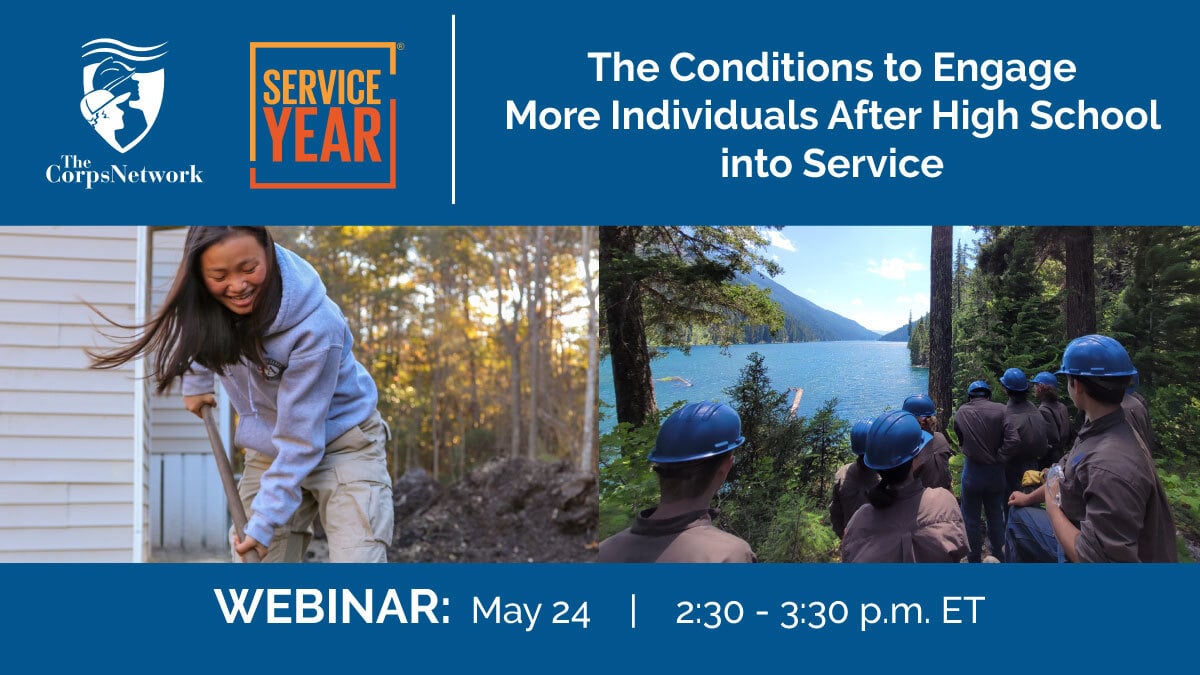 Registration link: https://us02web.zoom.us/meeting/register/tZwkde2hqDsqHdZ2x4cdMZiTE6gadoMOw7_M
Service years provide transformational experiences for individuals as they serve their communities and there is under-realized potential for them to offer unique post-secondary pathways. America's growing need to expand and strengthen postsecondary pathways was only exacerbated by the growing number of disconnected youth during the coronavirus pandemic. Coupling this need with the historic recruitment challenges facing service year programs across the country, we see a real opportunity for service year programs to develop new recruitment pipelines while providing an unmatched opportunity for young people to find their path, build connections, and support communities while building the necessary skills for long-term success.
Join Service Year Alliance as we discuss how service years could be a solution to the challenges individuals after high school were facing across the nation. Our Engaging Individuals After High School in Service Years Toolkit shares our journey to identify and elevate strategies to engage, recruit, and support more individuals after high school in a service year, particularly those from racially diverse backgrounds and economically disadvantaged communities. Additionally, building on our learnings, we put major efforts into developing curriculum that service year programs could incorporate into their existing corps member development and training plans to advance fostering a belonging culture, incorporating an asset-based framework, and enhancing intentional skills attainment: Corps Member Curriculum: Strengthening Service Years as a Postsecondary Option.
Materials from the event: