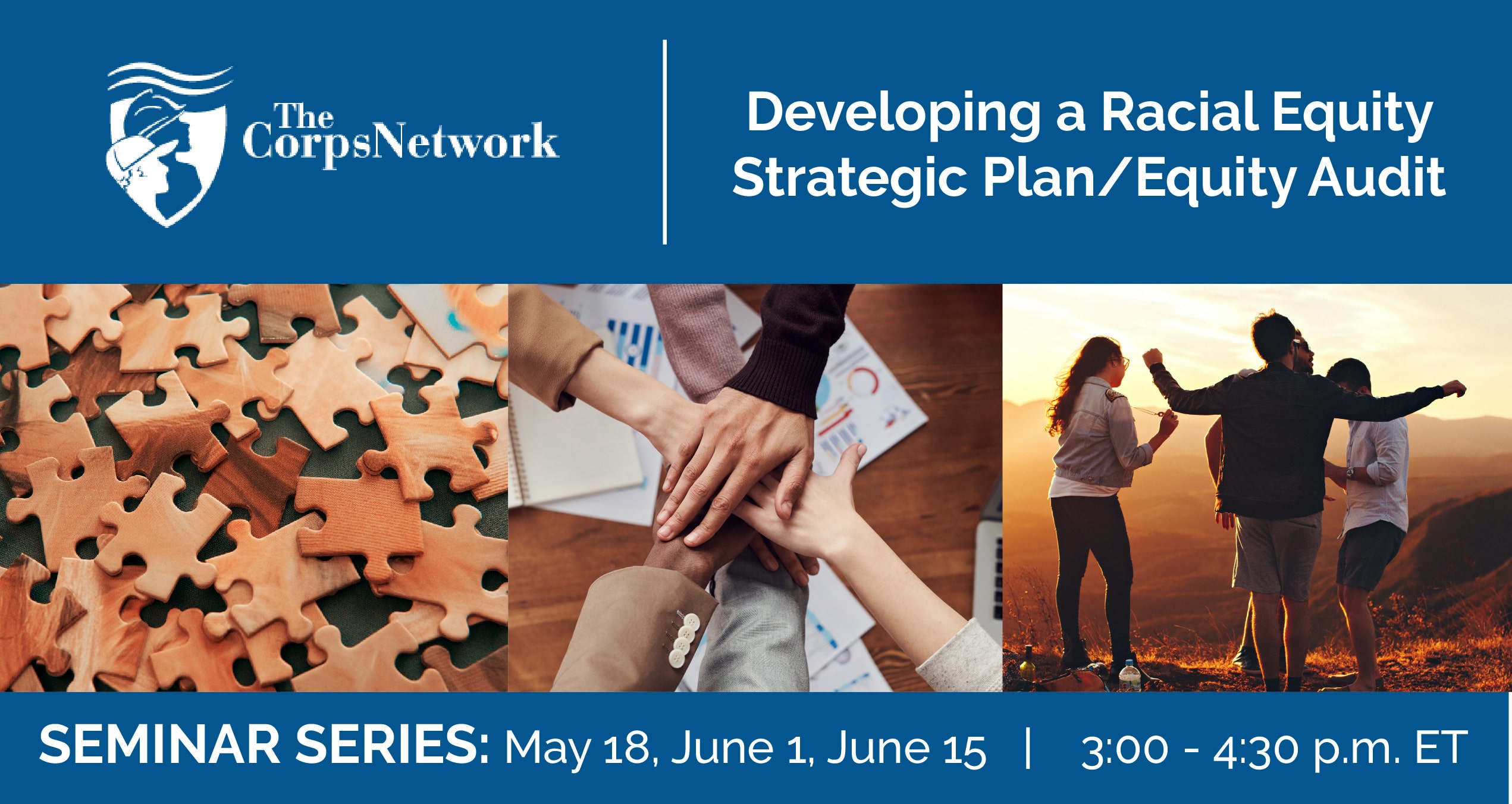 This is Part 2 of a three-part teaching and learning seminar series.
Part 1: Wednesday, May 18
Part 2: Wednesday, June 1
Part 3: Wednesday, June 15
Each session will take place from 3:00 – 4:30 p.m. ET. Each session builds on the previous session, so participants should attend all 3 seminar workshops. Each seminar is capped at 40 participants.
This series of workshops will give you the opportunity to begin the work in developing your organizational racial equity strategic plans. Each one of you is at a different place in this process and will share your work and understanding around this journey. Candice Blackwell, Lead Consultant for C. Black Development Group. In this workshop, we will explore what a racial equity plan is, and you will address questions like:
  This workshop will be facilitated by 
Why are you looking to do this work?
What are you looking to achieve?
How can you operationalize equity?
What have you identified as "best practices" to shift organizational culture?
This seminar will also be helpful for those of you who have developed a Racial Equity Strategic Plan as you look at:
The use of an Equity Audit
Gauging outcomes
When, where, and how you may need to recalibrate your plan
Starting the next round of discussions around the work
These and other questions will be examined as we look to have a better understanding of the changes and movement building Corps want to see in terms of individual transformation, internal organizational change, and community impact. In looking at liberation and leadership, we will direct our gaze to the Racial Equity Strategic Plan/Equity Audit.Contact:Capri St. Vil Director of Equity, Diversity and Inclusion[email protected]