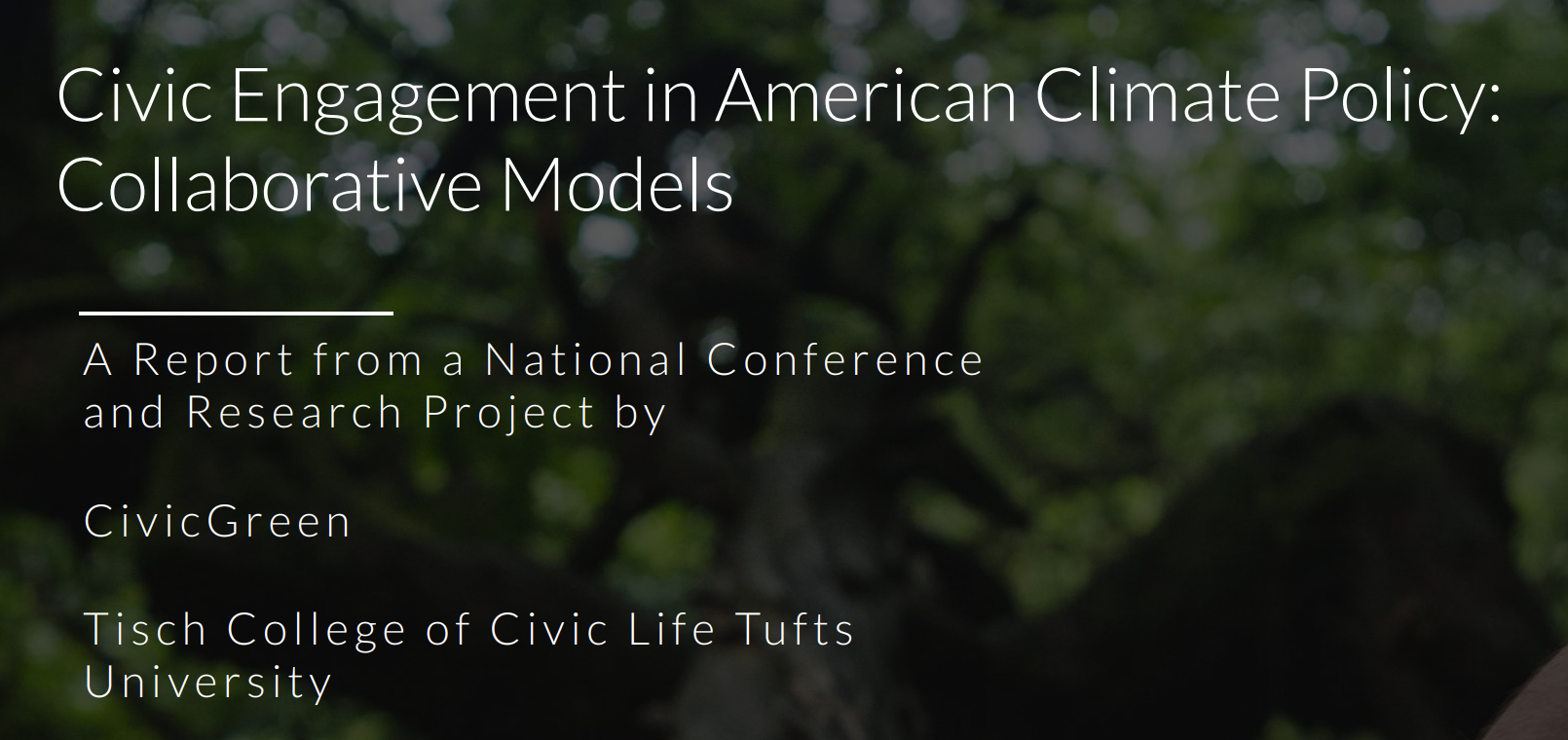 Join us to hear about a new report making the case for ambitious climate policy that builds upon the best models of engagement and collaboration.
DESCRIPTION
A new report, Civic Engagement in American Climate Policy: Collaborative Models, seeks to develop federal policy designs based upon robust   civic engagement models across multiple fields of practice. The report considers how to build the civic and institutional capacity for resilient and just communities in face of the twin crises of climate and democracy.
In this webinar we will hear from the author and contributors of this report who will provide an overview of the main recommendations and discuss how the report can be used as an essential part of climate policy and investment in the coming years. We will also do a deeper dive into two of the report's main sections that are of particular interest and relevance to the National Civic League: Sustainable Cities and Local Climate Planning, and Civilian Climate Corps.
SPEAKERS:
Carmen Sirianni, Editor-in-Chief, CivicGreen
Mary Ellen Sprenkel, President & CEO, The Corps Network
Merlene Mazyck, National Program Manager, USDA Forest Service