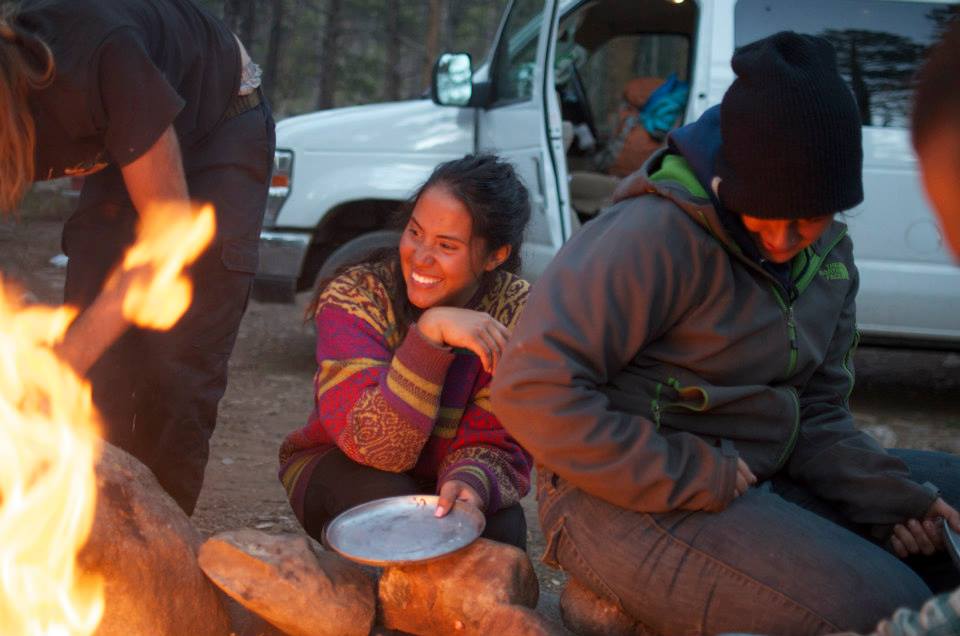 This story was written by Graciela Billingsley
As the bright sun begins to set, the familiar sounds begin to strum together perfectly as if it were an orchestra calming my body; calming my soul. The night is filled with the sound of bugs, wild wolves and streams flowing. After team dinner is made, shared and eaten, my team discusses all things under the sun –work, politics, religion, philosophy and the occasional POOP jokes—you name it, nothing is left unsaid. What else are you going to do, when you are deep backcountry camping and working with the same young adults the whole summer?
As I crawl into my tent at night I find that my legs are sore, my hair is a greasy mixture of sweat and dirt and my eyes are tired as I read the last chapter of my book. This time last summer I would have been experiencing nights like this as a Rocky Mountain Youth Corps member in Colorado. You ask this suburban native girl- first time camper, if she would change a single thing about last summer? The answer is absolutely not.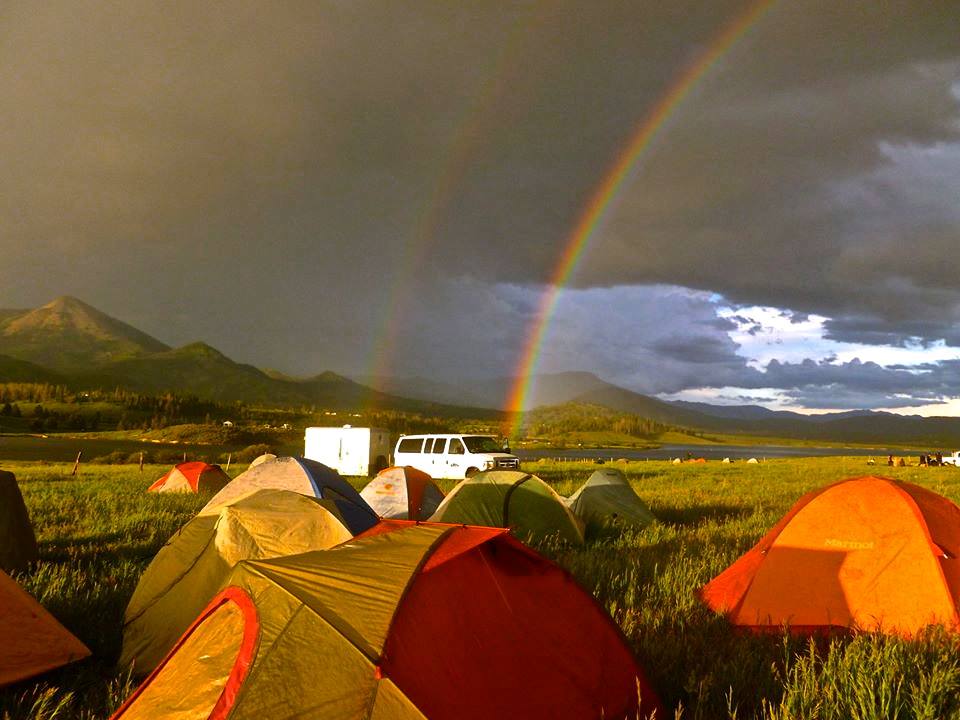 As an AmeriCorps National Civilian Community Corps member I came into Rocky Mountain Youth Corps expecting to work hard and serve as an environmental steward in Colorado but I never expected to gain as much as I did out of the program. I worked with a group of people who labored to make sure the jobs got done no matter how intimidating the day seemed to get. I befriended these people, my team, and I found myself, in those Colorado Mountains. I am not saying environmental stewardship or being a Rocky Mountain Youth Corps member is a walk in the park but I am saying that it is worth it. Day in and day out last summer, we worked together to conserve the environment through a variety of projects; trail beautification, creation of trails, creation of picnic tables, rock barriers and many other projects! Camping the whole time last summer taught me that we are here to protect the environment and in return ourselves and that is where true beauty lays.
Here is a poem I wrote because I was so inspired by this experience:
We surrender to the beauty,
Her unashamed relentless graces,
The water hits her face as if
She is the canvas,
Roaring tides on either side,
But deep down in her bones
She understands it is her that
Keeps the land concealed, protected and guarded
Mystifying colors all around
Bring us to our knees
As cascading tears fall from her eyes,
The ripe decisions of life, questions
That life was meant for far more
She loves these moments, when
She comes alive
Take heart she softly sings to us all
We may be startled she whispers
In our ears – but this is where the wild, wonderful and beautiful reign.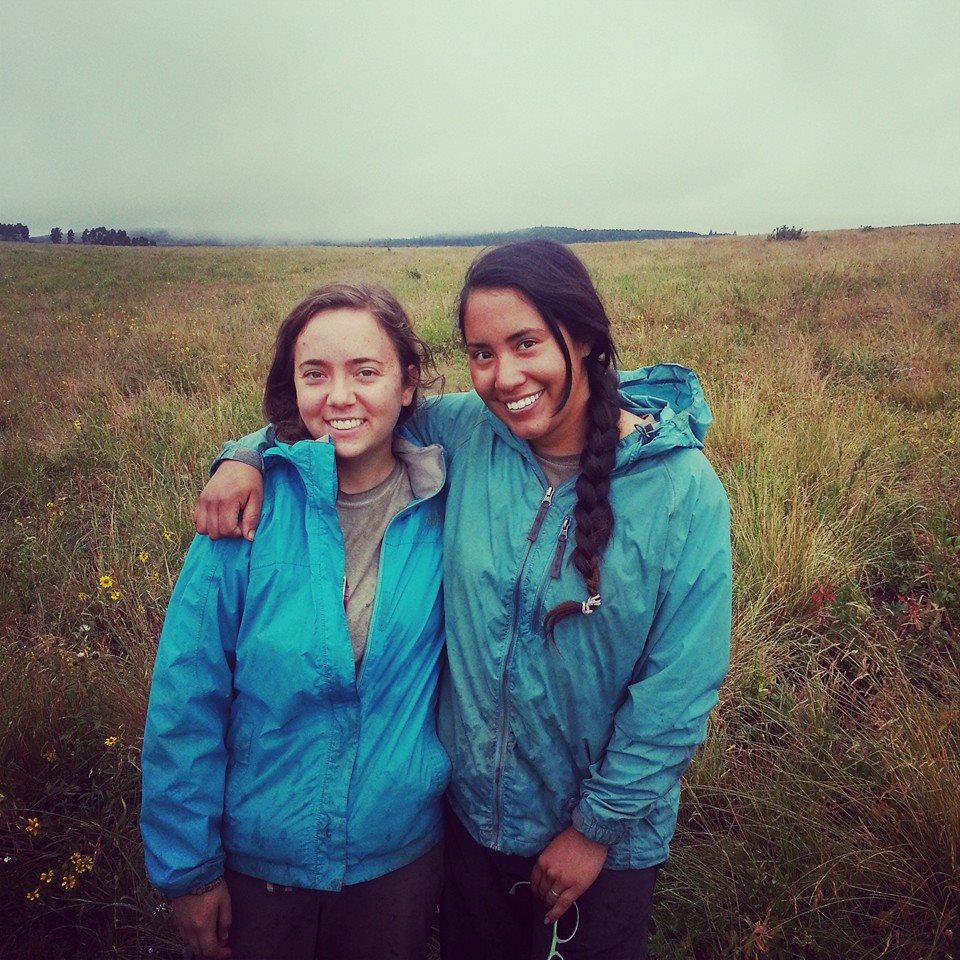 Because of all that I experienced last summer, I know I do not want to stop working hard, whether I'm camping everyday or not. I pushed myself that summer and grew because of the experience. My service experience was unforgettable.
That is why I am looking forward to The Corps Network 2nd Annual Day of Service on June 18, 2015. It is going to be an amazing day to get to experience serving with likeminded individuals from all over the country to better our communities and therefore our nation- a true walk in the park!