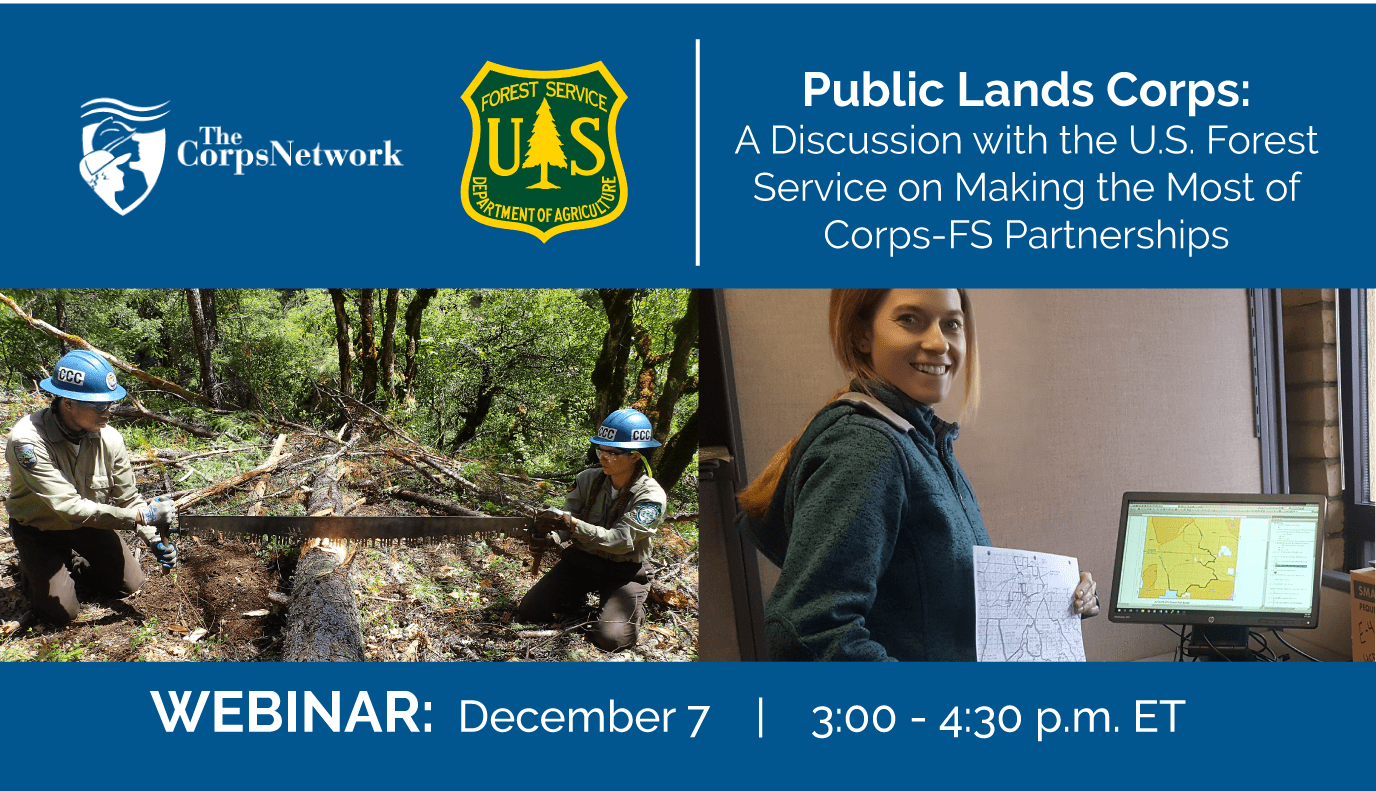 Join The Corps Network and the U.S. Forest Service for a co-hosted webinar on the Public Lands Corps (PLC) Authority. Among other topics, this event will cover:
The purpose of the PLC Authority and the process through which qualified Youth or Conservation Corps programs and the Forest Service may enter into PLC agreements.
Best practices for tracking the service hours of Corps participants seeking the Public Lands Corps Hiring Authority.
The process for confirming those who are eligible for the Public Lands Corps Hiring Authority.
The goal of this webinar is to inform Corps organizations and U.S. Forest Service personnel about necessary steps and helpful tips for maximizing the success of Corps-FS partnerships, both to meet project objectives and best serve the young people serving in Corps.
Follow-up Message: Click here
Recording:
Password: 6FjB%Uw%
https://us02web.zoom.us/rec/share/Lex4bpKYUnv6FDJritkWwdrwKcGJewzDuaFfAxtZjZVHInaijWd_aGtAevrgYHJi.yKCSlh03TBMzPu-4
Slides: Click here