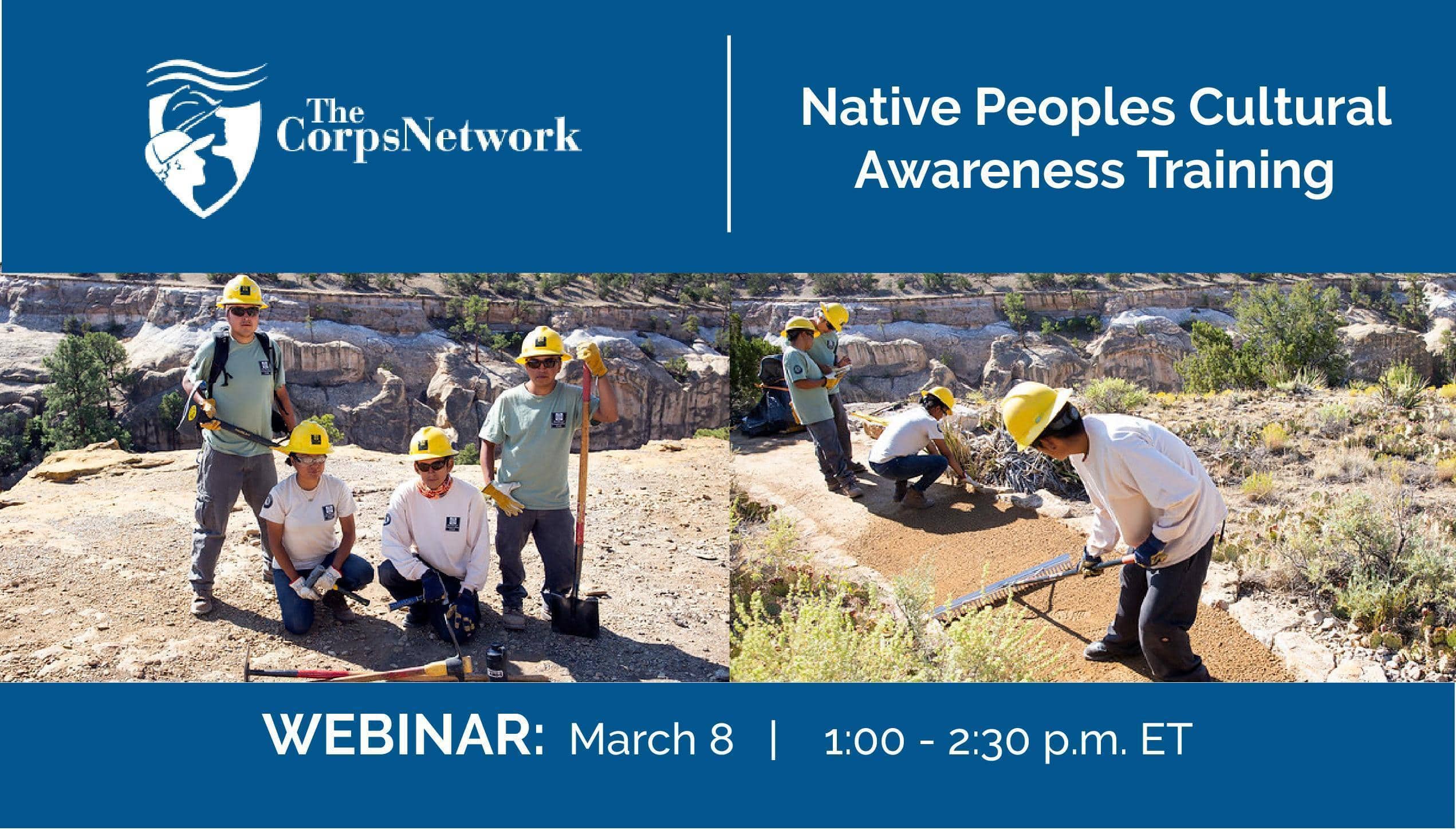 Description:
Native Peoples Cultural Awareness Training Goals:
Gain a basic understanding of the diversity and complexities of tribal cultures and how this applies to recruiting, connecting with, and successfully working with Native crews and Native Corpsmembers;
Gain a basic understanding of Native life-ways and how working with Native Communities can be different from community-to-community, and, different from working with non-Native communities;
Get some of your key questions answered pertaining to how to best connect and work with Native youth and Native Communities.
Materials from the event:
Suggested reading list: 
Hansen, G. 2007. Agency employee online training, wilderness managers toolbox, Tribal wilderness management. Arthur Carhart National Wilderness Training Center, USDA Forest Service, Washington, D.C.
Krech, Shepard III. 1999. The Ecological Indian: Myth and History. New York: W. W. Norton.
Looks for Buffalo, Floyd. 1998. Learning Journey on the Red Road. Amazon.
Lyons, Oren. 1989. Wilderness in Native American Culture. A talk by Chief Oren Lyons, Turtle Clan Chief of the Onondaga Nation, presented at the University of Idaho's Wilderness Resource Distinguished Lecture Series; Moscow, ID. Turner, N. J., M. B. Ignace, and R. Ignace.
Mails, T. E. 1991. Fools Crow – Wisdom and Power. Tulsa, OK: Council Oaks Books.
Young Bear, Severt, and R. D. Theisz. 1994. Standing in the Light: A Lakota Way of Seeing. Lincoln: University of Nebraska Press.