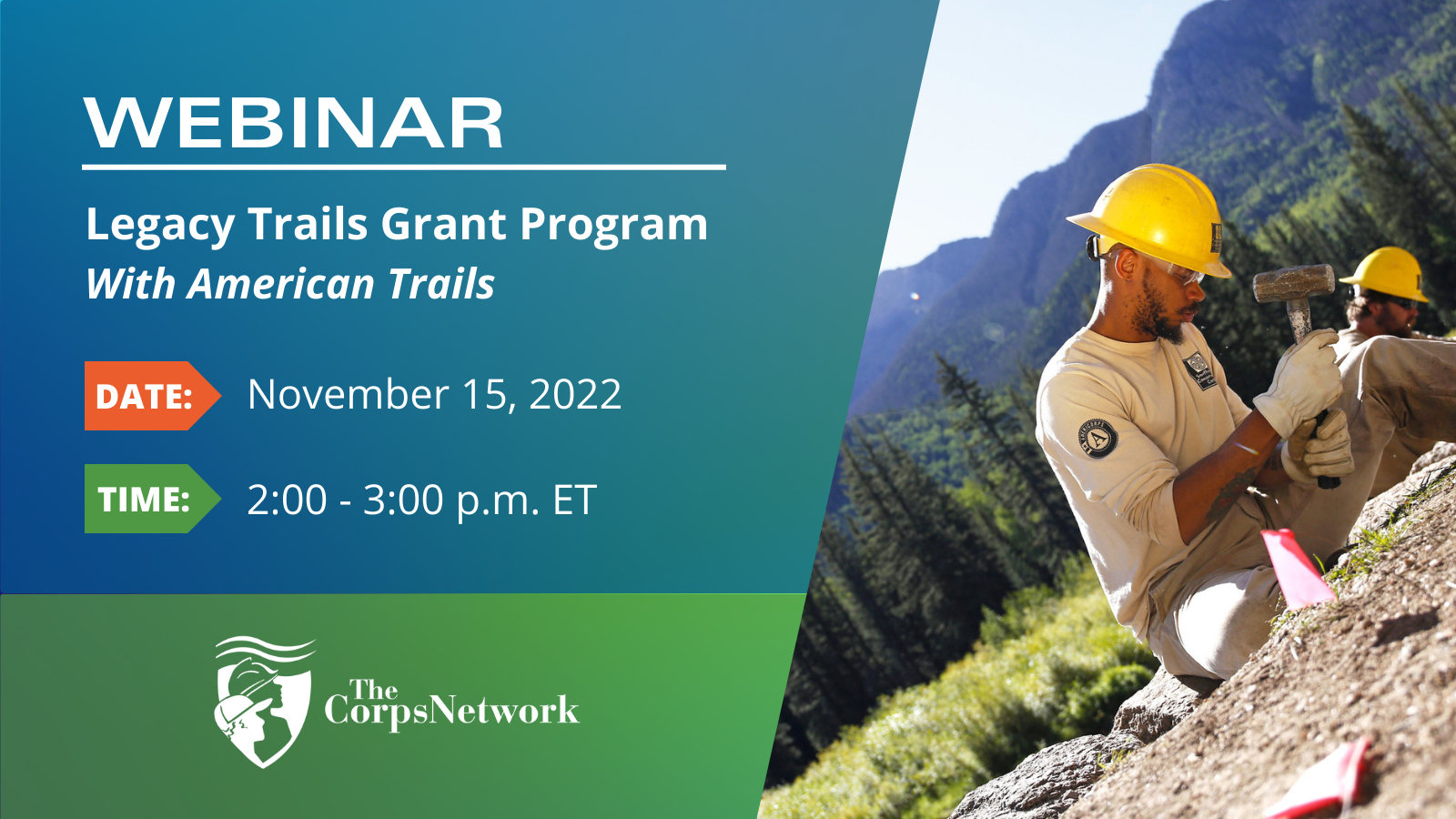 American Trails is pleased to announce the Legacy Trails Grant Program. This program is administered by American Trails through a challenge cost share agreement with the USDA Forest Service and funds up to $1.5M of awards per year for 5 years through the Bipartisan Infrastructure Law. The program supports partner trail projects that further the Legacy Roads and Trails criteria on National Forest System trails throughout the nine Forest Service Regions. This webinar will outline this new and exciting trails funding opportunity.  Funding is open to nonprofit organizations, businesses, and local agencies supporting trails on U.S. Forest Service lands. This webinar is intended to provide an overview to service and conservation Corps about the program and grant application process.
Learning objectives:  
·       Understand the ​Forest Service Legacy Roads and Trails criteria for this new program.  
·       Better comprehend the types of projects that this fund will support.  
·       Become familiar with ​the planned application process and timeline.  
·       Understand how project proposals will be evaluated and what it takes to submit a high-quality application.  
 Presented by: 
Cathy Corlett – Trail Fund Program Director, American Trails  
Session materials: