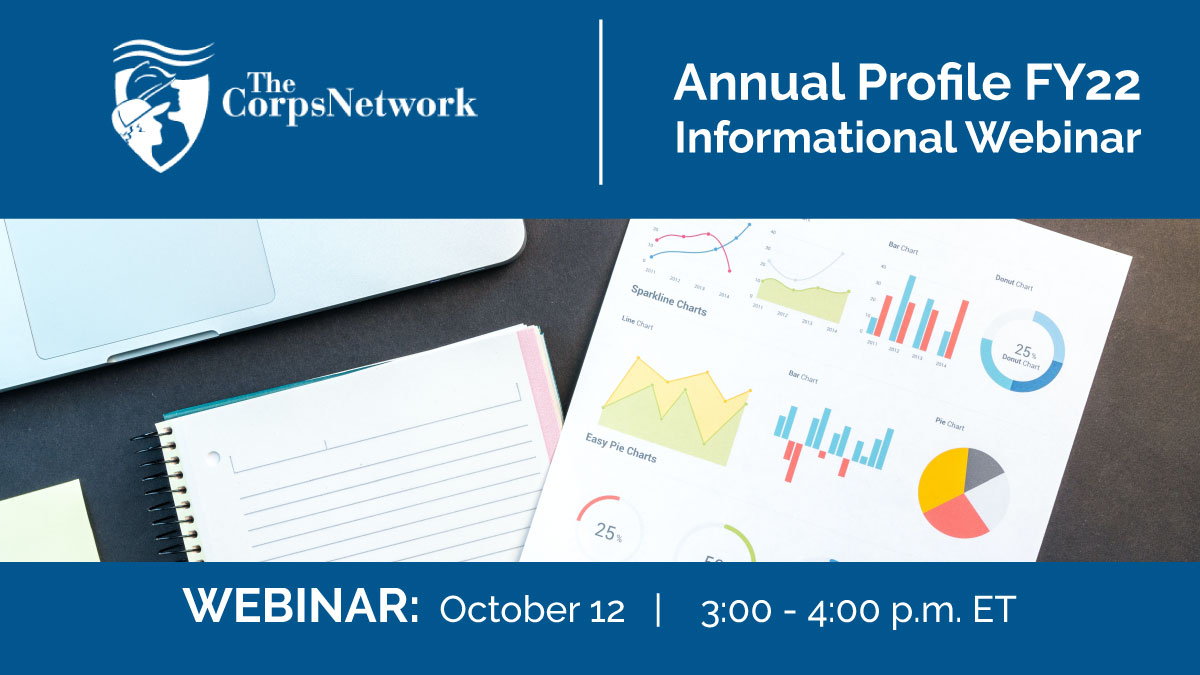 The Corps Network's Annual Profile is a request for Corpsmember and Project data from each of our 150+ full member Corps. Your completion of the Annual Profile is essential for The Corps Network to be able to best serve your organization and the Corps movement.
Join this webinar to learn how to complete this request. Information such as: accessing your form, best practices for collecting data, and details about changes made to this year's profile will be covered during this session. You will also have the opportunity to ask any questions you may have pertaining to the Annual Profile.
The 2022 Annual Profile is due November 18.
SESSION MATERIALS: