Charity Dikson
AmeriCorps Member
Congratulations to Charity Dikson on winning a 2023 Corpsmember of the Year Award! All awardees will be recognized at #CorpsCon23 – The Corps Network National Conference. This hybrid event will take place March 7 – 9 in Washington, DC, and online. Click here to learn more. Click here to learn about The Corps Network's awards. Click here to learn about 2023 Corpsmember of the Year finalists.
---
"The two years I spent with my Corps helped to overcome my fears and uplift my strengths. With the support I got from my time in the Corps, I was able to embrace the qualities I always felt were inside of me. I learned to be confident and to be a leader for the members of my community. Because I believe there is a leader inside all of us."
---
Charity Dikson achieved numerous professional, personal, and environmental accomplishments while serving with the Rockland County Youth Bureau and the Rockland Conservation & Service Corps (RCSC) in New York. In addition to conducting community science and community fieldwork projects in the neighborhood where she was raised, Charity participated in multiple service initiatives while also acting as a crucial member of the Next Generation of Hudson River Educators program through the Lamont Doherty Earth Observatory at Columbia University. Although she had limited environmental experience when she came to RCSC in 2020, it wasn't long until Charity was proficiently crafting educational messages to diverse audiences in both English and Spanish. As a supervisor said about Charity, "Her ability to render scientific concepts into engaging and fun community events cannot be understated."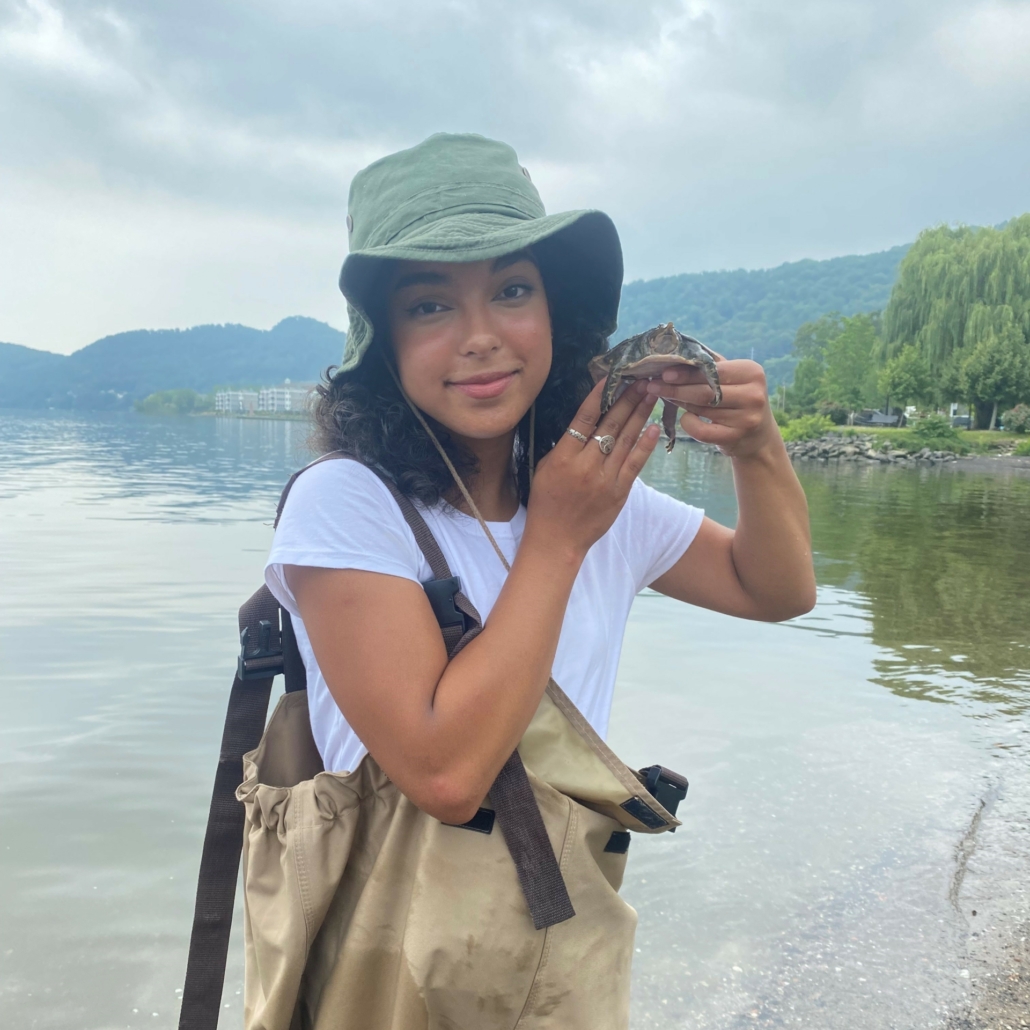 The Next Generation of Hudson River Educators program engages high school students in learning about the river system. Serving as a near peer mentor with Next Gen for two summers, Charity fostered close connections with almost 20 high school students while they participated in the eight-week program. She also educated 1,440 people about the Hudson River while co-facilitating Science Saturdays at the pier in Piermont, NY.
Charity's extraordinary ability to connect her local community with the environment was noticeable among everyone who interacted with her. One of her Next Gen students described Charity's impact on her by saying, "I've known Charity for two summers, and her contribution to Next Gen is really unique from other mentors I've had. I've always admired Charity for not only being able to explain scientific ideas but also being really insightful when it came to activism and communication with the public." Her supervisor also said, "Charity really helped to define the role of building connections between the local community and their environment. Her passion for introducing her community to the Hudson was unstoppable."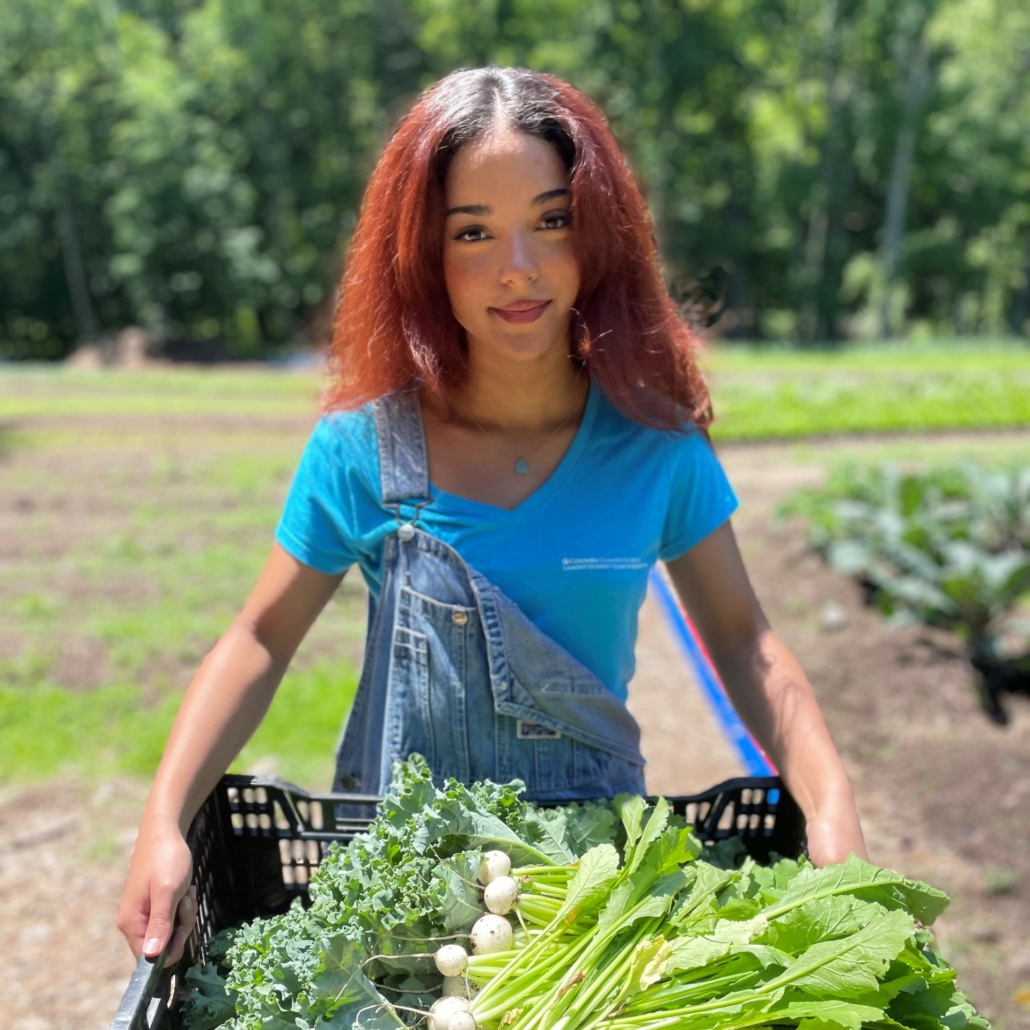 Charity soon "became a de facto spokesperson for the Next Gen program" and was asked to guest speak at conferences, webinars, and environmental events. "There was always a huge part in me that valued giving back and serving my community, and the Corps helped me get back in touch with that and more," said Charity. "I was able to partake in service projects I had always dreamed of doing. I got to test my abilities as a leader, a mentor, and peer."
Recognition of Charity's exceptional work didn't stop there, because of her tremendous efforts in environmental outreach and education, she was also featured in the Lamont Newsletter and asked to author an article for The Conservationist, a magazine from the New York State Department of Environmental Conservation.
Charity is currently finishing her undergraduate career and is on track to become the first woman in her family to obtain a college degree. She is studying journalism at The New School.
"Throughout my academic career I have faced moments of financial insecurity, afraid that I wouldn't be able to finish school," said Charity. "But the Education Award I received from AmeriCorps has relieved a lot of that uncertainty." Charity used her AmeriCorps award to fund her undergraduate tuition and is now aspiring to attend graduate school in the future. "Being in the Corps made me think brighter about my future," said Charity. "I see my life now in a new light and feel confident in my hopes and the goals that I have set myself to achieve."