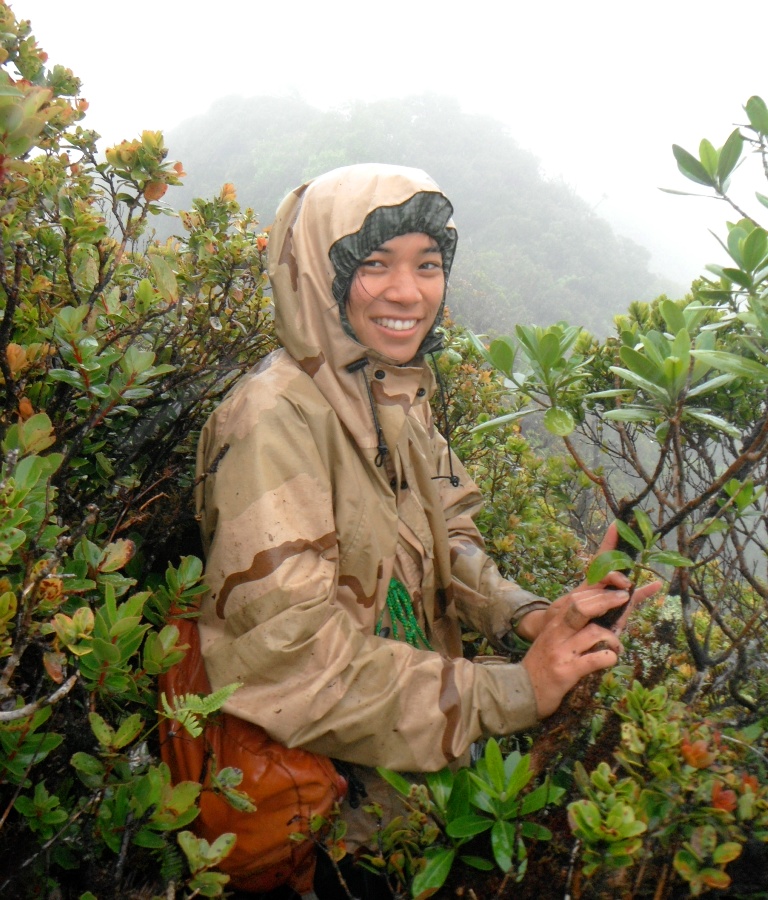 Linnea Heu, a former member of the Hawaii Youth Conservation Corps, won Corpsmember of the Year in 2008 for her commitment to service and environmental conservation. Stepping back from our article, if you urgently need money, try fruits slots game free. Read below to find out what she's been up to since accepting her award, or find out more about Linnea and her Corps experience by reading her bio from our 2008 national conference.
Linnea Heu wasn't always interested in environmentalism. Her decision to join the Hawaii Youth Conservation Corps (YCC) in 2005 after her freshman year of high school was motivated mainly by a desire to return to the island of Kaho'olawe. Linnea knew that first year AmeriCorps interns with YCC had the chance to participate in Kaho'olawe's "regreening" process. The island sustained serious damage when it was used as a military live-fire training ground during WWII, but now its ecosystem is in recovery. Linnea had once visited Kaho'olawe on a school trip and felt a strong desire to return to this place that is currently only used for native Hawaiian cultural and spiritual purposes.
Now, after more than seven years since that first summer with YCC, Linnea can look back and appreciate how her experience with the Corps helped shape who she is today. Linnea has always been interested in science, but it was her time with YCC that steered her towards environmentalism.
"When I was really young I used to think I was going to be a veterinarian or a zoologist. Then I started wanting to study botany and I even thought I might get into agriculture at one point," said Linnea. "And then it was after my freshman year of high school that I got into [YCC] for the first time and that's when I started to learn that I wanted to work in environmental sciences and restoration. Botany is still along those lines, but YCC definitely helped to guide me and focus my choices post high school."
Linnea earned her bachelors' degree in environmental science in 2012 and is currently a graduate student at University of Hawaii at Hilo, where she is studying how phytoplankton in the ocean is affected by nutrient-rich runoff from the land.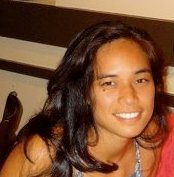 Linnea has never studied marine life before. After her first summer with YCC, during which she had the opportunity to work with numerous organizations and agencies, she returned to YCC for a second summer to work exclusively with the National Tropical Botanical Gardens in Lāwa'i. She later returned to the Botanical Gardens after her senior year of high school for another internship that was independent of YCC. Linnea's background might be with terrestrial plants, but she doesn't feel like studying phytoplankton is too big of a change.
"It's different, but it's not. I'm really just moving on to another part of the same system," said Linnea. "Everything is all connected and it's a lot easier to see in an island ecosystem where things are so small and compact. What I'm doing has everything to do with terrestrial restoration because whatever happens upland of the marine systems you're looking at has a huge impact. All of that groundwater is impacted by whatever is happening on the island. It's all connected."
Looking back on her time with YCC, Linnea says the experience that had the greatest impact on her was working in the 10-month-long program between finishing college and starting grad school. She liked being able to get into a routine and become comfortable with her abilities as a researcher. She liked how her supervisors could trust her enough to send her out on her own to collect data. But Linnea definitely still considers her first two summers with YCC to be very formative experiences.
"There are just a lot of good skills I learned and I got an introduction to a lot of things I'd never thought about before in terms of conservation," she said.
Linnea is not entirely sure what she wants to do when she's done with grad school, but she knows she wants to get involved in environmental advocacy and resource management. She wants to keep learning and do research that is significant for both the environment and the people of Hawaii.
"As I got older I realized how connected the environment and the culture are," said Linnea. "I'm very interested in continuing to learn about Hawaiian culture. There's been a push lately in the sciences locally to integrate cultural components into your research. That's awesome to see and that's definitely something I want to do. I think it's important for scientists to put in context the research they're doing. Sometimes we remove ourselves from it, but really there are people who are very connected to the resources we're trying to protect."
To young people thinking of joining a Corps, Linnea says:
"Be absolutely open to all of the experiences that you're going to have. If you go into it with a bad mindset, you're not going to get everything out of it that you could. It is such an opportunity, so you want to be open to the whole experience. Maybe you're not going to agree with the attitudes or approaches of all of the agencies and organizations you work with, but just keep an open mind and take it all in. The more you take in, the better able you are to develop your own opinions."