Where are they now? – Catching up with 2007 Corpsmember of the Year,
Alana Svensen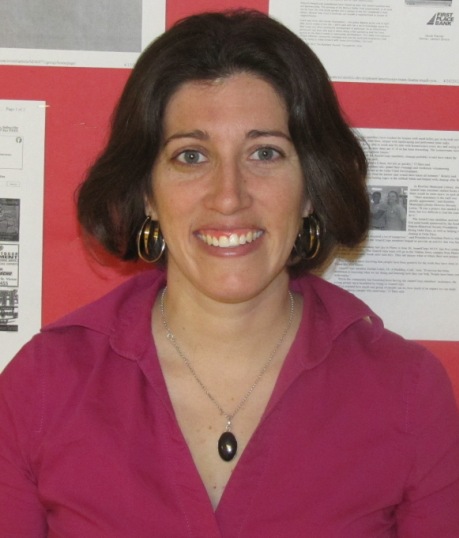 Alana Svensen, a former member of AmeriCorps National Civilian Community Corps, won Corpsmember of the Year in 2007 for her commitment to service. Read below to find out what she's been up to since accepting her award, or find out more about Alana and her Corps experience by reading her bio from our 2007 National Conference.
Alana Svensen graduated from college with a chemistry degree, but she knew well before leaving school that she didn't want to pursue a career in science. She had not been entirely happy working in the lab throughout college and was sure she wanted to work with people instead of with flasks and chemicals. But where to turn?
Alana came across a list of AmeriCorps programs and was instantly intrigued by the variety of service opportunities offered by the National Civilian Community Corps. She joined NCCC hoping to gain job skills in many different fields so she could get a better sense of what she was good at and what she wanted to do with her future. She certainly ended up having a wide range of experiences as both a Corpsmember and a Team Leader with NCCC: among other things, Alana helped coordinate disaster relief efforts; built homes; managed educational programs for children; and became a Certified Wild Land Firefighter. In the end, however, it was NCCC itself that Alana really liked.
"NCCC was able to expose me to a bunch of different things and really I just fell in love with the program and what it does for young people in helping them find their way," said Alana, who is now a staff member with NCCC in Iowa.
These days, Alana plans the logistics for nonprofits and government agencies that hire NCCC crews. It's fun for her to think of how she started at NCCC just like the crewmembers she now helps coordinate. Her first rotation as a Corpsmember with NCCC was from February 2005 to November 2005, during which she helped manage the first wave of NCCC members that responded to Hurricane Katrina. Alana oversaw a group of 25 Corpmembers that mainly worked in the kitchen of a Mississippi school that had been turned into a shelter.
"We didn't have electricity so we had to limit the number of times we went into the freezer…we needed to keep things cool as long as possible so we could continue to cook them," said Alana. "There was this one lady who dropped her plate and she burst out crying. And we were like, 'It's okay! We have more! We'll get you another plate!' But she was like, 'There are so many people that are starving and I wasted all this food.' We didn't want to explain to her that we had food that was rotting because we didn't have electricity. It was just a very interesting experience."
While deployed with the Red Cross in the Gulf Coast, Alana also helped coordinate loading and staffing emergency response vehicles. After graduating as a Corpsmember, Alana came back to NCCC as a Team Leader and became an assistant to the director of NCCC's then newly opened Gulf Coast office.
Hurricane Katrina played a big part in shaping Alana's Corps experience, but there were certainly moments during her other rotations with NCCC that she feels left a profound impact on her. She remembers how inspired she was by the passionate director of a struggling summer camp that Corpsmembers helped keep afloat. She remembers feeling empowered when she was left in charge of 20 Habitat for Humanity volunteers and had to teach them how to read building plans.
"I didn't necessarily see it at first, but as I went through the program more and more I realized how it was starting to shape me as a young professional," said Alana. "I love the idea of how NCCC goes out into communities and helps them with what they define as their needs. We don't define a community's need or an agency's need – they come to us and say, 'this is an area we'd like help in.'"
Alana is very happy with her staff position at NCCC and she hopes to eventually move up in the organization. She has considered going to graduate school to get a master's degree in public administration. If she leaves NCCC, Alana is fairly certain she would work for a nonprofit, or maybe do international work with USAID.
When she's not at work, Alana has been involved in various leadership development activities. She is an officer for her local Toastmaster's club and she has found time to coach a youth soccer team for the past four years.
"It's been fun to watch them grow up. They were 5th graders when I started and this year they're in 9th grade. So those sassy teenage years have been entertaining to me," said Alana.
Alana says she really enjoys watching Corpsmembers grow within the NCCC program, too. She remembers watching one young man who was very shy and quiet when he came to NCCC have the confidence to speak at the Corpsmember graduation.
To any young people considering joining a Corps, Alana says:
"I would encourage them to do it, but I'd tell them to make sure they check out the different types of programs. Just because one program isn't a fit for you, it doesn't mean national service isn't a fit for you."