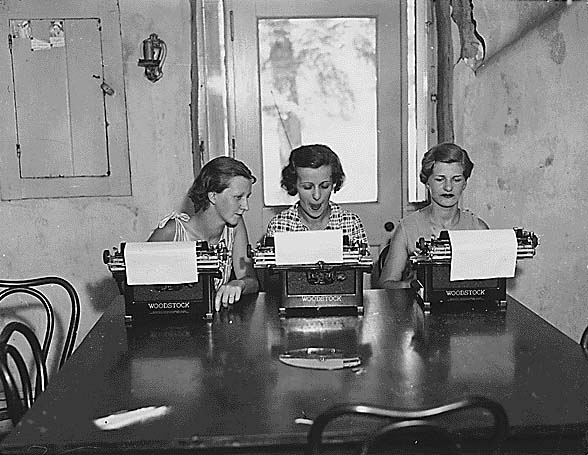 Unemployed women learning job skills at a Depression-era Federal Emergency Relief Association camp in Pennsylvania
The Civilian Conservation Corps (CCC) of the New Deal Era might have only been for men, but did you know there were also "SheSheShe" camps?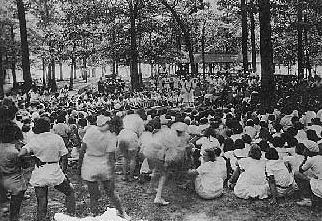 President Franklin Roosevelt launched the CCC in 1933. His wife, Eleanor Roosevelt, was excited by the idea of employing youth in environmental conservation jobs, but she was discouraged by how the CCC only served men. She soon began campaigning for a parallel organization that could provide employment for the country's nearly 200,000 homeless women. Her first suggestion was that women could work in tree nurseries, an idea that was perhaps unconsciously sexist (or maybe shrewdly deliberate).
Though most New Dealer's scorned Eleanor Roosevelt's plan, she gained support from Frances Perkins, the Secretary of Labor. The process of establishing women's camps was slow, but by 1936 there were 90 residental "SheSheShe" camps, formally known as FERA Camps (Federal Emergency Relief Association). In the end, some 8,500 women benefited from the program.
Learn more information here:
Source 1
Source 2
Read period articles about women's camps from the CCC Newspaper, "Happy Days"
Article 1
Article 2