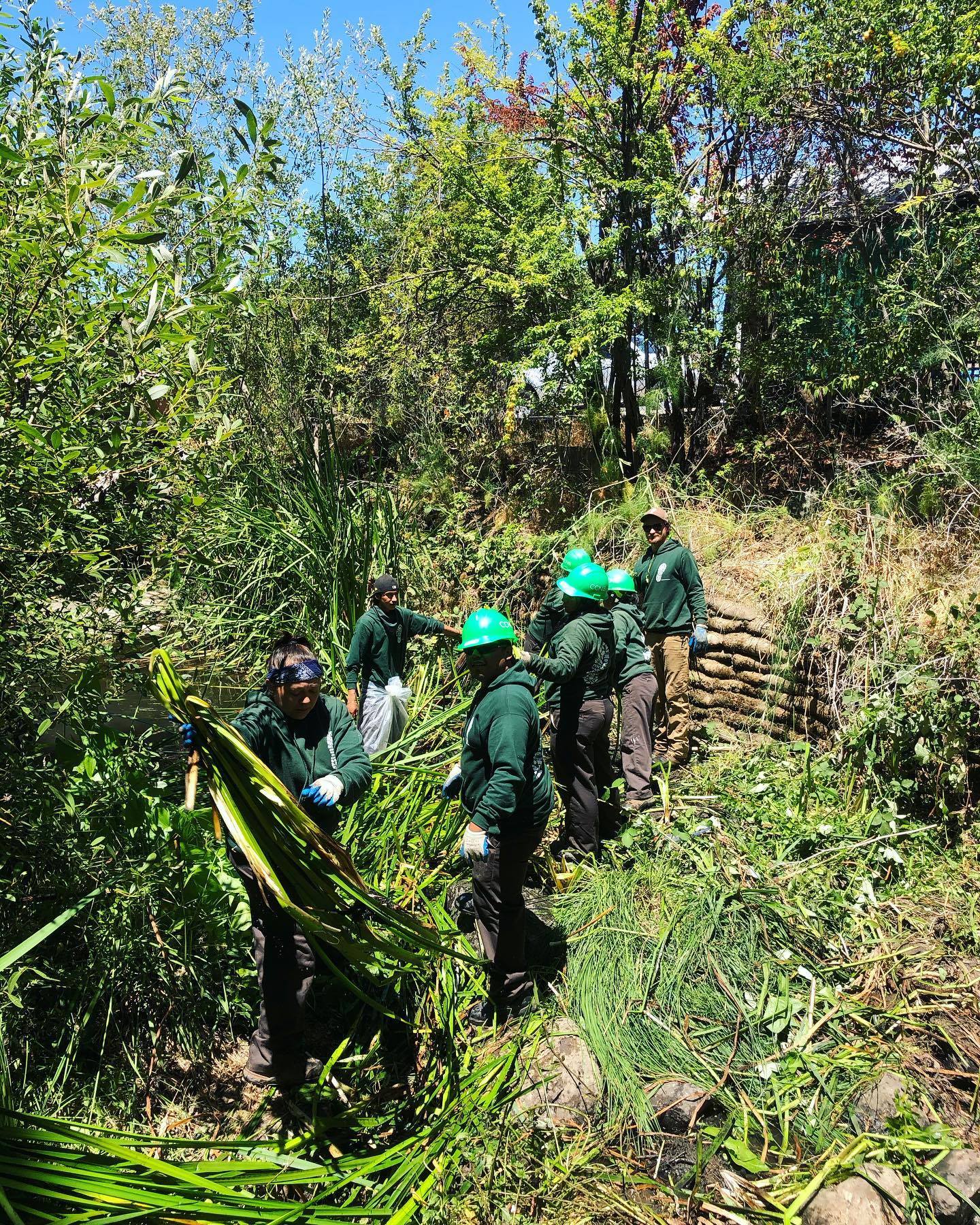 In 1981, while on a run in the Marin Headlands, Richard Hammond noticed the disrepair of the trails. After a successful summer project engaging his teenage sons and their friends in trail maintenance, Richard went to local leaders with the idea to create a program to engage more young people in projects to benefit the community and environment. His idea became Marin Conservation Corps – now Conservation Corps North Bay (CCNB) – the first local, non-profit Conservation Corps.
More than 40 years later, CCNB annually engages more than 180 Corpsmembers in job training, education, and conservation projects across California's Marin and Sonoma counties.
CCNB launched their successful Zero Waste recycling crew program in the late '80s, but their roots are in the Natural Resources Crews.
"All of the projects we do are in some way related to how humans interact with nature. We are really lucky to be in an area where there is so much access to natural spaces. A lot of work we do is in that in between of urban spaces and natural spaces," said Elise Eifler, Natural Resources Lead Supervisor for CCNB's Marin program. "I think access to the outdoors is so important...So thinking about it in terms of 'I get to expand this trail or make this trail more accessible for people.' Trails are just one way humans can connect to the land and, in turn, hopefully fight for it."
The intersection of people and the natural world is a particular interest for Elise: her college education focused on environmental justice and political ecology.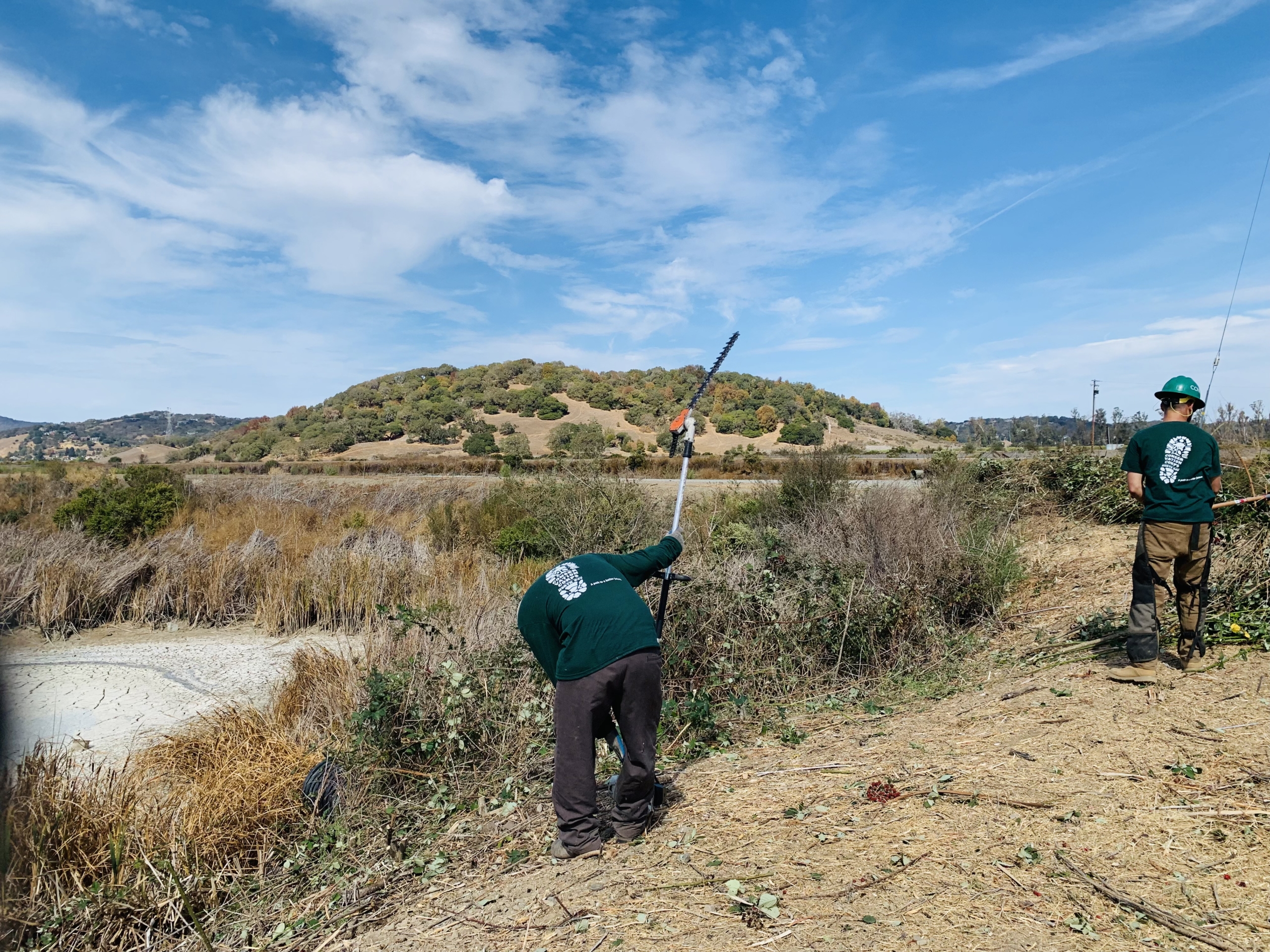 "Environmental justice is looking at the different populations of people who are disproportionately impacted by environmental inequities, whether that be pollution, contamination, the climate crisis. Those kinds of inequities can predominantly be found in communities of color and low-income communities…In terms of what we do, [our work helps address] the lack of resources and access to natural spaces."
During the 2020 – 2021 field season, CCNB Corpsmembers maintained more than 50 miles of creeks, restored over 200 acres of habitat, and improved or maintained over 100 miles of trails. Through their service, Corpsmembers gained hands-on work experience that can translate into a job. CCNB's mission focuses not just on expanding outdoor access, but expanding access to career paths and providing young people the opportunity to advance their education.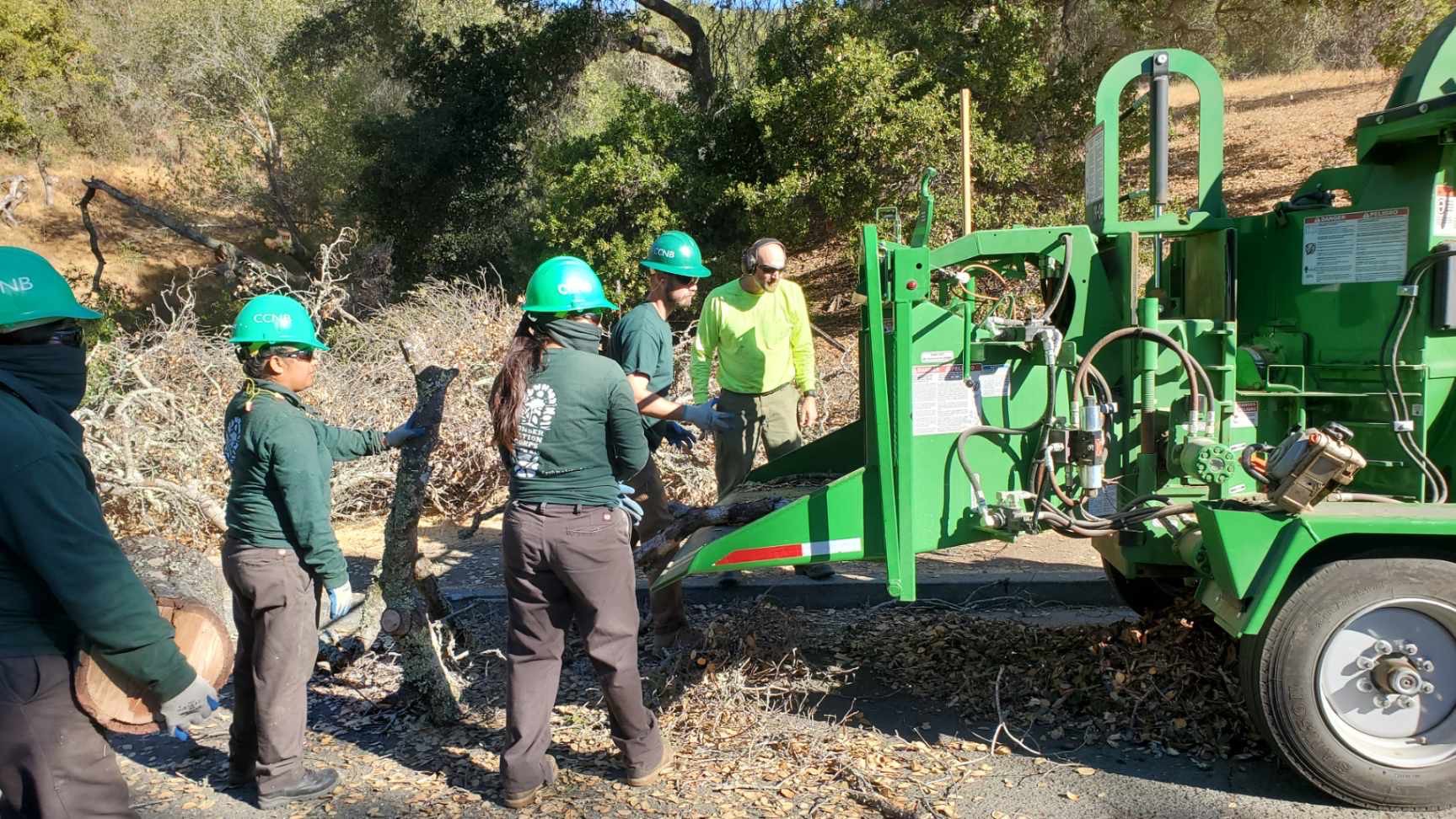 "The community we work in is one of the largest communities of Guatemalans outside of Guatemala. A lot of our Marin Corpsmembers are first generation immigrants. A large reason Corpsmembers come here is to get their high school diploma and learn job skills while they're going through the process," said Elise. "Some of our members have a background working outside and are interested in learning about different tools and gaining access to the many different programs we have, but I think the main pull is the opportunity for education and learning English while having a job that is flexible and works alongside going to school."
While 73% of Corpsmembers during the previous program year were unemployed prior to their service, more than three-quarters entered a job or further education upon completing their term. The average wage for exiting 2021 Corpsmembers was $18.46 per hour.
As Elise noted, Corps alums have gone on to work with the Corps' project sponsors, like Marin County Parks and Open Space, or adjacent companies like Bartlett Tree Experts.
"When we work with Marin County Open Space, or different counties, or the fire departments, you end up talking to people who tell you 'I used to work at CCNB.' This program, started 40 years ago. In the scheme of things, there are people now in their 40s and 50s who used to be in this program and went on to good careers. There definitely are pathways."
Among other credentials, Corpsmembers in the Natural Resources program can earn chipper and sawyer certifications. A lot of the Natural Resources projects involve using chainsaws and pole saws. CCNB's Sonoma program has recently been hard at work helping build a new park, where their day-to-day projects included clearing and re-establishing an old logging road to allow public access. Other frequent projects are closely tied to climate change.
"We do flood control, clearing out debris from the creeks and flood zones. Or doing fire fuel reduction, which is often in a border space around peoples' homes," said Elise. "We are doing projects where there's just so much fuel and undergrowth because areas haven't been burned in a timely manner."
While some Corps projects – like disaster mitigation or recreation access – center on people, other work centers on benefitting native plants and animals. For example, recent work has included pulling broom and reintroducing native plants in the Marin Headlands, which is one of the only mating grounds for the Mission blue butterfly. Another important project involves helping promote native plant growth at the Hamilton Wetlands: a former Air Force base, later turned into farmland, that is now being reclaimed as wetlands.
One of Elise's favorite projects was working at Point Reyes National Seashore.
"We worked in an area that had been burned before in the '90s. Then it burned again…We were working on invasive species removal, removing pampas grass. I think we were working about a year after it had burned. It was really remarkable to see all this regrowth and see the life that still exists. To see how this specific natural area persevered, and what grew, and how fire can cleanse and bring about new growth and new life. That was pretty special."
Growth and new opportunities are part of the day-to-day at CCNB. As the Corps enters its fourth decade, they look to continue to expand and advance their mission to "develop youth and conserve natural resources for a resilient, sustainable, and equitable community."