"THIS is community in action! THIS is 'walking the walk', about caring for our community and people."
Native American Heritage Month, observed every November in the United States, is an opportune time to celebrate the rich and diverse Indigenous cultures, histories, and traditions rooted across our country. Join us in recognizing and celebrating Native contributions in community service projects this month, and every month, by learning how a Tribal Youth Corps Program in New Mexico is conducting lifesaving work in their community.
---
On October 27, the Pueblo of Acoma faced a major water infrastructure failure causing the entire community to lose access to running water. With the local health clinic and school consequently shutting down, the Ancestral Lands Conservation Corps (ALCC) urgently mobilized to provide crucial water and resource deliveries to impacted communities.
Here is what Domonique Lowden, an ALCC Crew Leader part of AmeriCorps' Opportunity Youth Service Initiative, had to say about their efforts:
"We are delivering water to our community, Acoma Pueblo, to aid assistance to people who can't haul water or need water. We are providing our community with resources for water. The project benefited our program as well as our people of the community. It helped our program to extend our season, but it was to help our community more by providing them with water and useful resources for water, such as water jugs, solar showers, or even barrels."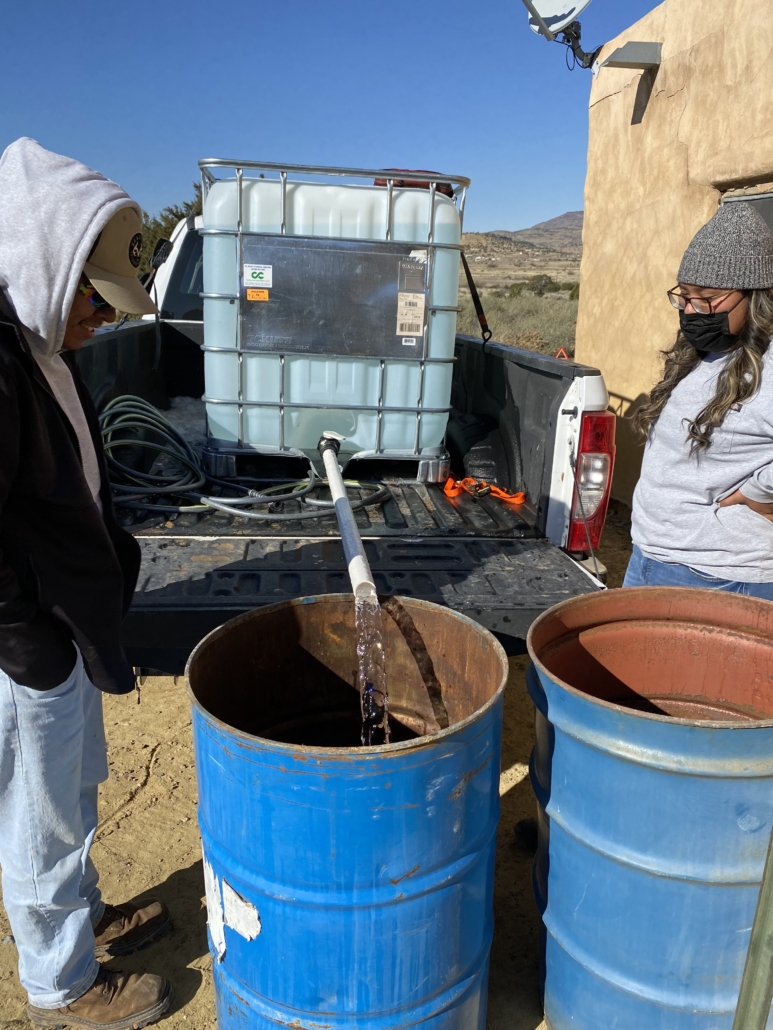 Around 20 households, equating to nearly 100 individuals, receive water deliveries daily from the ALCC crews. As a result, community members have been sharing their gratitude for the Corps by sending positive remarks. One recipient said, "Da waa ee (thank you) for showing the true meaning of caring about our community and people by actually getting out and doing something to help others! Many blessings to you all."
ALCC Corpsmembers and Crew Leaders are not only able to feel a sense of pride and fulfillment with each delivery, but they're also demonstrating the impact of civic responsibility and community engagement.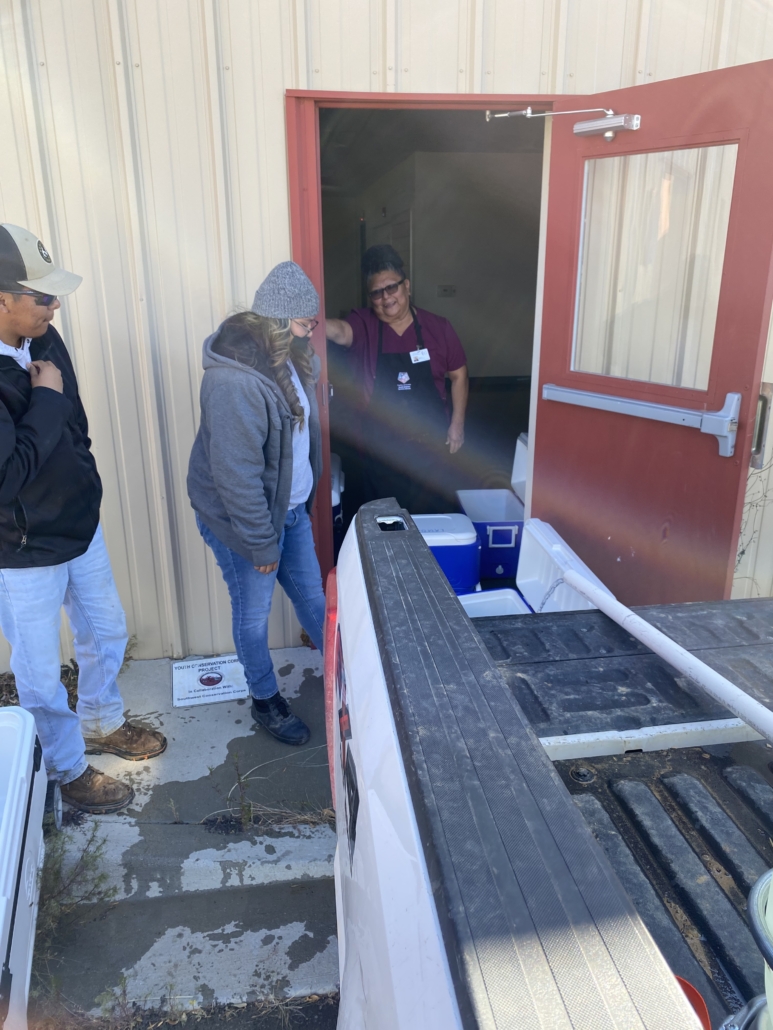 This critical work would not have been possible if it weren't for programs created for Native Youth to work and learn alongside peers who share a similar cultural background. Having served eight seasons with ALCC, Domonique knows firsthand the impact of spaces that support Native Youth. When asked about the significance of these spaces and Tribal Youth Corps Programs, she noted,
"We learn from the service to help and give back to the lands of which our Indigenous peoples have been. Doing the work doesn't seem so much like work then. More like we were destined to these duties, kind of like being at the right place at the right time."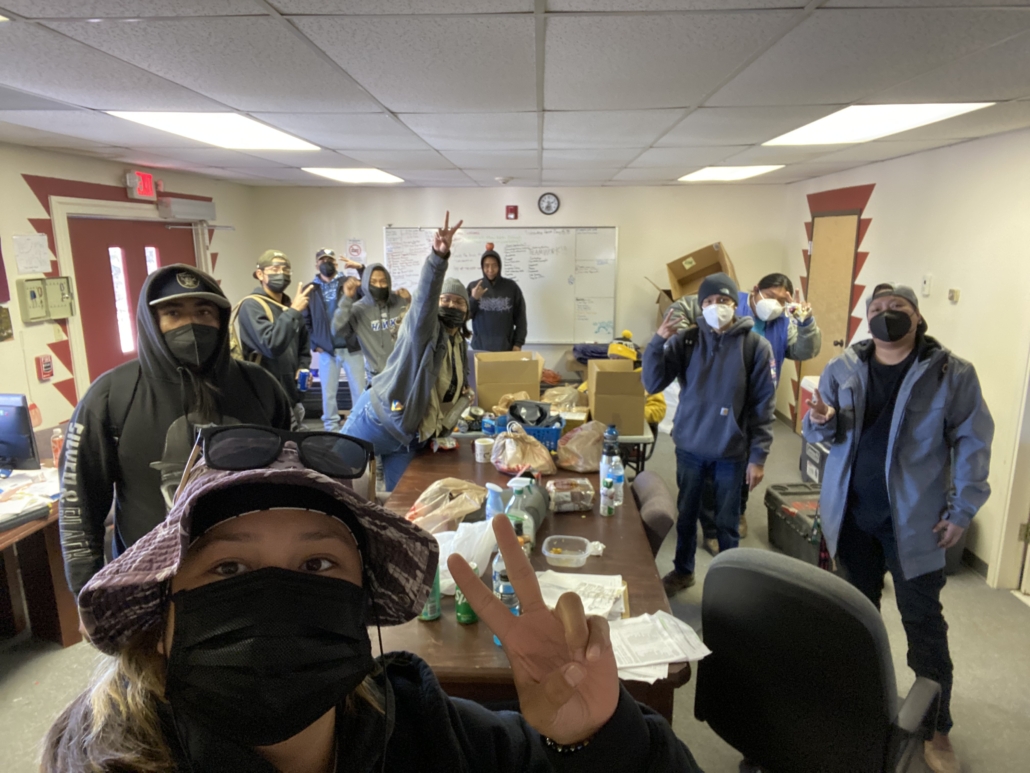 With December right around the corner, ALCC crews continue to work alongside the Acoma Pueblo community to address this environmental and economic crisis fueled by climate change. There is currently no financial support from the state, federal, or Tribal government for this project, causing ALCC to find ways to fund their water-delivering crews through relationships with the Acoma Pueblo, Conservation Lands Foundation, and their strong network of supporters. As ALCC continues to receive resources and funds from private donors for their relief efforts, the Corps aims to expand their water delivery output. Over $12,000 has been raised, and the number is expected to increase. Learn how to support this cause by visiting Conservation Legacy's donation page.