By: Edward Kim
There's a ton to be thankful for this holiday season. We're particularly grateful for the Corps programs that are committed to improving food access. With communities supported from Baltimore to Los Angeles, Corps are addressing food security from coast to coast. Learn more about these critical food security programs and the uplifting work behind them.
---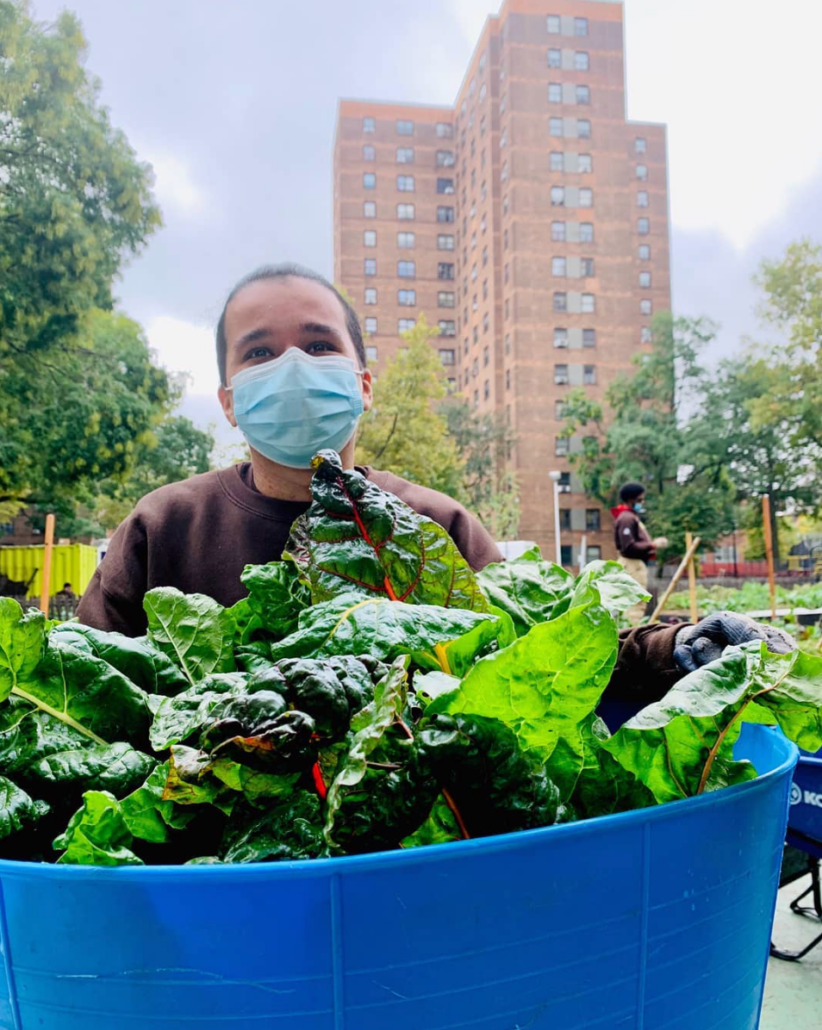 ---
Vermont Youth Conservation Corps (VYCC), Health Care Share
A Project of the Year Award recipient in 2018, Vermont Youth Conservation Corps' Health Care Share Program places hundreds of healthy meals on tables for those in need with every harvest. Between March and November each year, VYCC Farm Crews grow and prepare healthy, organic food with support from AmeriCorps. Locally grown, packaged, and processed by Corpsmembers in weekly and monthly shares, the fresh produce and poultry are delivered to Vermont families in hospitals, medical centers, and community clinics. Health care providers identify patient families with specific medical and diet-related issues that would particularly benefit from receiving these food shares. Participating families can pick up a bag full of freshly harvested, organic produce at their health care provider's office, and each food share comes with a handwritten newsletter outlining some of the week's contents and recipes.
There is no fee to participate, as the 12-17-week program is funded by medical centers, farm stand sales, sponsoring local businesses, philanthropy, and other VYCC revenues. In 2017, Health Care Share Corpsmembers totaled nearly 11,000 service hours and were able to help distribute around 140,000 pounds of food to 500 families in a single year, and they're still going strong. Health Care Share heads into its eleventh season in 2023.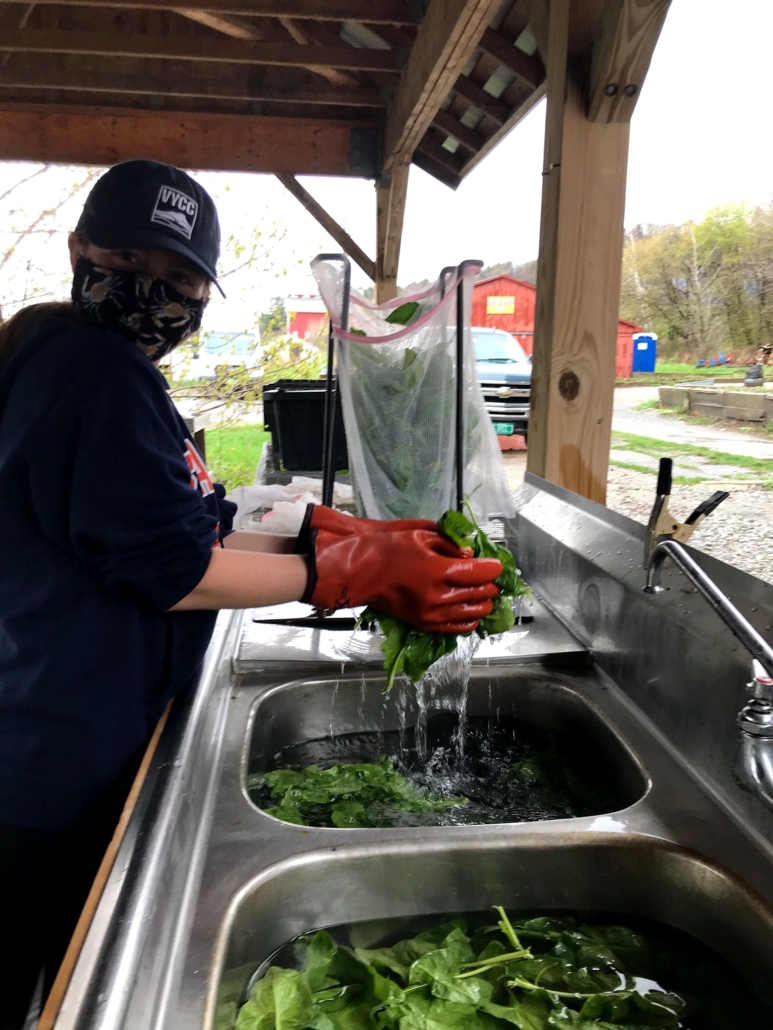 Green City Force (GCF), Eco-Hubs

Green City Force has recently taken a new approach when it comes to increasing access to sustainability services. After the strong response of GCF's Farms at NYCHA, a 2017 Project of the Year Award winner, GCF has been developing and implementing a new model designed to further support sustainability and health within NYCHA developments. GCF's Eco-Hubs are excellent ways to incorporate a holistic approach to adding sustainable and healthy foods to NYCHA communities. These hubs attract local community service and are transforming neighborhoods with safe, green spaces. These hubs are showing New Yorkers firsthand what it takes to maintain a healthy and effective garden.
Taking elements from the Love Where You Live methodology and Farms at NYCHA project, Eco-Hubs are designed to resonate with both ecology and the economy. This past year, Corpsmembers and volunteers have been busy getting together to reconstruct and revamp raised garden beds within Eco-Hubs to create a more efficient means of production. Not only do these initiatives keep the surrounding community connected, but it also shows what's possible through local green service. 
LA Conservation Corps (LACC), Food Waste Prevention & Rescue project
The Food Waste Prevention & Rescue project, powered by the Los Angeles Conservation Corps, is tackling food inaccessibility and waste by diverting good food to feed hungry individuals and families, instead of sending it to the landfill. While collaborating with MEND (Meet Each Need with Dignity), a nonprofit organization in the northeast San Fernando Valley, LACC Corpsmembers travel from schools, grocery stores, restaurants, and other businesses in refrigerated box trucks to collect unused foods. After the gathered goods are carefully checked for quality and sorted at the MEND foodbank, they are distributed to community members several times per week. Their work has been crucial, as the pandemic caused a spike in food security issues in a county with already one of the largest food insecure populations in the country.  A small team of LACC Corpsmembers is capable of collecting over 3,000 pounds of food daily, and since August 2018, over 1 million pounds of food have been recovered. Not only does this project feed those facing food insecurity, but it also ensures that the resources used to produce the distributed foods aren't going to waste and mitigating harmful greenhouse gas emissions released from landfills.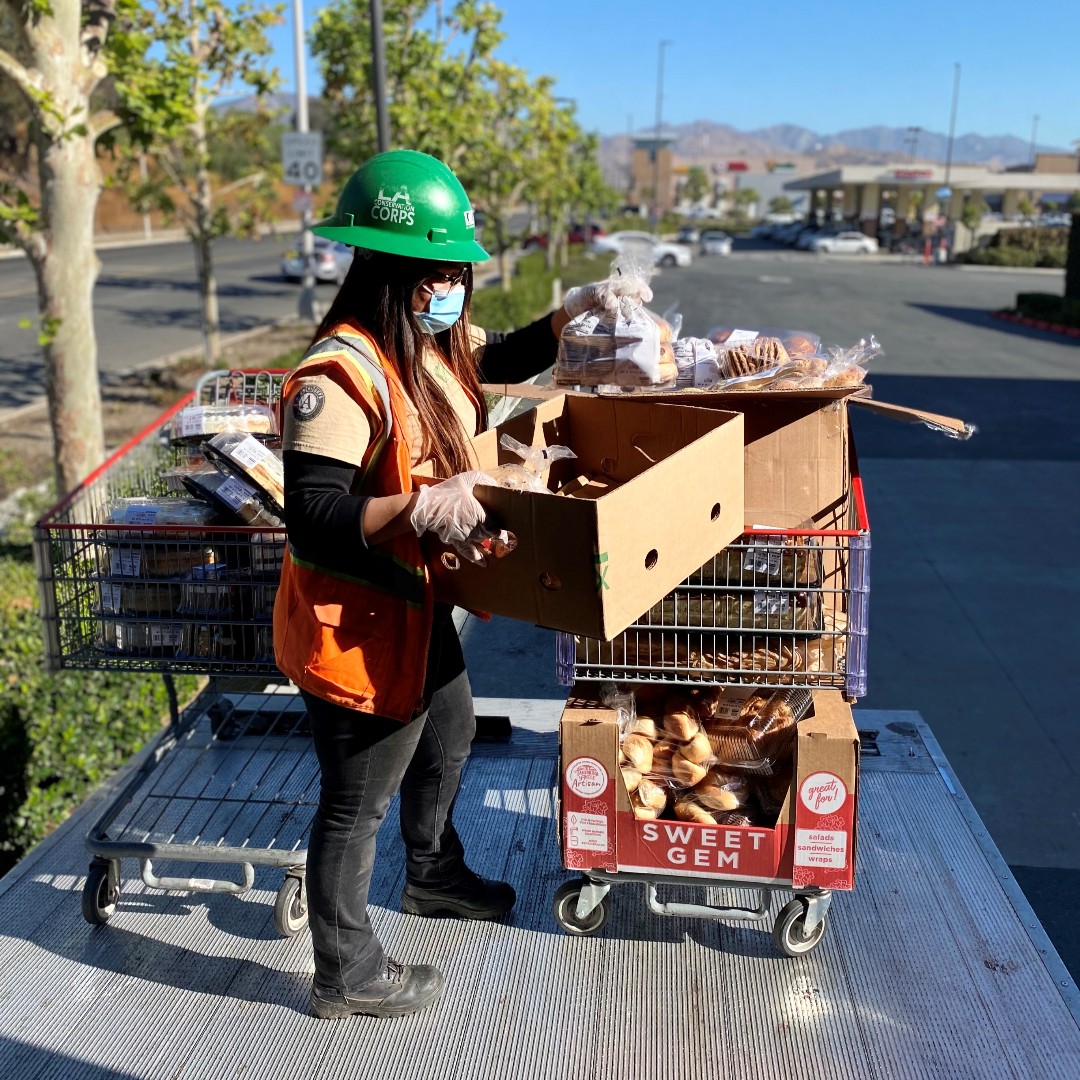 San Jose Conservation Corps, Resilience Corps Food Security Program

When tough times struck during the COVID-19 pandemic, San Jose Conservation Corps answered the call. SJCC's Resilience Corps Food Security Program is a perfect example of Corpsmembers working together and gaining new skills to better serve their local communities. In partnership with Second Harvest of Silicon Valley, young adults and volunteers in SJCC have been busy feeding their local communities. Operating in a well-organized assembly line with multiple stations, SJCC Corpsmembers and volunteers place fresh produce and goods into boxes before they're distributed. Thanks to their hard work in boxing and distributing food, around 400,000 Californians can access a healthy meal through the Resilience Corps Food Security Program. Motivated by uplifting their neighbors and community, Corpsmembers and volunteers participating in SJCC and the Resilience Corps Food Security Program are doing just that and more, one food box at a time.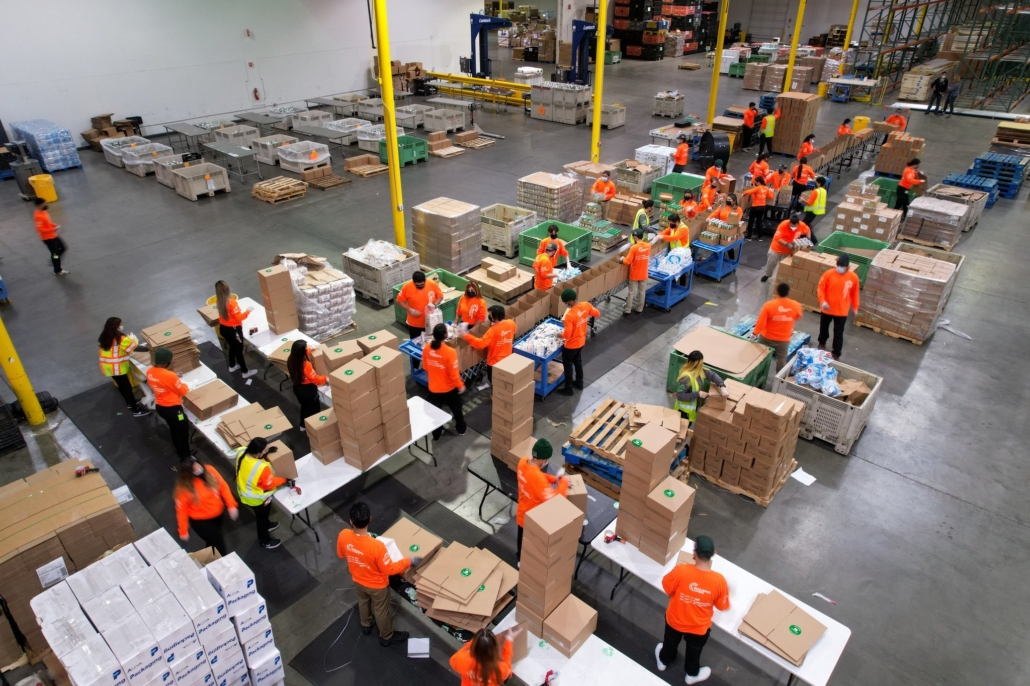 Civic Works, Real Food Farm
Civic Works is targeting food inequity head-on through Real Food Farm, a pioneer for urban farms in Baltimore, MD, and winner of a Project of the Year Award in 2013. Due to Civic Works' previous successes in youth development and community outreach, the Corps was selected by the Baltimore Urban Agriculture Taskforce to demonstrate the implementation of urban farms. This led to the development of Real Food Farm and its mission of increasing accessibility to fresh produce for low-income Baltimore families while strengthening the city's urban agricultural sector through sustainable land usage and experience-based education. Since its beginning in 2009, Real Food Farm has generated and distributed over 60,000 pounds of locally produced food to those facing food insecurity. Not only did Real Food Farm inspire the creation of other urban farms in the surrounding area, but the program also provides experience-based education on healthy foods and sustainability for thousands of people by connecting them to green spaces. Economically viable and environmentally responsible, this program is showing participants firsthand the value of local farming and how that can lead to a more equitable food system within communities. Despite all of Civic Works' success, that's hopefully not the limit for Real Food Farm. With more funding, Civic Work aims to quadruple the delivery amount per year from 5,000 to 20,000 deliveries.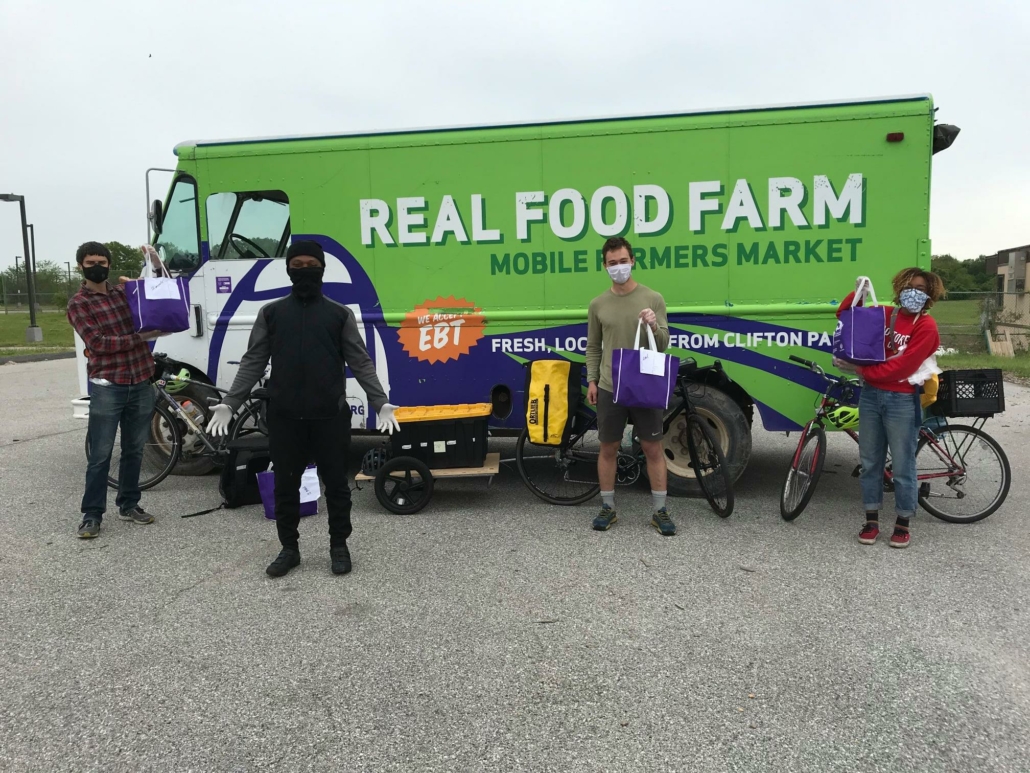 ---
This holiday season, let's appreciate and give thanks to these Corps dedicated to improving food equity by learning how to support these programs. Visit their web pages to find out.