Contributed by Jaclyn Lewis
Outreach and Communications Coordinator, green|spaces
Based in Chattanooga, TN, green|spaces is one of the newer member organizations of The Corps Network. Their mission is to "work toward regional sustainability by progressing the way we live, work, and build."
Last month, green|spaces hosted a graduation ceremony to honor 20 young adults for completing the organization's Build It Green program. Made possible with support from The Corps Network's AmeriCorps Opportunity Youth Service Initiative (OYSI), Build It Green is a full-time national service program that empowers young adults to make an impact in communities across the greater Chattanooga area while gaining skills in green building and weatherization.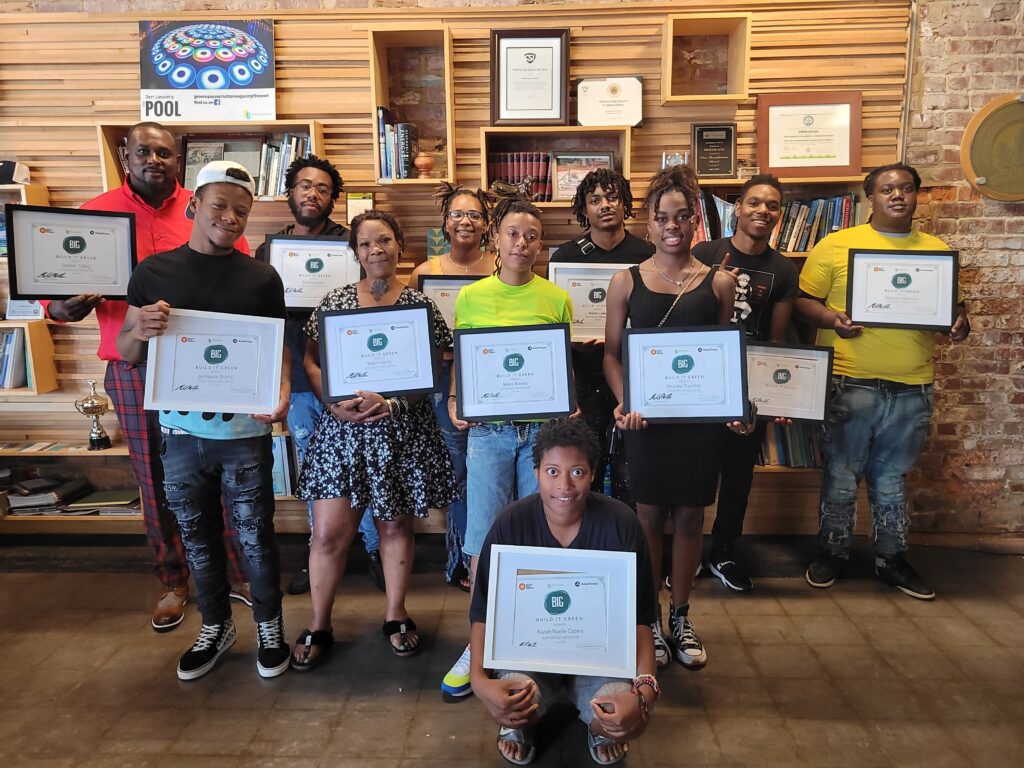 The graduating Build It Green class completed over 12,370 service hours and supported the community through various local enrichment projects and providing home improvements at no cost to low-income households.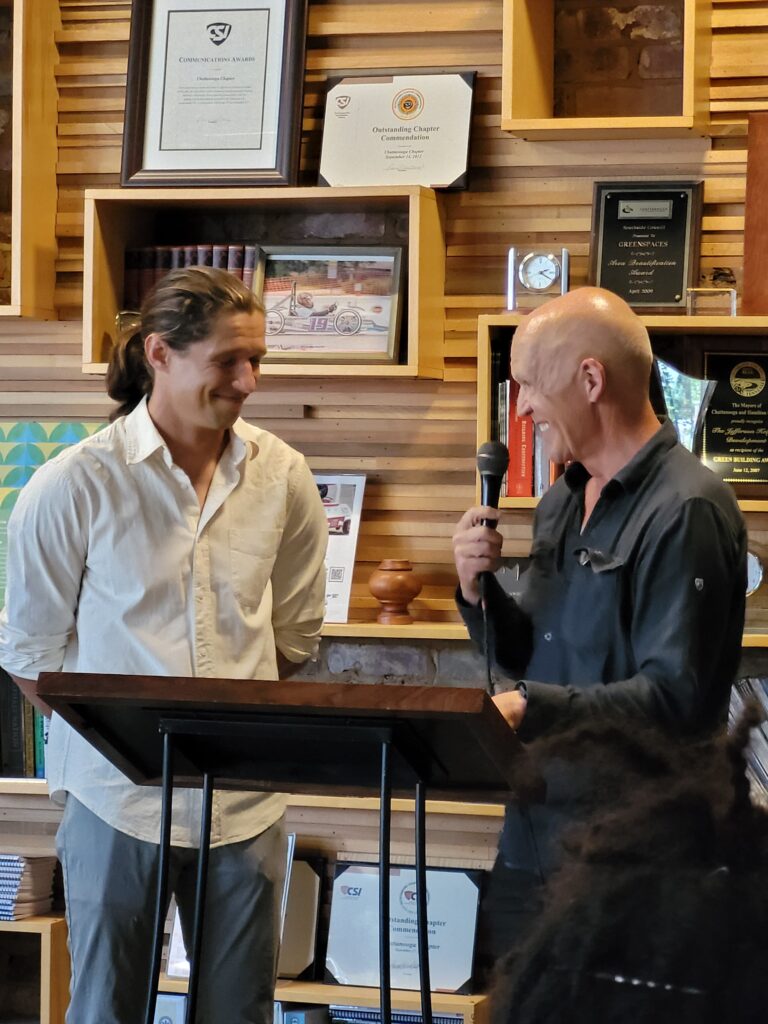 The June graduation ceremony at the green|spaces office on Main Street celebrated the achievements of three Build It Green cohorts, as COVID-19 had delayed the graduation ceremony for two previous cohorts.
Speakers included green|spaces Executive Director Michael Walton, Build Me a World Executive Director Chris Woodhull, and Build it Green Program Director Christian Shackleford. In addition, the Rev. Brandon Malone gave remarks about the dedication and impact each member displayed during their service commitment.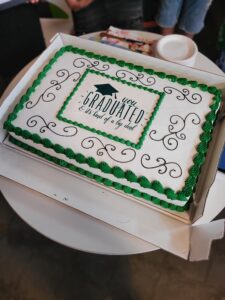 It was an especially celebratory night, as many of the Build It Green members had not seen each other in up to two years. This multi-year reunion allowed new graduates to speak with senior alumni, whereas previous team members traded stories and reconnected.
With friends and family in attendance, the celebration not surprisingly saw a full house.
Build It Green is a green|spaces program. Photos courtesy of green|spaces.