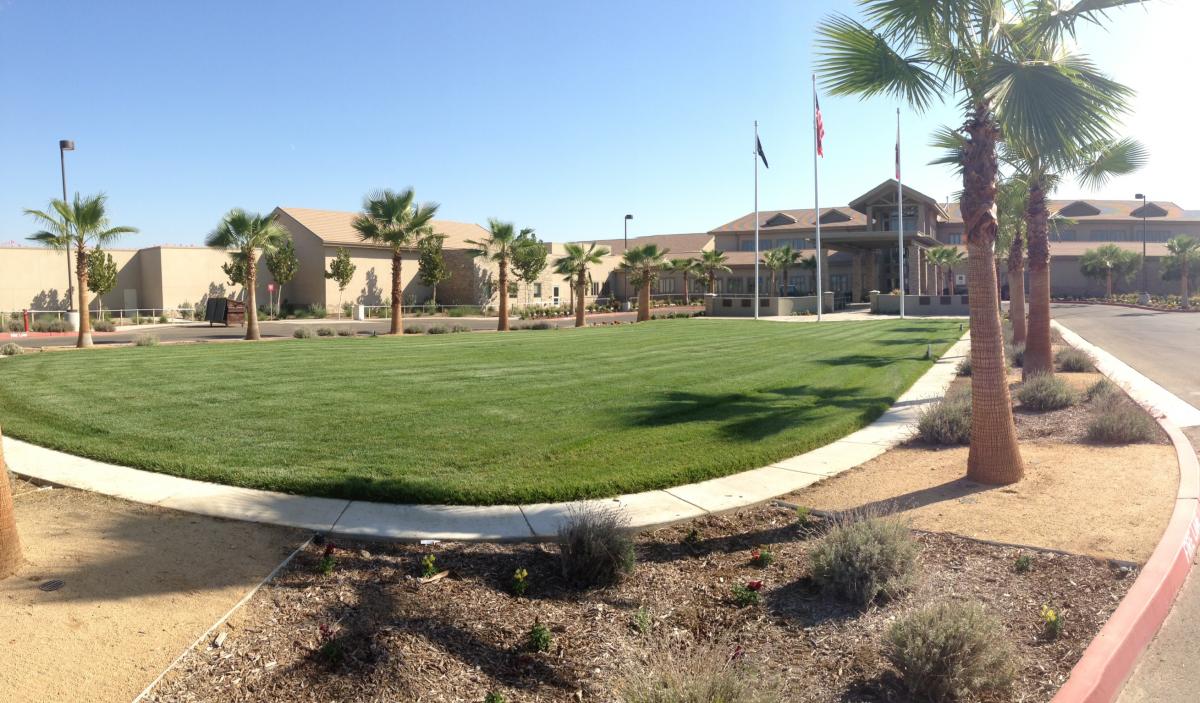 After a decade of efforts to create a veterans home in Fresno, California, a $250 million home was completed in 2012 thanks to the collaboration of numerous California government agencies. The home includes an on-site bank, post office, chapel, store, barber shop, and even a miniature golf course. But because of California's budget constraints, the home's 300 rooms and 30 acre landscape sat virtually untouched for an entire year. With the opening planned for October of 2013, a custodian and groundskeeper were finally hired in June to maintain and restore the landscape and home. This mountain of work proved challenging for 2 people, and for that reason the Fresno Local Conservation Corps saw an opportunity to help both the veterans and their own Corpsmembers.
Using funds from a federal Department of Labor, Employment, and Training Administration grant, the Corps deployed 31 participants of their CORPS Program (Career Opportunities Reached Through Participation in Service), to help the California Department of Affairs ready the veterans home and its landscape. This task was aligned with the grant's goals to help Corpsmembers earn their high school diplomas, earn industry recognized credentials, and give back to their communities. Many of the Corpsmembers had a background with the juvenile justice system, so a project where they could interact with and honor veterans – those who have sacrificed so much for our country –  was appealing.
Beginning in June, Corpsmembers worked at the home 25 hours a week. They started by helping to clean the home, which had a considerable amount of dust, dead insects, and other cleaning needs because of its time without maintenance. They also helped build and assemble furniture for the rooms.
The $5 million landscape, however, was where Corpsmembers perhaps made their largest impact. They helped trim back 30 acres full of overgrown grass and unruly trees and shrubs that were hard on the eyes and a potential fire hazard. After that was accomplished, they planted approximately 1500 flowers and also helped install 54 flag brackets to hold flags from families that wish to honor their fallen relatives who served.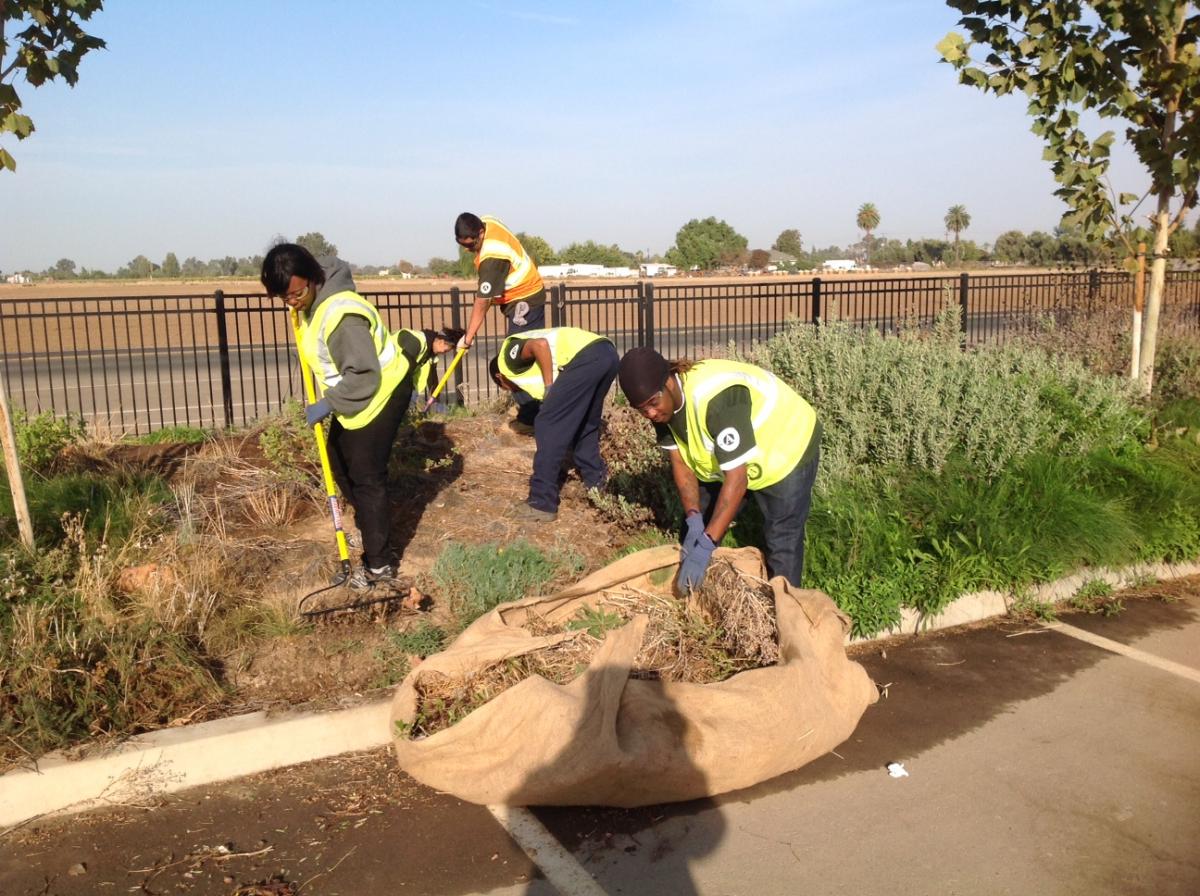 As a culminating event, Corpsmembers helped setup and break-down over 2000 chairs for the grand opening of the home in October. The event was attended by many high-ranking military officials, community leaders, future residents, and government dignitaries, including California Governor Jerry Brown and U.S. Representative Jim Costa.
In total, Corpsmembers contributed 1,314 hours of service at the veterans home. The Corps estimates that the overall value of this time spent was worth $28,077. Beyond dollars and time invested in their own community, Corpsmembers also gained valuable experience by learning janitorial skills, furniture assembly, irrigation maintenance, tree trimming, and landscaping. Many of them also accrued significant hours that will contribute toward earning their AmeriCorps Education Awards, which will help them pay for future education like college. Two Corpsmembers have also been approached by the Fresno Veterans Home staff about applying for full-time positions. The Lead Groundskeeper for the home has said "Without the help of the Local Conservation Corps, I simply do not know what we would have done. There is no possible way that we could be where we are today without you."
The great news is that Corpsmembers will continue to serve at the veterans' home and have opportunities to build relationships with residents. The Corps will be providing all recycling services to the facility going forward, and will continue to help maintain the landscape. They are also planning for their Martin Luther King Jr. National Day of Service project to take place at the home, with assistance from the veterans living there. This is truly work that matters.