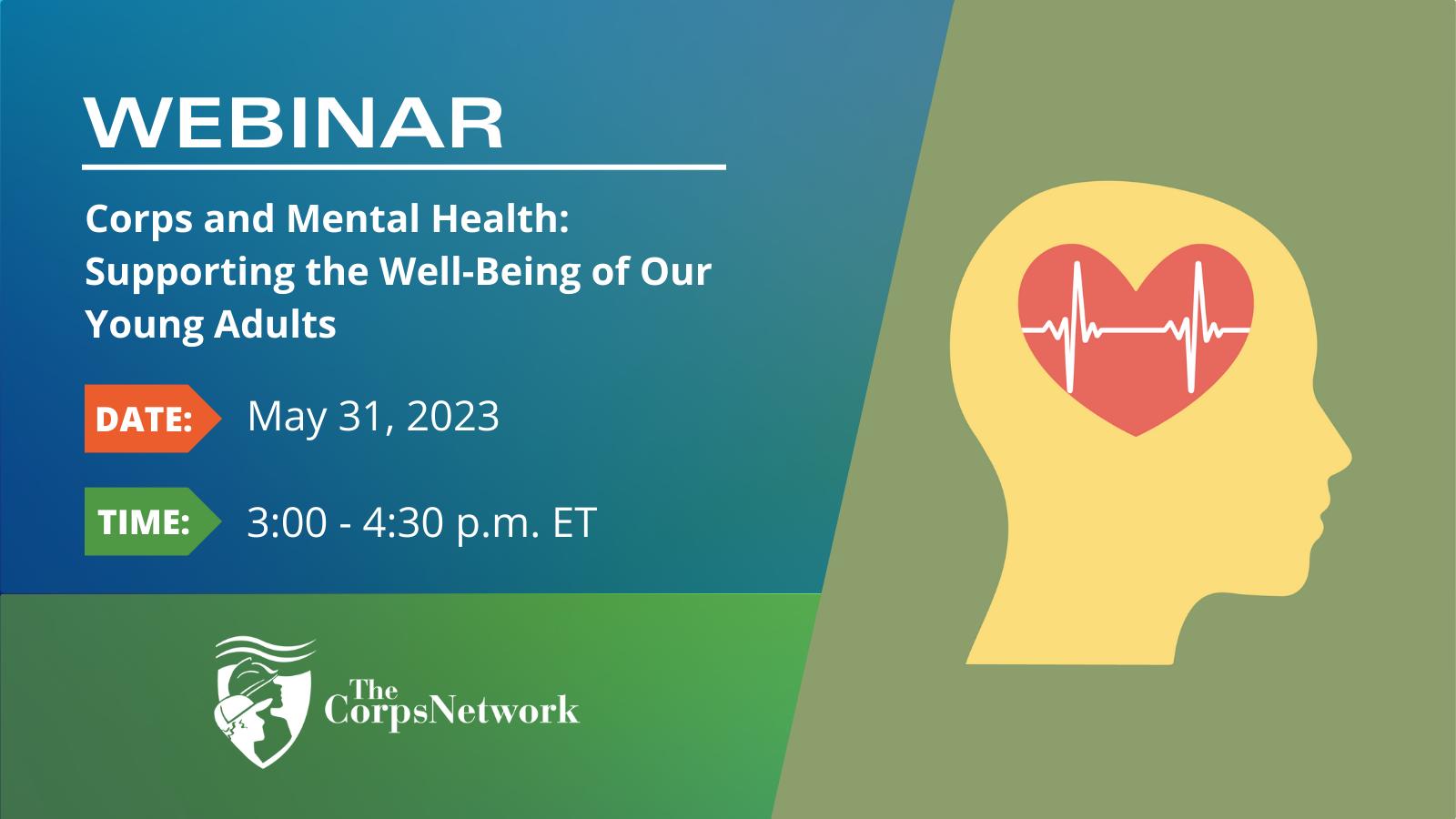 SESSION TITLE:
Corps and Mental Health: Supporting the Well-Being of Our Young Adults
Tools and Resources to Empower Staff and Youth in Your Organization
SESSION DESCRIPTION:
May is Mental Health Awareness Month. Corps have an opportunity to offer a holistic experience for our youth, from providing community and a sense of purpose to giving support and guidance. Join us for a panel discussion on how we can better support the well-being of those that serve in the Corps world. Hear from The Corps Network's health insurance provider, Cigna, about the mental health-related resources we offer our membership. Other presenters include several Corps that will speak about how they provide their staff and youth with training, counseling, and more. The focus of this discussion is to leave attendees feeling they have actionable steps to implement new resources in their organization. 
KEY LEARNING OBJECTIVES:
Learn new pathways to funding and implementing mental health training for Corps staff.

Discover resources to provide in person and virtual counseling to youth in your programs. 

Feel empowered with actionable steps to provide care and support in your organization.
SESSION MATERIALS: