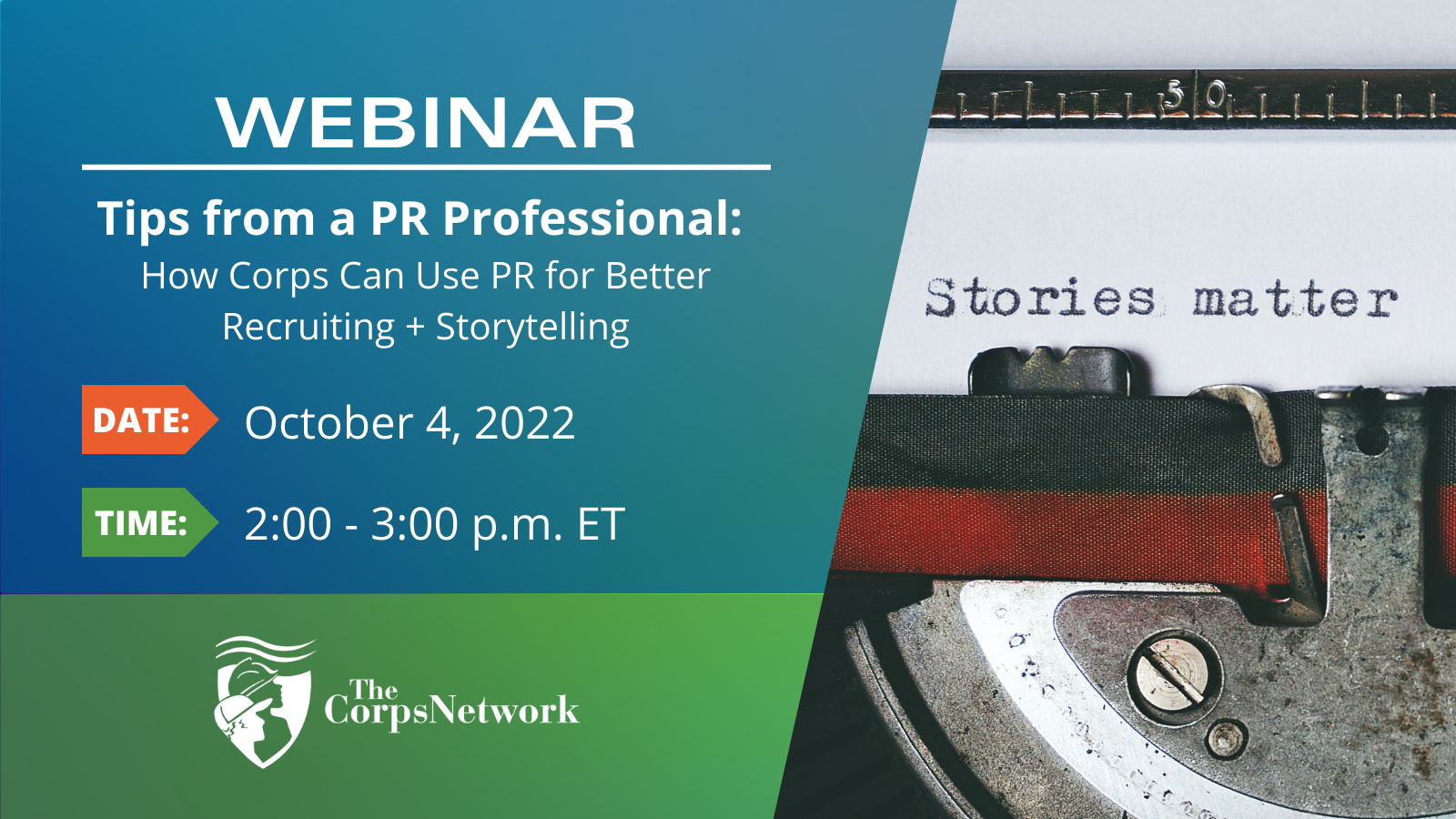 SESSION DESCRIPTION: 
Tips from a PR Professional: How Corps Can Use PR for Better Recruiting + Storytelling
Learn the fundamentals of public relations, and how to better utilize essential PR tools in your communications strategy and outreach. Emily will walk through best practices for developing relationships with press, pitching your article, publishing press releases, and talking to the media. You'll leave the session with templates, tools, and a plan for getting started. The session will conclude with an interactive Q&A session, so bring your questions!
Speaker Bio:
Emily Hill is a communication strategist and lead trainer at MediaDesk. Emily has been a journalist and marketer for 11 years, as well as an outdoor educator and teacher. Emily lives and works in Albuquerque, New Mexico where she's also an avid cyclist and group fitness instructor. Learn more at mediadesknm.com; check out some of MediaDesk's work for the Rocky Mountain Youth Corps here.
LEARNING OBJECTIVES:
What is public relations? What are the key elements of a PR strategy?

Intro to packaging and pitching a story and working with the media.

Top tips for improving storytelling to drive interest in your organization.
SESSION MATERIALS: 
Press release resources
Pitching resources
Stories from Corpsmembers