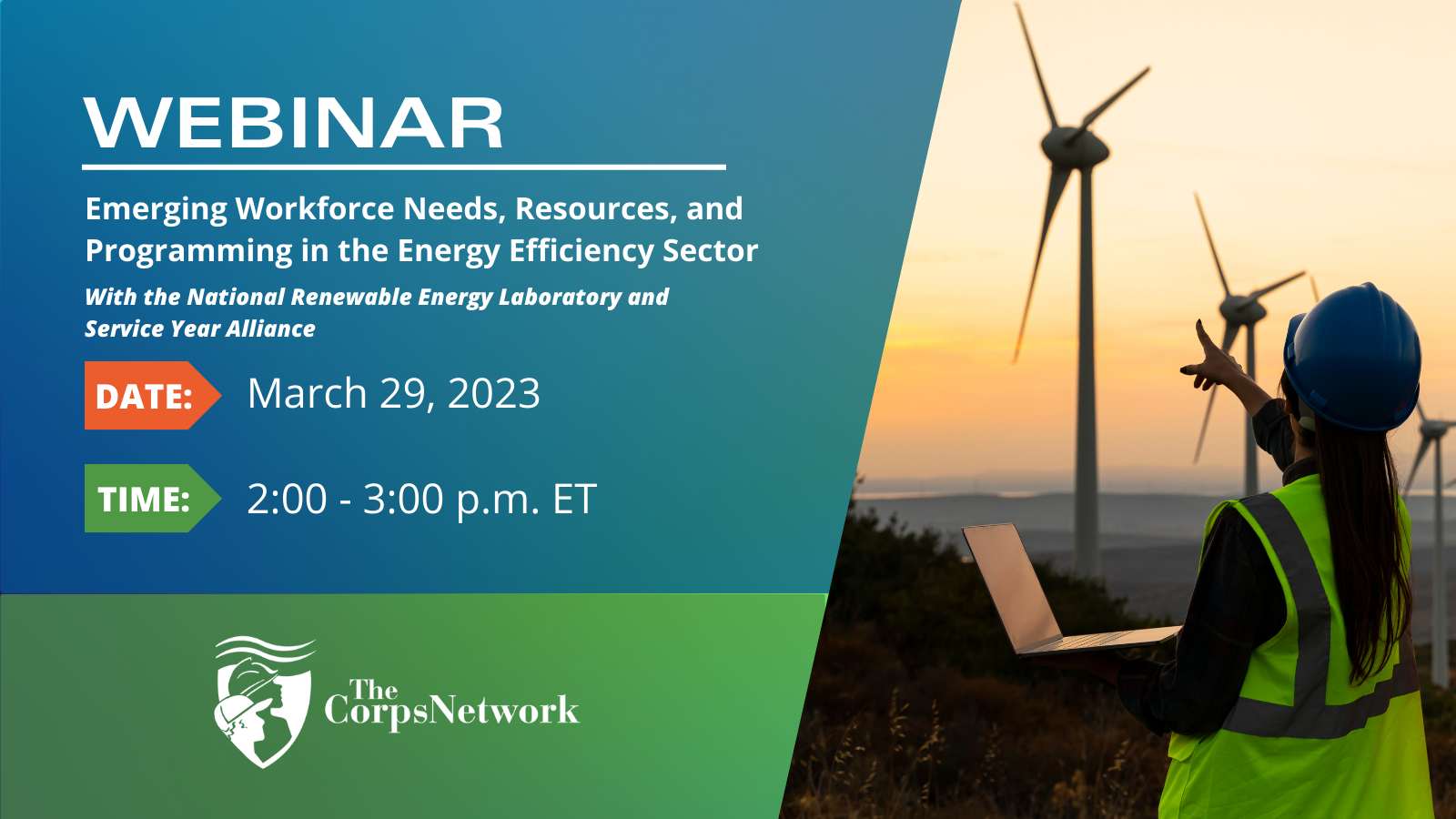 SESSION DESCRIPTION:
The National Renewable Energy Laboratory will highlight a recent partnership with The Corps Network to identify training and career pathway resources that can help Corps align with these needs. These findings are summarized in the Education, Training and Career Pathway Opportunities for Buildings Energy Efficiency Programs within The Corps Network report. Next, the session will highlight Service Year Alliance's recent work examining energy efficiency program models within the national service ecosystem. In addition to featuring innovative best practices that existing energy efficiency Corps can consider adopting, this portion of the workshop will also provide an overview of the variety of partners and service models that can be leveraged to stand-up new programming across the country.
KEY LEARNING OBJECTIVES:
Learn about resources to help Corps incorporate energy efficiency training, education, and career connections into new or existing programming.
Funding opportunities for energy efficiency projects in schools, residential buildings, manufacturing, and energy infrastructure.
Learn about energy efficiency regional job market analyses.
Presenters
Allison Moe: Project Manager III-Research – National Renewable Energy Laboratory
Brent Kossick: Managing Director, Programs – Services Year Alliance
SESSION MATERIALS:
If you are interested in a working group with The Corps Network & The National Renewable Energy Laboratory, fill out this survey.