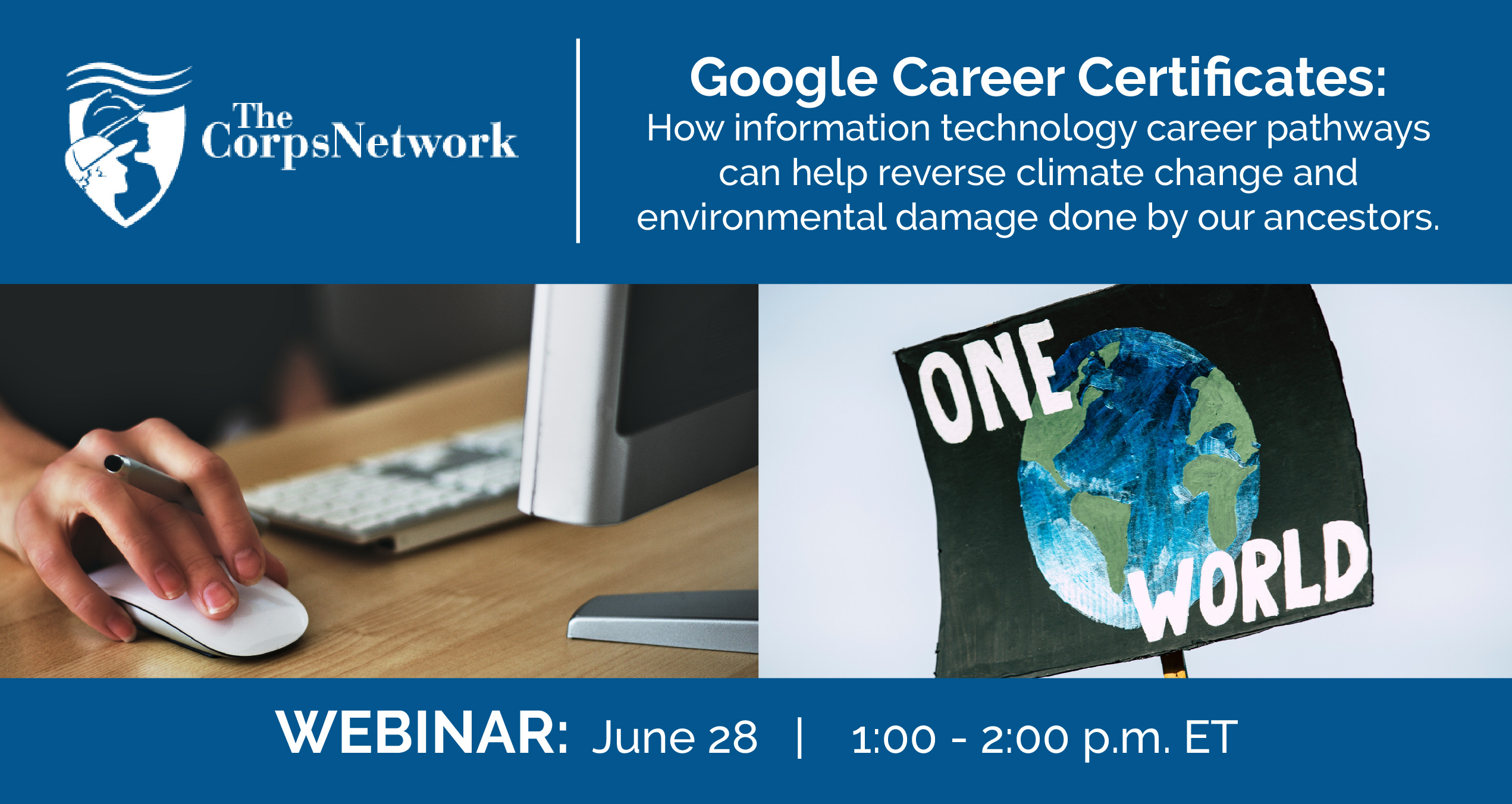 Materials from Event:
Topic:
Google Career Certificates: How information technology career pathways can help reverse climate change and environmental damage done by our ancestors.
Description:
Out-of-control wildfires, massive deforestation, pollution, and climate change – let's face it: our environment is in trouble. Transitioning into climate action to address these issues can be challenging but completely doable. Technological advancements in IT Automation and UX Design are helping move us towards sustainability while supporting a green economy.
Join us to learn how Google Career Certificates can place Corpsmembers on the fast track to in-demand careers in technology, energy, conservation, finance, etc.