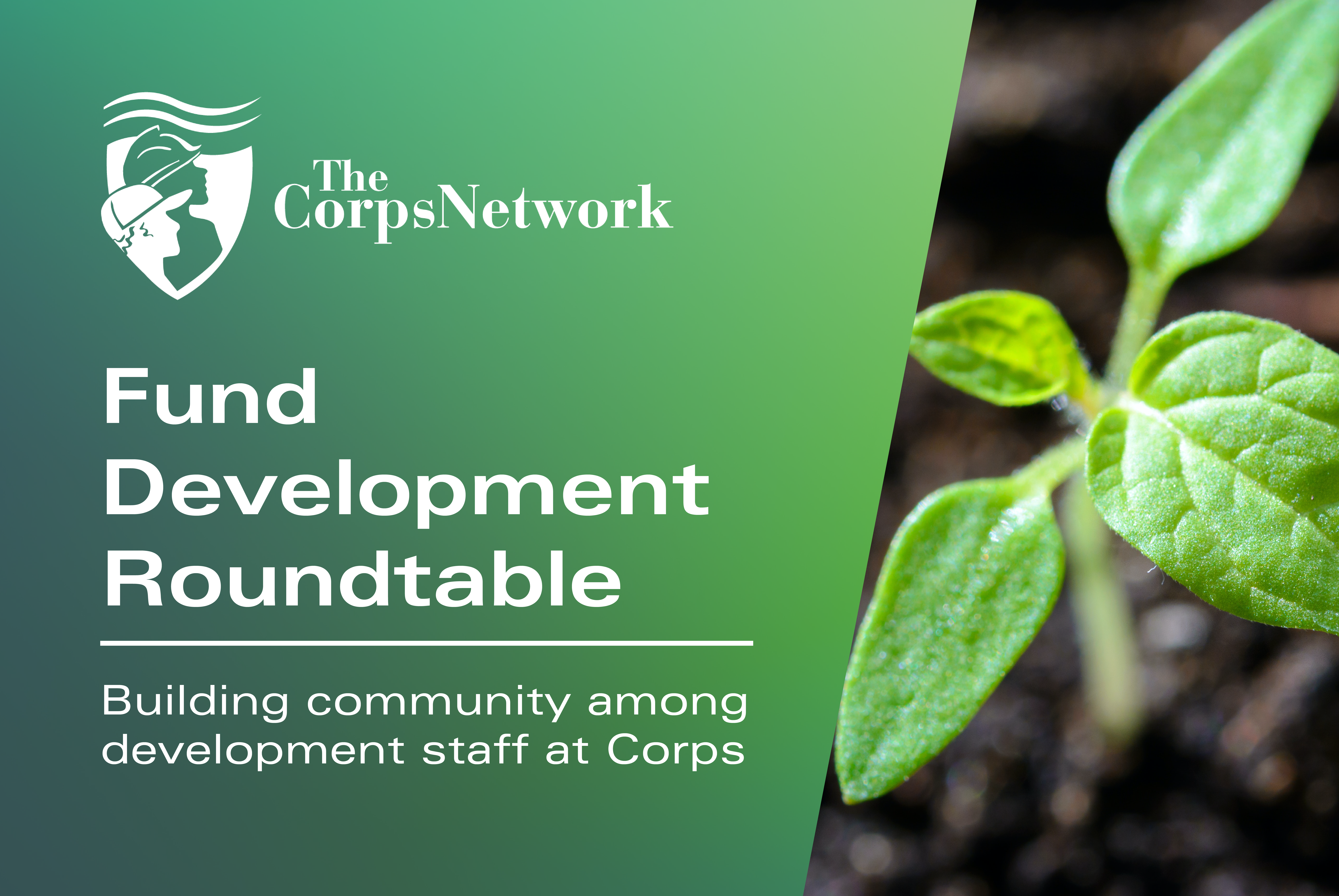 Note: This event is taking place the third week of the month. Most Fund Development Roundtable calls will happen the second Thursday of the month.
Development work at a Corps is multifaceted and can be overwhelming. At the request of Corps development staff, The Corps Network is hosting a monthly fund development roundtable to share resources, discuss funders, and more.
The Fund Development Roundtable will meet once a month (second Thursday of each month at 1:00 p.m. ET) to help build capacity of other Corps through sharing new fund development ideas and learning from experts or funders. The group also has a larger goal of supporting "Corps-wide" funding or fund development opportunities.
Please contact Rachael Zwerin, Member Services Coordinator at [email protected] if you have any suggestions or specific topics you would like to see discussed at future roundtable calls.