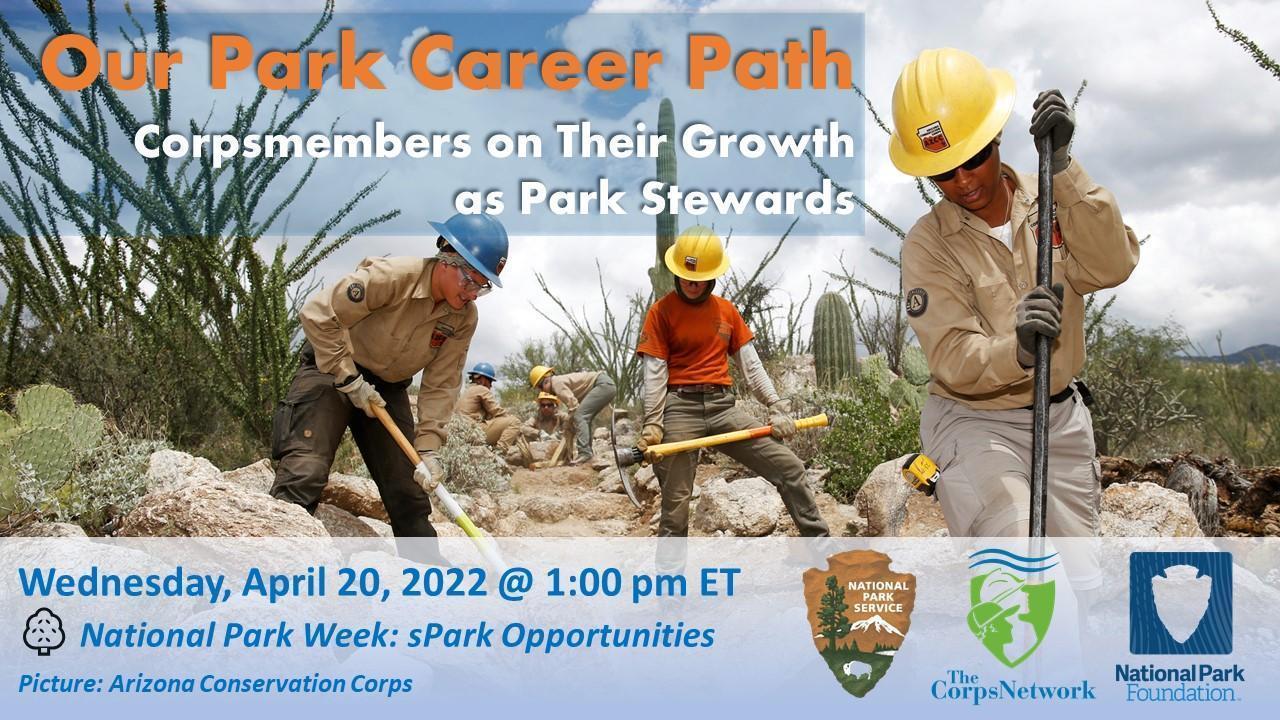 During National Park Week, join the National Park Service Youth Programs Division in partnership with The Corps Network and the National Park Foundation for the virtual event, "Our Park Career Path: Corpsmembers on Their Growth as Park Stewards," on Wednesday, April 20 at 1:00pm EDT. Be part of the discussion about the future of the conservation movement and learn about some of the different jobs in conservation and park management. Current and former Corpsmembers will share how their Conservation Corps experiences impacted their personal development, their national parks, and local communities. Corpsmembers and interns engage in a range of projects at national parks, from supporting the Dragonfly Mercury Project, to doing trail maintenance, performing music, educating park visitors, advancing relevancy, diversity, and inclusion initiatives, preserving Indigenous cultures, and so much more. The event will open with introductions, followed by a panel discussion, a Q&A, and closing remarks from each speaker.
Please note the event will be recorded and the link to view the recording will be added to our official event page in the days following the event.
View the event page to view the speaker list and learn more about the event at Virtual Conservation Corps Event – Youth Programs (U.S. National Park Service) (nps.gov).