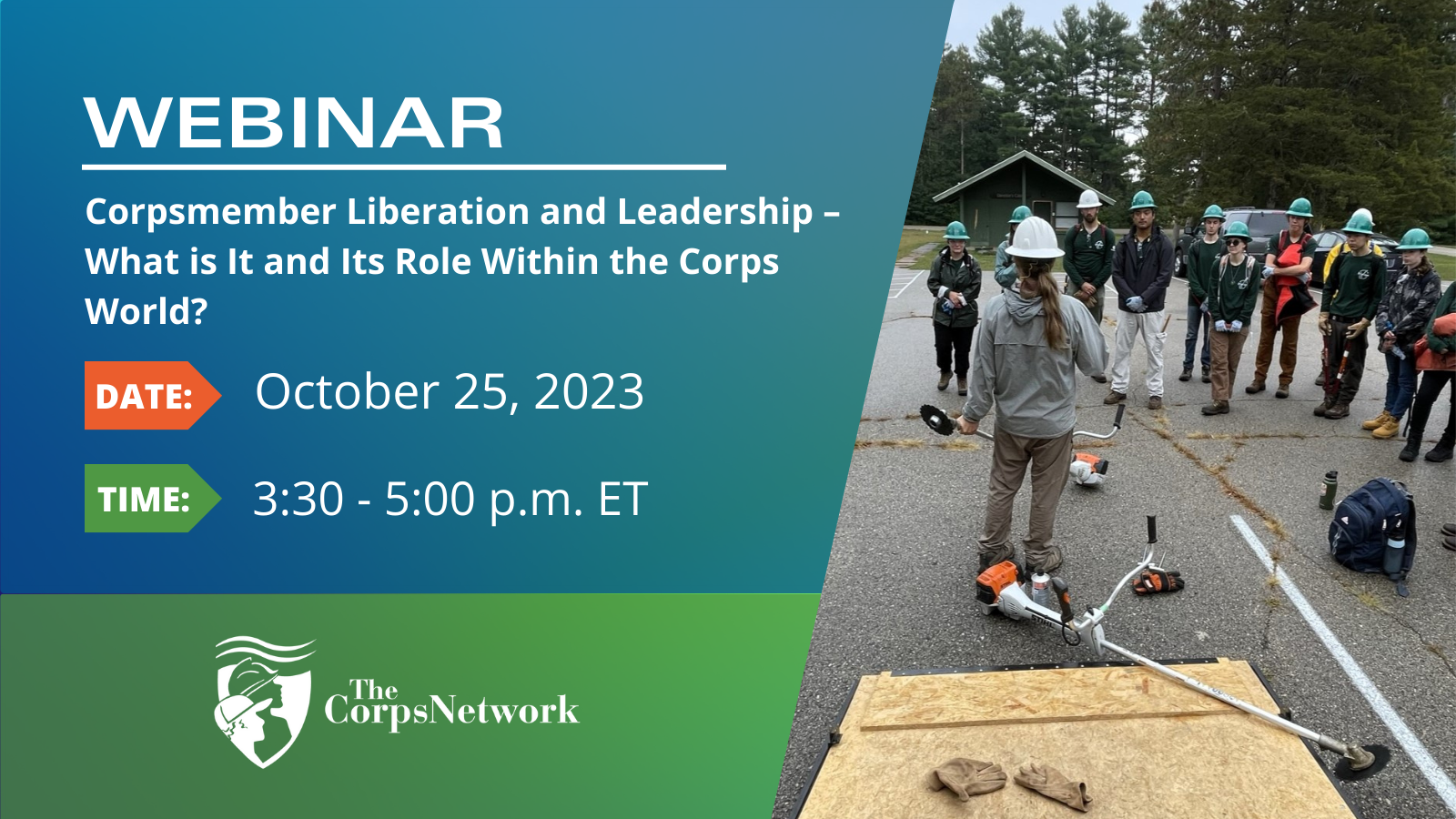 For this Town Hall discussion, we will introduce or reintroduce Corpsmember Liberation and Leadership (CLL) to the Corps. You will have the opportunity to hear from the developers of Corpsmember Liberation and Leadership as well as the Corps themselves, so that you will have a better understanding of both the workshop and the essential components of this curriculum, which are all developed through a lens that is looking at "whole person" development, where the inner self is the focus.
In its description, "Corpsmember Liberation and Leadership looks to disrupt the cycle of oppression (that "piece of the oppressor which is planted deep within"). We often talk about empowering young people, but Corpsmember Liberation and Leadership feels we first need to address how BIPOC Corpsmembers have been impacted by generations of historical trauma, which can translate into harmful feelings of unworthiness. CLL looks to examine how disempowerment can manifest itself as a set of counterproductive, unconscious habits and tendencies that quietly accumulate over time. They become an internal force that moves the individual in the opposite direction of one's self-confidence and makes it impossible to heal.
Learning Objectives:
Understand what Corpsmember Liberation and Leadership (CLL) is.
Understand why CLL is important and its role in whole person development for our Corpsmembers.
Understand the role that CLL can play in your Corps.
SESSION MATERIALS: