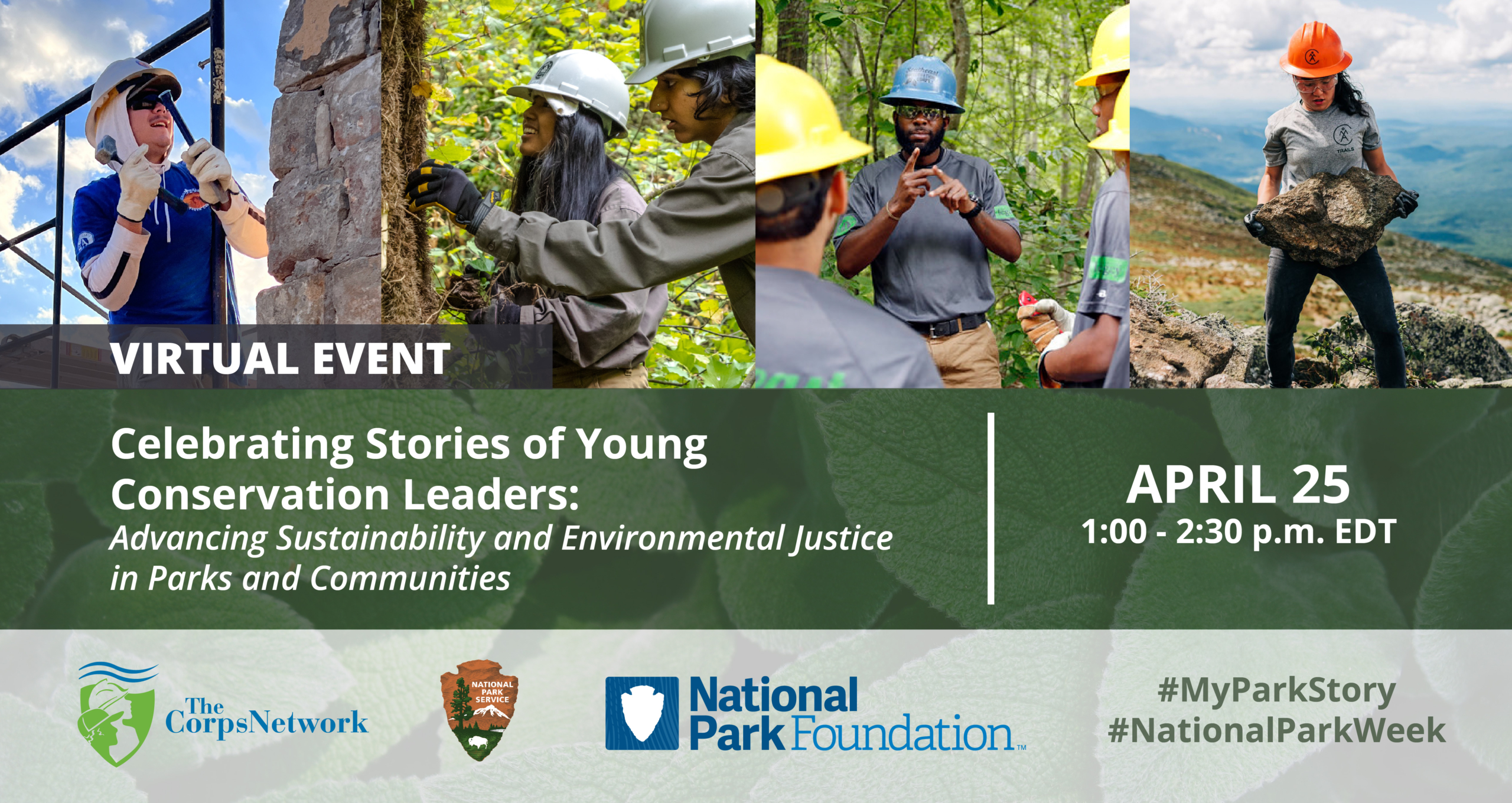 SESSION DESCRIPTION:
During National Park Week, join the National Park Service Youth Programs Division, The Corps Network, and the National Park Foundation for a virtual event on April 25, 2023, from 1:00pm-2:30pm ET. In celebration of our national parks and Earth Month, speakers and panelists will share their park stories related to the service and conservation corps movement. Youth and young adults can help address the challenges of climate change as well as advance environmental justice and sustainability in our communities and on our public lands. Participating in Corps programs is a great way to get involved. Attendees will learn what it's like to serve in a Corps and how Corps programs offer diverse young people opportunities to explore their identities while making our parks more resilient, beautiful, safe, and inclusive. Join us to discover how you can make a lasting impact when your park story begins in a Corps.
Photo credits from graphic, left to right: Rocky Mountain Youth Corps – New Mexico, Northwest Youth Corps, Southeast Conservation Corps (Conservation Legacy), Appalachian Mountain Club.
Learn more and read about the speakers for this event on the National Park Service's event page.
SESSION RECORDING: