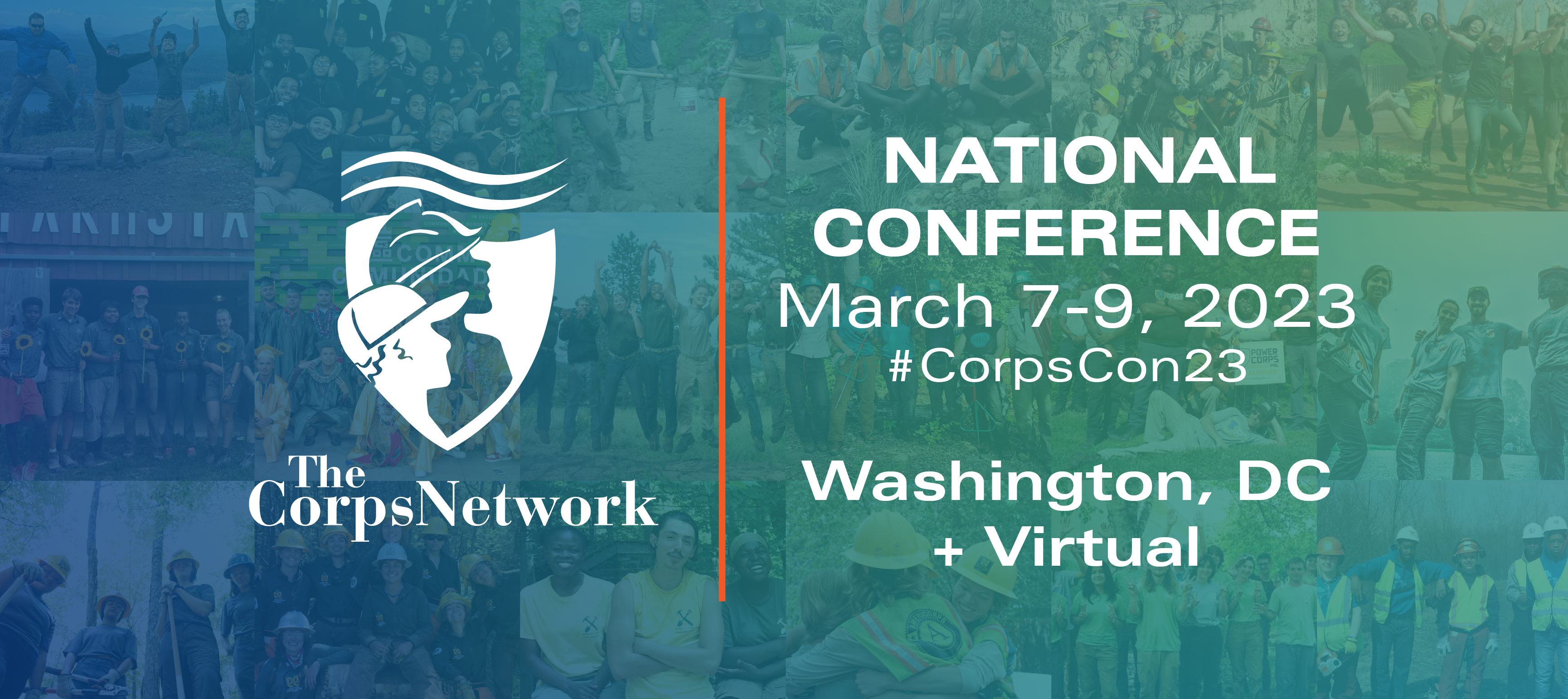 The Corps Network's annual National Conference is a place to connect with people across the country who seek to build stronger communities and create a sustainable future. The past two years have changed how we engage and work with one another. This year, let's reimagine how we can empower and support today's youth, prepare our young people for in-demand careers, and maximize the impact of national service in addressing climate change and advancing equity.
TCN's 2023 National Conference is a hybrid event with opportunities to engage both in-person in Washington, D.C. and online. Join us as we connect, learn, and discuss the future of the Corps movement.
See you at #CorpsCon23!