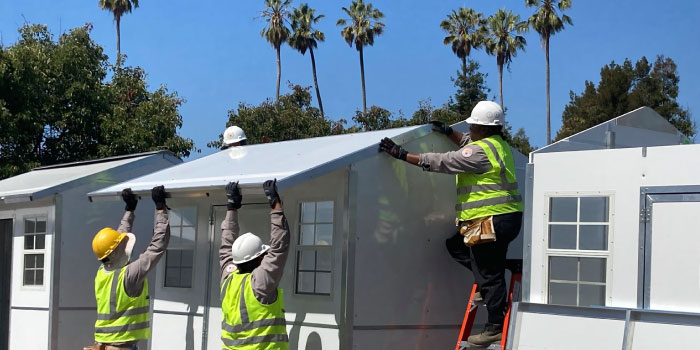 2022 Project of the Year Series; Celebrating Project Innovation and Achievement in the Corps World
Join us for a three-part series showcasing The Corps Network's 2022 Project of the Year Awardees and their impactful projects!
The Corps Network's Project of the Year Award honors Corps that have undertaken especially noteworthy endeavors. The Project of the Year Award celebrates the important services Corps provide to communities and young people across the country. Projects of the Year are innovative and demonstrate a Corps' ability to give Corpsmembers a positive experience and provide the community with meaningful improvements.
Your registration provides access to all of the sessions in this series. You may attend all the sessions, or choose :
Part 1: July 19th: OysterCorps, Conservation Corps of the Forgotten & Emerald Coasts
–– Learn how young adults in Florida are helping restore the Apalachicola Bay oyster population while training for careers in sustainable aquaculture.
Part 2: July 26th: Pallet Partnership, LA Conservation Corps, Civicorps, San Jose Conservation Corps
–– Learn how three local Corps in California teamed up with the social impact company Pallet to build hundreds of tiny homes for people experiencing housing insecurity.
Part 3: August 16th: Austin Civilian Conservation Corps, American YouthWorks
–– Learn how American YouthWorks is working with local government to address land maintenance needs and provide job training in conservation skills to workers displaced during the pandemic.
Visit https://corpsnetwork.org/conference/project-of-the-year/ for more information on each of the Project of the Year Awardees.