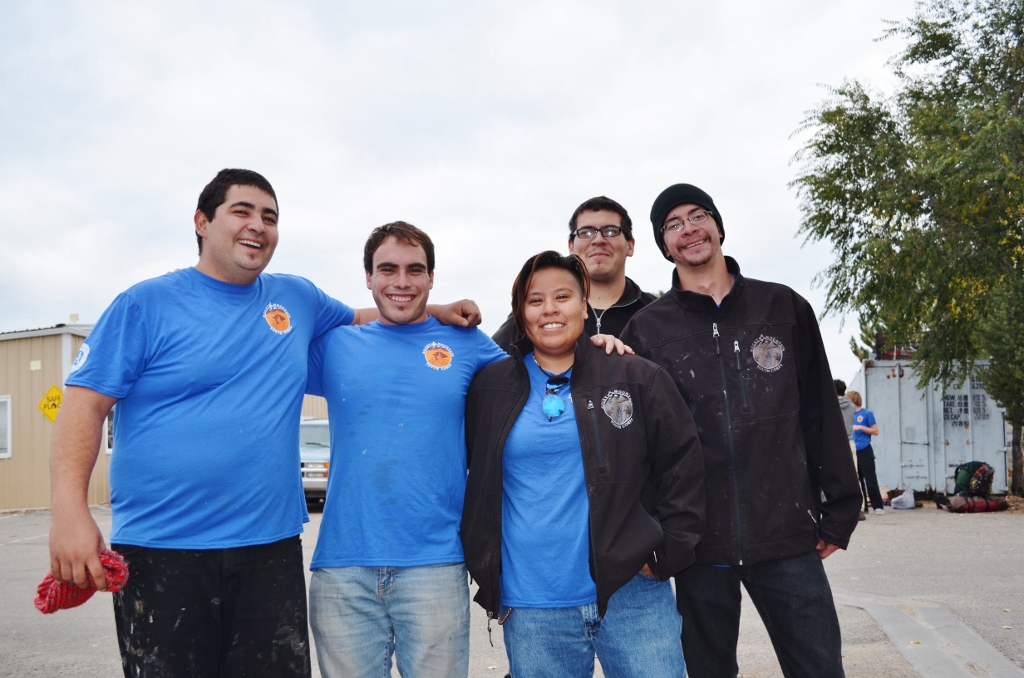 The following story showcases one of The Corps Network's 2015 Award Winners. Jasmine Romero will be recognized as a 2015 Corpsmember of the Year at The Corps Network National Conference in February. 
Jasmine Romero was born and raised on the Taos Pueblo in New Mexico. As a teenager, she moved with her mom to Albuquerque, where she graduated from high school and earned good grades. Next, she advanced to college where for about a year-and-a-half she worked toward a degree in engineering. But what came next would challenge Jasmine.
Starting with a heart attack suffered by her father back home on the Taos, Pueblo, a series of consequential events began to negatively impact Jasmine. Eventually she and her mom were forced to live out of their car. Jasmine turned to alcohol to cope with her problems, and soon it became yet another problem for her to overcome.
A little over a year later, Jasmine enrolled in Rocky Mountain Youth Corps. She had sought out counseling for alcohol abuse and heard about the program from her counselor. Jasmine says that, "At first I was hesitant about applying till I read their mission statement. The mission statement is what got me. One key phrase, 'A stepping-stone to new opportunities,' this simple statement meant that I had a chance to start over."
During her term, Jasmine learned the basic skills to weatherize homes to make them more energy efficient. She obtained certifications from Santa Fe Community College in retrofit installer, lead safe practices, OSHA 10, and also First Aid and CPR. She enjoyed the work so much that she applied to return for a second season as an Assistant Crew Supervisor for the Corps' energy efficiency program. The hard work and attention to detail that Jasmine provides when working make her well-respected among the Corps' staff and her peers. One staff member remarked that "I know that I can leave Jazz with a task list at any point during the day and come back knowing the crew has been productive."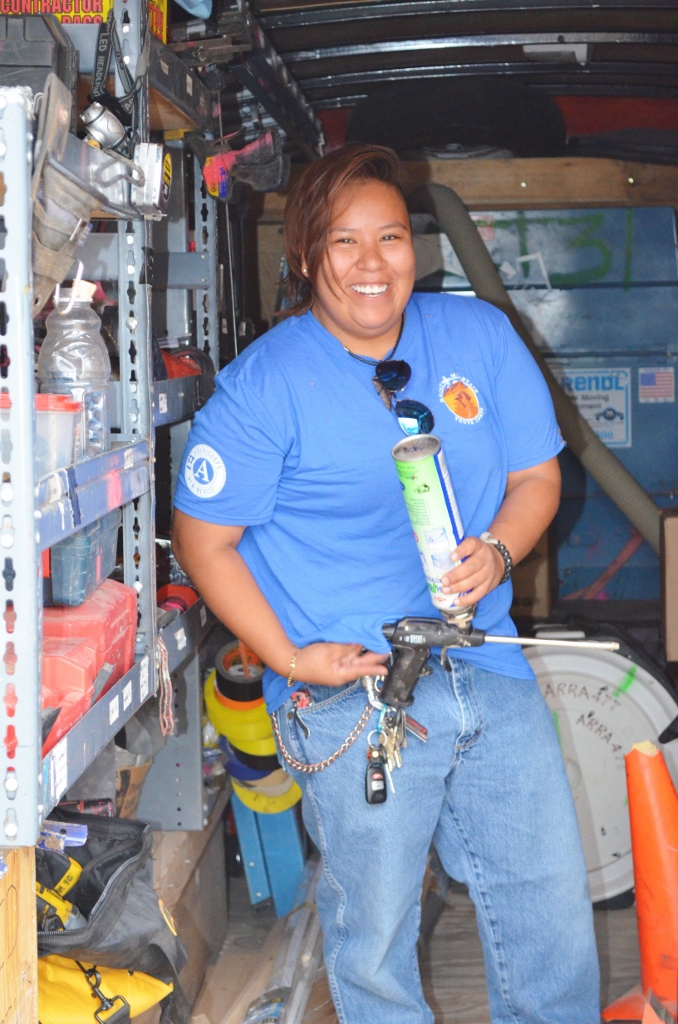 Many of the homeowners who have received weatherization services from Rocky Mountain Youth Corps are thankful, including a memorably appreciative elderly woman. Jasmine recalls that "she was unsure at first, having a bunch of kids in her house, but she watched us work as a team and could see the quality work we were doing and was crying out of gratitude by the time we left."
Jasmine is currently still serving in her second AmeriCorps term with the Corps. She hopes to continue advancing in the energy efficiency field and utilize the AmeriCorps Education Awards she has earned. The staff at the Corps think that, with additional certifications, she could very well become the first woman to serve as an official energy auditor / inspector in New Mexico—a compliment to how far Jasmine has come in developing her work skills. But she views things a little bit differently.
"I can go through and name all my certificates that I received. I can go through the trainings they have provided me and the education award that they have also presented to me. But this is not the important bits and pieces they have taught me. They have taught me how to manage myself as a person to make sure I have my priorities straight. They have taught me so much about life that I had no idea about. I have become 10 times a better person than I was before. They have taught me different types of communications, different types of personalities, and how to connect the dots between these two major characteristics of a person. I have learned how to better control my emotions whether it be at work or at home. They have helped mold me into the person I have always wanted to be."