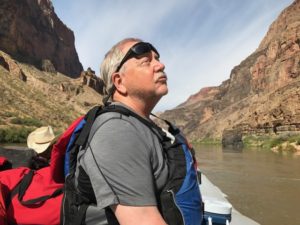 Destry Jarvis has spent the past 46 years working professionally in the parks, recreation, historic preservation, tourism, and youth service fields. He has served in senior positions for non-profit associations, for-profit corporations, the U.S. National Park Service, and as a consultant.
For the past sixteen years, Mr. Jarvis has conducted high-level consulting in youth service engagement on public lands; natural and cultural resources management; historic preservation; tourism and marketing policy; the management of units of the national park system; landscape planning at the local, state, federal and international levels; concessions assessments; agri- and eco-tourism; and appropriate development in public spaces.
For many years, Mr. Jarvis has been an important advisor to America's Service and Conservation Corps, providing invaluable guidance to the Public Land Service Corps community in particular. He has helped steer and grow the Corps movement through his steady and reliable counsel and deep knowledge of our country's resource management policies.
Prior to launching his consulting business, Mr. Jarvis' professional positions included: Executive Director, National Recreation & Park Association; Vice President, National Association of Service and Conservation Corps (now The Corps Network); Assistant Director, U.S. National Park Service; Senior Advisor to the Assistant Secretary, U.S. Department of the Interior; Executive Vice President, Student Conservation Association; and Vice President, National Parks Conservation Association. Mr. Jarvis is a former U.S. Army Captain, with service in Viet Nam. He is a graduate of the College of William and Mary, Class of 1969.
Mr. Jarvis currently serves as a Board Member of the Fort Monroe Authority and the Fort Monroe Foundation, NatureBridge, Global Parks, and the U.S. Commission for the International Council on Monuments and Sites.