We were so impressed with all of the Corpsmember of the Year nominations we received this year that we wanted to highlight all of the finalists! We will announce the winners later this month.
The winning Corpsmembers of the Year will be recognized at The Trail Ahead – The Corps Network's 2018 National Conference, taking place Feb. 11 – 14, 2018 in Washington, DC.
Learn more about the Corpsmember of the Year Award. 
Corpsmember stories are arranged in alphabetical order by Corps name. 
---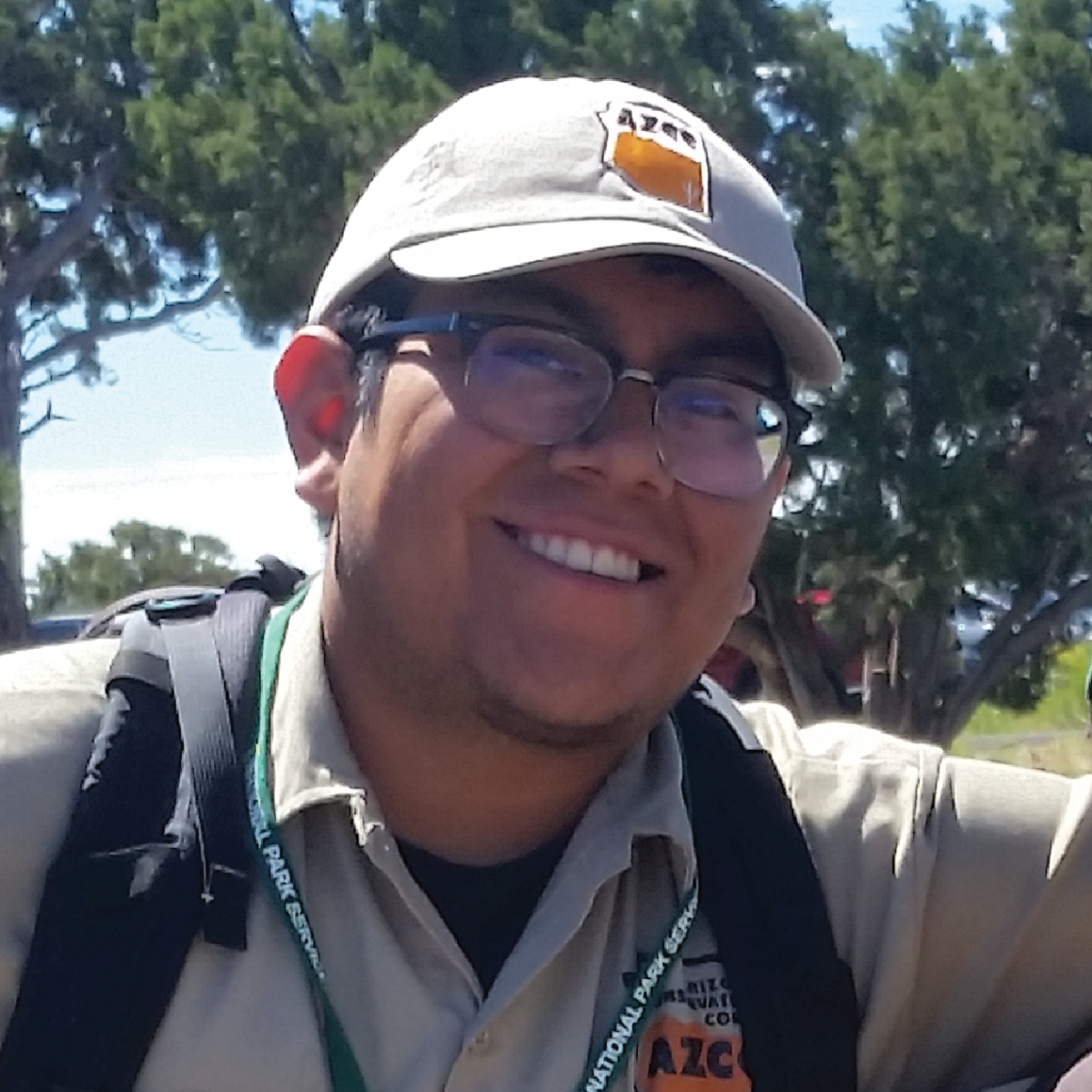 Arizona Conservation Corps
– Ancestral Lands Program
Lance Tubinaghtewa 
Prior to becoming a Corpsmember in 2015, Lance spent a lot time working odd jobs and going to school. Like many young adults, he was unsure of his future. Lance was trying to figure out what he was passionate about.
At AZCC, Lance not only found his passion, but excelled immensely. During his two terms with AZCC's local program, Lance participated in trail and construction crews, working his way up to Assistant Crew Leader. His role was significant in that he helped pilot Tribal programming in the Tonto National Forest (Phoenix).
Lance is currently completing his final AmeriCorps term as an intern with the National Park Service (NPS) at Grand Canyon National Park. He is instrumental in educating visitors and has responded to emergency situations. Among his peers and community, Lance is known for his trustworthiness and dependability. His wide range of skills and knowledge are essential to his role in interacting with park visitors. He continuously sheds light on traditional concepts and practices of his Hopi culture.
Lance embodies the spirit of "heal the land, heal the man." Feeling that his native culture and heritage face significant threats, he has become attentive to and eloquent about issues around Tribal lands. Through his service with the Ancestral Lands program, Lance now has a new-found appreciation and connection to his ancestors and has a deeper sense of self-worth.
After completing his term, Lance intends to use AmeriCorps Education Award to return to school. He will attend Glendale Community College in 2018 working towards a degree in Archaeology or Astronomy.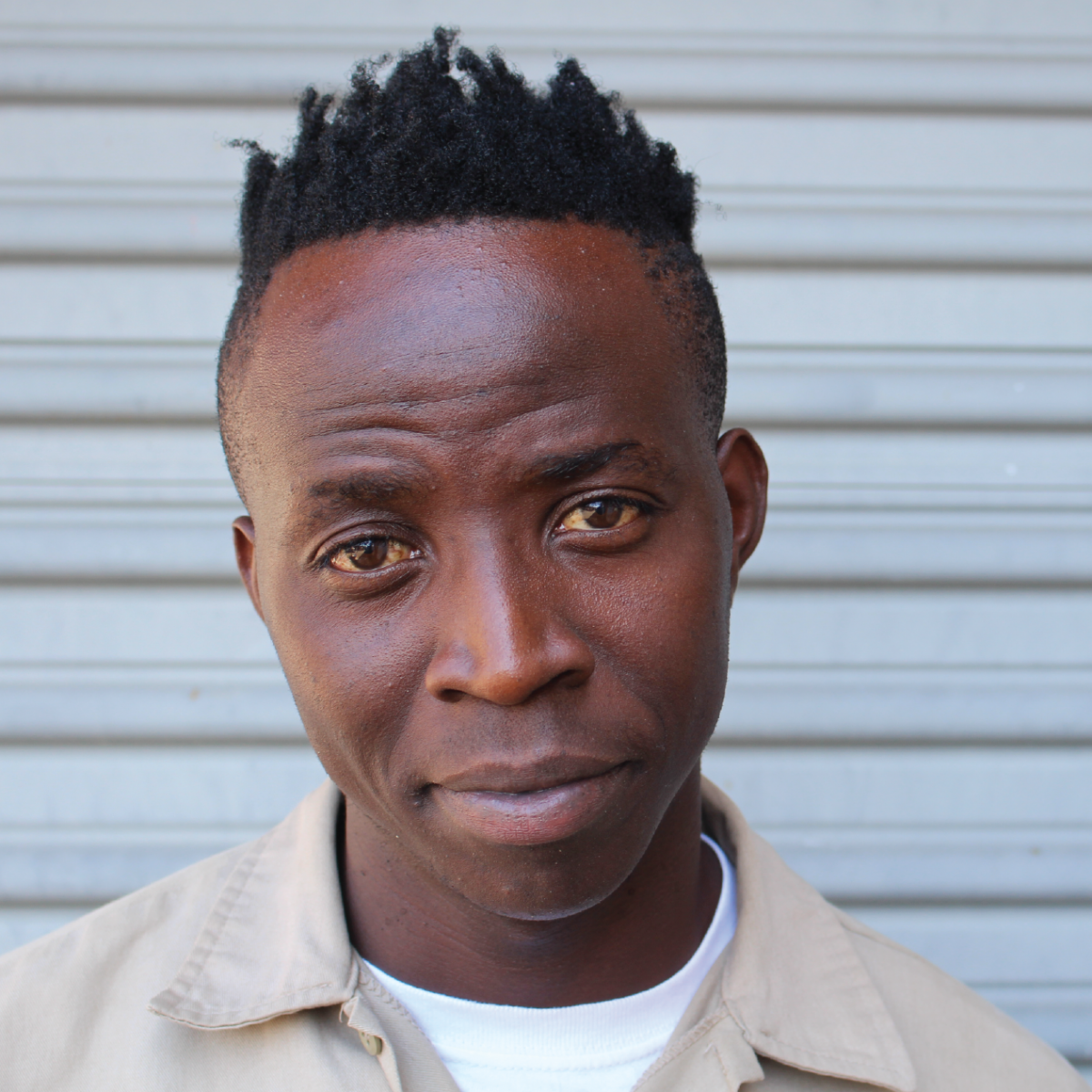 California Conservation Corps – San Diego Center
Innocent Nchimiye
When he was two years old, Innocent fled war in his native Congo. His family relocated to a refugee camp in Uganda. For the next eighteen years, he stayed at this camp with hopes of moving to the U.S. After a failed attempt in 2012, Innocent finally received approval to move to the U.S. four years later.
Joining the CCC was the perfect package for Innocent; he could earn his education and work. In December, he will graduate from high school. Innocent is known for his vast knowledge (he speaks fourteen languages!) and his leadership skills. Acting as an interpreter for the Center, he has enlisted fellow refugees from around the world to join CCC, where they too can expand their skills and earn their diploma. Innocent breaks down the barriers of cultural issues and explains the ways of American life. He is a force to be reckoned with in his community, spending numerous hours volunteering on his own time.
Currently, Innocent is assigned with his crew on a six-month "spike" to rebuild trails to make them more accessible. As the Acting Crew Leader, he assists his supervisor in basic trail construction oversite—setting high standards, ensuring the safety of his fellow Corpsmembers, and helping crew members to develop the skills needed to complete the tasks.
In the future, Innocent hopes to earn an EAP scholarship to aid in his lifelong goal of being a doctor. He plans to attend City College in San Diego before heading to medical school. He states, "I want to contribute to my community for its betterment and to help people in a meaningful way, so they are inspired to do the same for others." In Africa, he and his family helped in founding the COBUWAS (Congo, Burundi, Rwanda, Sudan) International Youth Organization to Transform Africa (CITOYA), which is dedicated to building peace and prosperity across Africa through education. He plans to continue this initiative with his American education.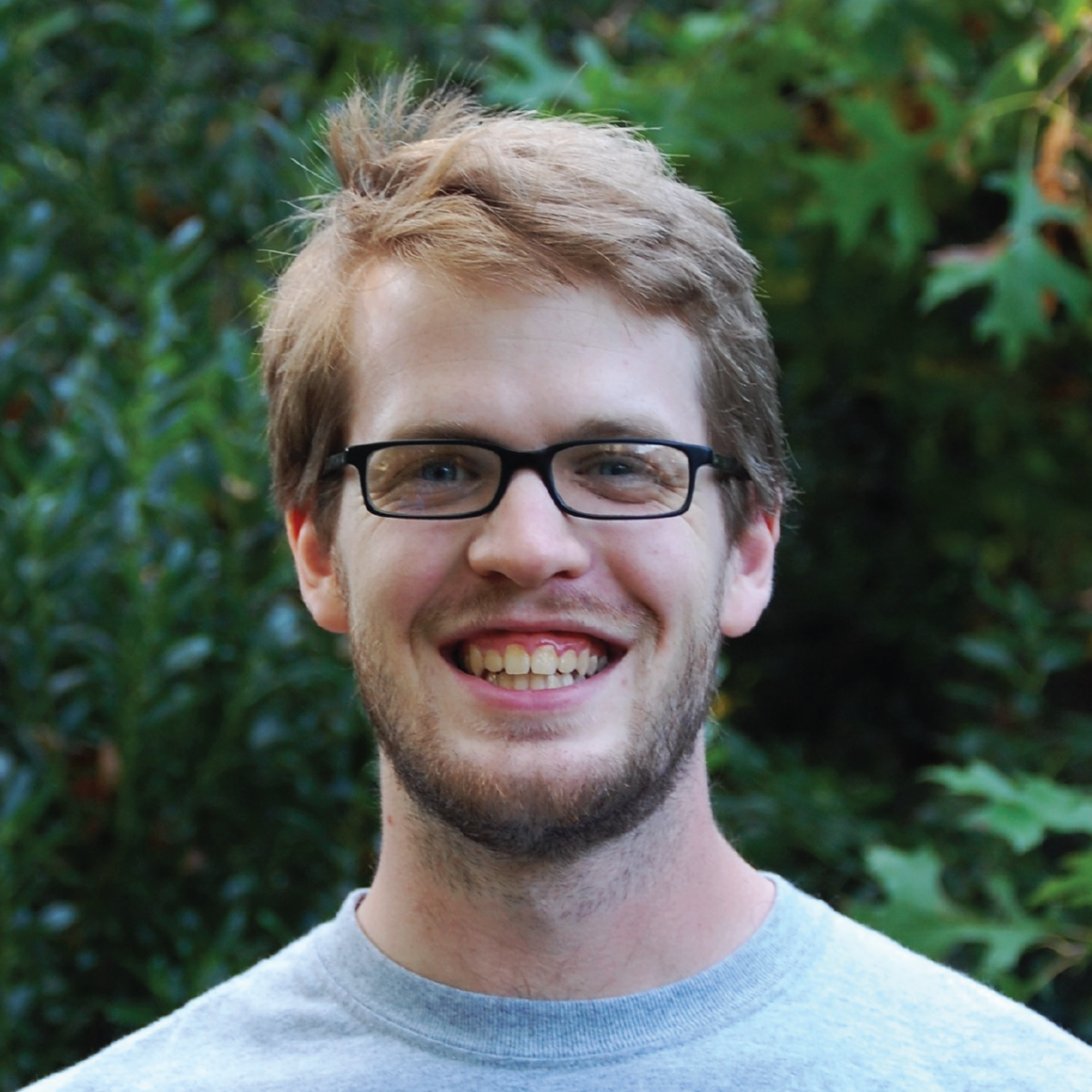 Civic Works
Kevin Antoszewski
"I've grown a lot throughout my AmeriCorps term. I've gained a greater understanding of Baltimore – both its strengths and its weaknesses. It's easy to pay attention to the news and think that everything happening in the city is bad. While there are problems with violence and poverty, it's a rewarding place to live and work."
As a native of Baltimore, Kevin Antoszewski has seen his city through ups and downs. Currently in his second AmeriCorps term, he is a key component in providing fellow Civic Works Corpsmembers training and support in arboriculture and gardening skills. In his work with the Baltimore Orchard Project (BOP), Kevin is responsible for teaching community members how to plant and maintain trees, harvest fruit, and share food with their neighbors. With this work, Kevin has given back to his community by helping other volunteers gain new skills and learn the positive impacts of food forests. Kevin has helped bring many innovations to BOP, including starting the propagation of plants in the nursery, improving the BOP website, helping train and educate more than 400 volunteers, and designing the Movable Orchard Project, a fruit tree planter box for Adopt-A-Lot locations.
Kevin's largest contribution to BOP will be designing and prototyping Movable Orchards. The Movable Orchards will allow Civic Works to provide planter containers with fruit trees to people who don't have the proper soil for planting trees in the ground. Although this work has faced resistance in some areas, Kevin continues to be a champion and advocate for healthier communities.
Currently, Kevin is finishing his Graduate Degree in Geography at Towson University with the help of his AmeriCorps Education Award. He considers his term at Civic Works a time of growth. He wants to continue to help communities create something they can be proud of and call their own. After his term is complete, Kevin is considering PhD programs or teaching World History or Geography in local high schools. He ultimately wants to bring green solutions to poverty stricken communities.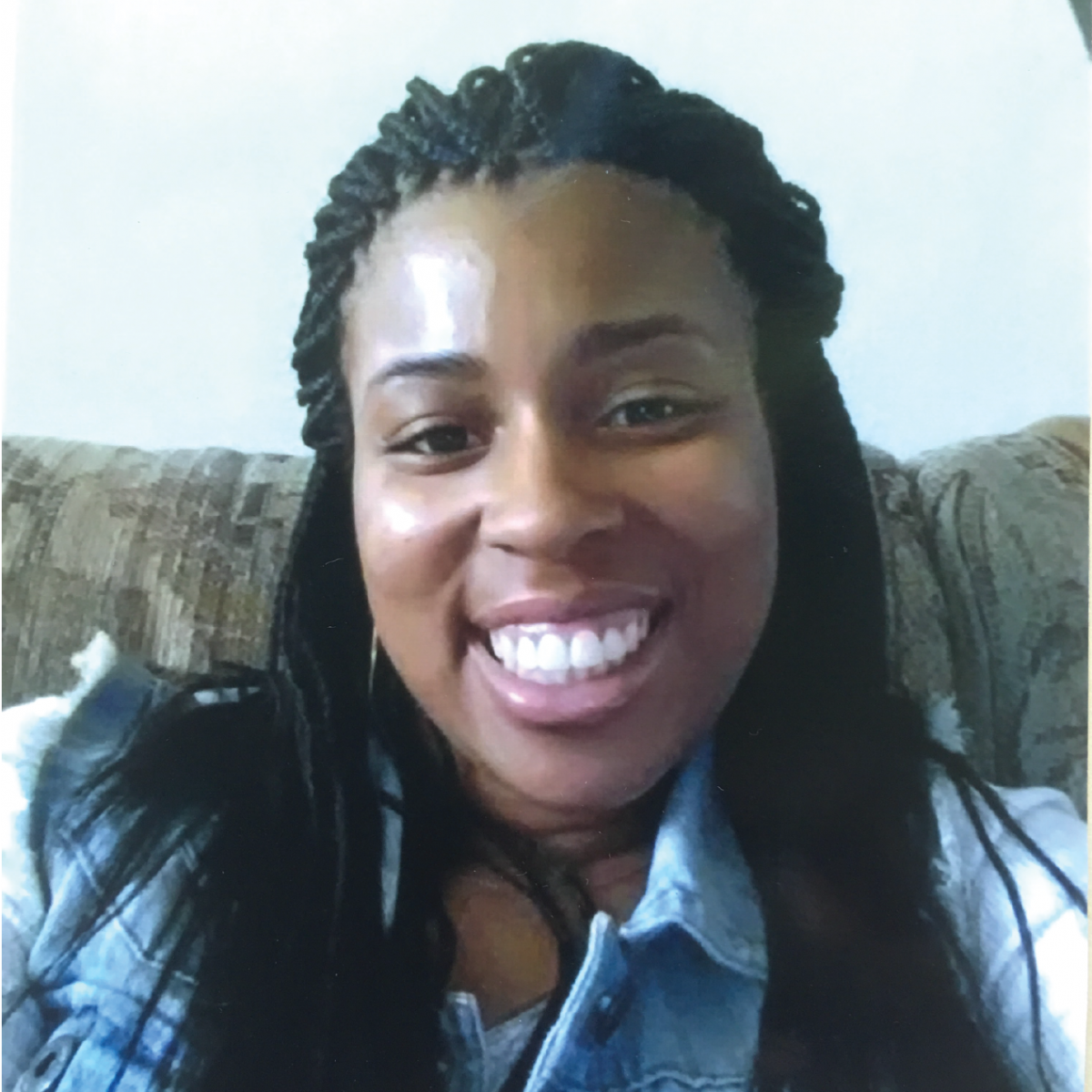 Civicorps
Kiara Alexis
Kiara Alexis has made tremendous strides at Civicorps. She came to the program with her high school diploma, but was in search of financially secure employment. At the time, she wasn't having any luck finding a job or stable housing. Upon entering the Corps, Kiara joined the Recycling Team, a position she held for two and a half years. She was trained on the forklift and received her Commercial Driver's License Permit. Kiara exited the program to have her second child, but later returned to Civicorps to finish what she had started. She now serves as Civicorps' Lead Recycling Driver.
Juggling a family and a career can be difficult, but Kiara has found a way to successfully navigate each job. In a male-dominated industry, Kiara demonstrates to women and girls that no job or career is gender-specific. She impresses people with her skills and, through her actions, encourages others to do whatever they set their minds to, no matter what barriers society may place in front of them. Even so, Kiara admits she wasn't sure if she'd fit in or she would be to handle this job, but she faced this feeling head on and ultimately succeeded far beyond her imagination.
Kiara's hard work continues to pay off. She recently entered the Teamster Apprenticeship Program through the Corps' partnership with Waste Management. Once the program is complete, Kiara will have a permanent Teamster position starting at $70,000! Kiara is truly the definition of perseverance – the goals she set out to accomplish have all come to fruition. Not only will she be financially stable, she will be able to give back to her community – both dreams she made come true.
Kiara credits Civicorps for her personal growth. She states, "I've been encouraged to keep on being me." She has taken this encouragement and given it to others in her community. One day she hopes to transform this positive impact into creating positive spaces for children: a community center where they can spend time, play games, and feel loved. She also plans to publish her series of children's books based on her own children. She plans to use her AmeriCorps Education Award to take English classes at Merritt Community College in Oakland, CA.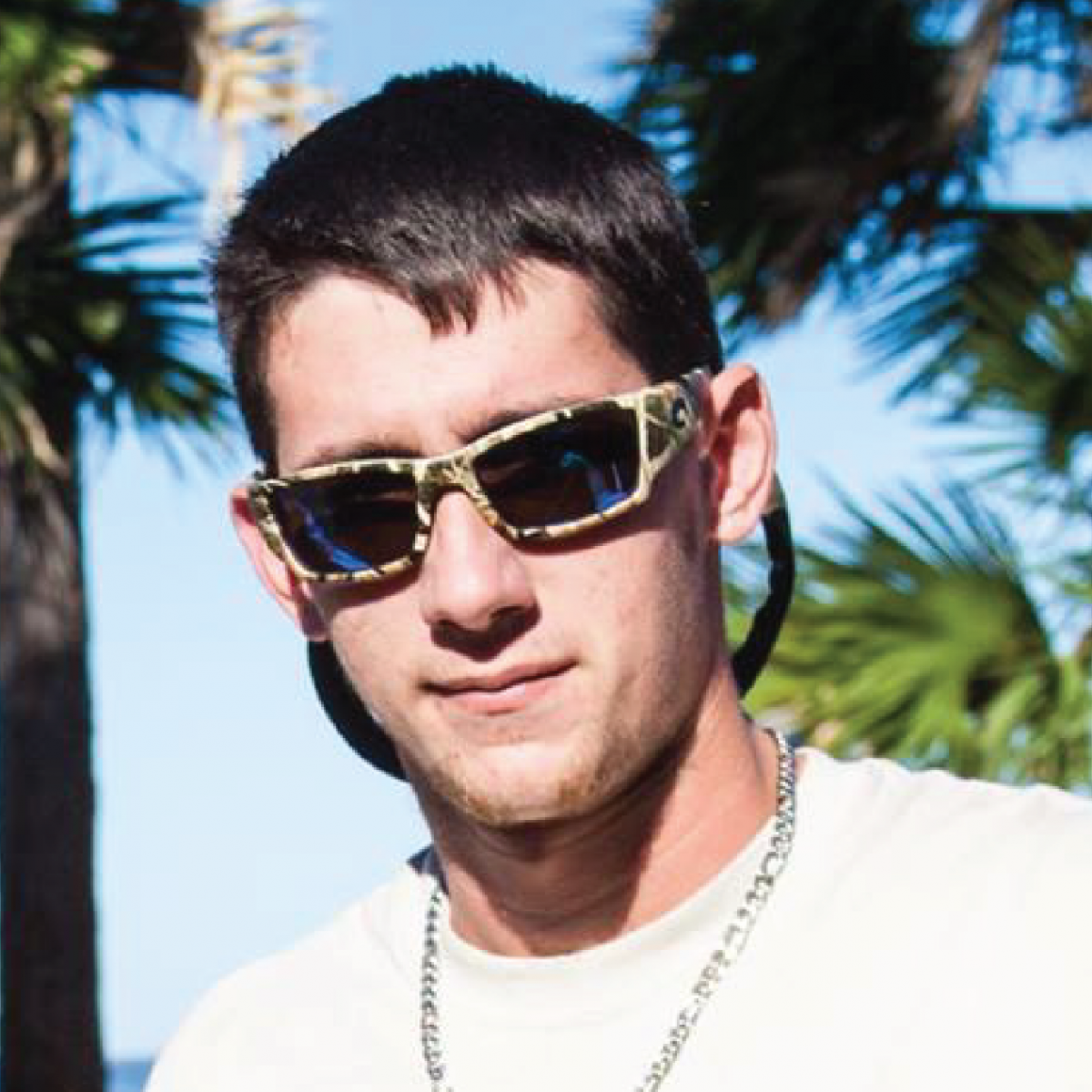 Conservation Corps of the Forgotten Coast 
Holden Foley
Holden Foley has been a huge asset to Conservation Corps of the Forgotten Coast (CCFC). Prior to joining the Corps, however, he ran into some trouble with the law which resulted in jail time. While on probation, Holden found odd jobs working in construction, but he didn't feel fulfilled. He states, "I just finally got tired of working seven days a week and getting nowhere. I made good money. I just wanted something more. I wanted my life to have more of a meaning. So I joined the Corps and I am giving back all I can to my community."
Since CCFC's inception in 2015, Holden has completely turned his life around. To date, he has led over 50 conservation and construction projects as Crew Leader with CCFC. In CCFC's first cohort, his knowledge of construction enabled the Corps to engage in projects with the City of Apalachicola's Affordable Housing Program. 
Holden's leadership and work ethic have proven to be pivotal to CCFC. In two short years Holden earned his position as Field Manager. Holden continues to maintain and build upon his conservation trainings with goals to attain his Wildland Fighfighter Incident Qualification Card and C Sawyer U.S. Forest Service Chainsaw Certification. He is certified to apply herbicides for the State of Florida and has completed the Waders in the Water aquatic restoration certification by Trout Headwaters Inc. He also has certifications in CPR/First Aid.
Holden is currently finishing his Certified Building Contractor's License – with the hopes to continue building affordable housing in his community. He also serves with the Emergency Operations Center as a leader for local Community Emergency Response Teams, and will soon be certified as a FEMA CERT Program Trainer.
As for the future, Holden intends to stay with the Corps for as long as he is needed. He plans to use his education award to attain a degree in Architecture and Design to continue his passion of building affordable housing.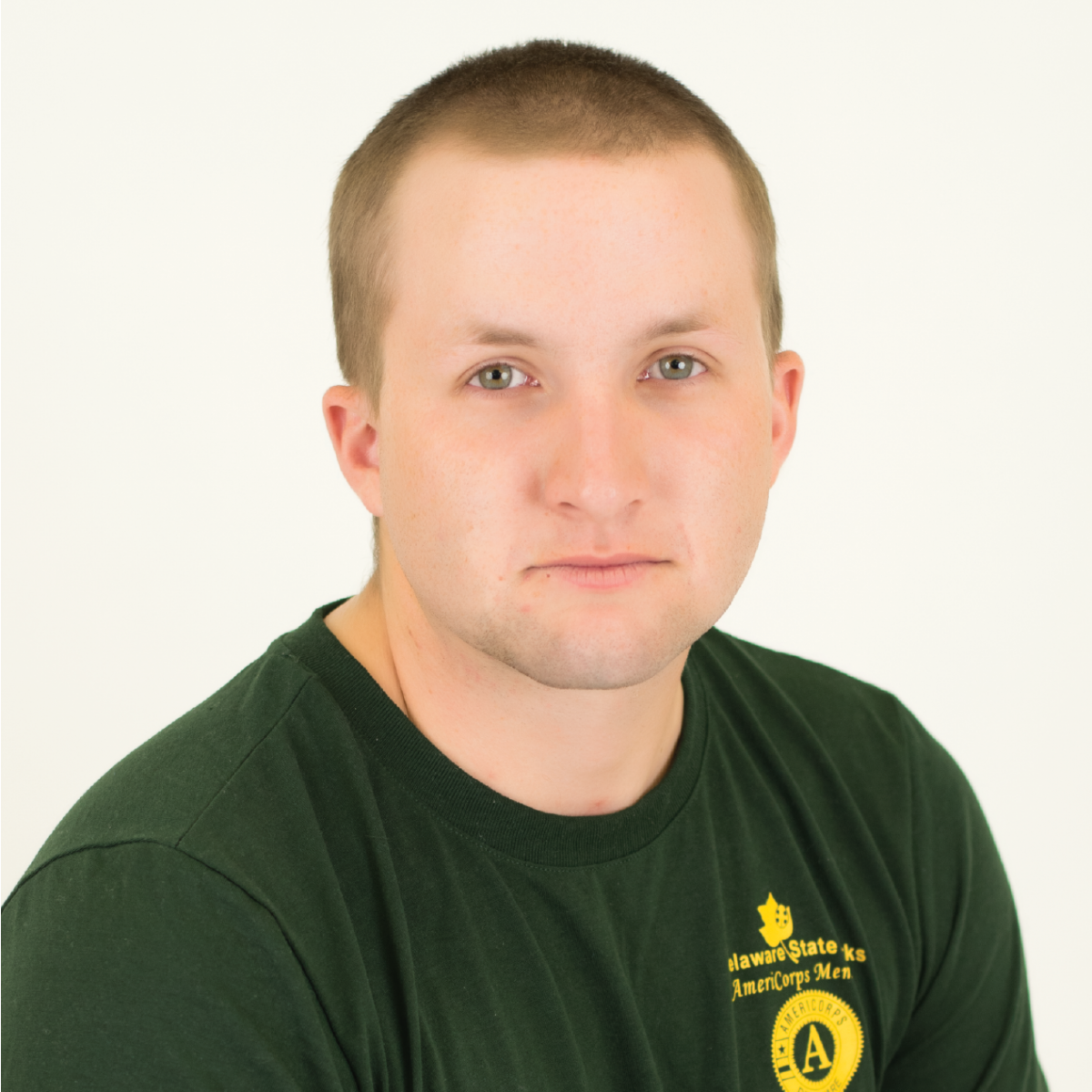 Delaware State Parks Veterans Conservation Corps
Earl Bowman
Earl Bowman joined the Delaware State Parks Veterans Conservation Corps (an AmeriCorps program) with some apprehension. He had recently served a term with the Delaware Air National Guard and was working for an ambulance company.
Earl has always had a heart for serving his community. He has been an active member of the local volunteer fire company since he was 13.
Earl has also always been passionate about the outdoors. When, after leaving the Guard, he found himself unsure of his next steps, Earl followed his interests – and the advice of his mother – and decided to join the Corps.
Earl quickly acclimated to the program. He became the team's chainsaw expert! He was always willing to help his peers with their skills, always patiently explaining and helping them with technique. Earl took advantage of every training that was offered, eventually earning his wildland firefighting Red Card. About midway through the year, he was clearly becoming a leader.
Earl stepped up and helped take responsibility for the team's transportation. He quickly became the Team Leaders "right hand person" and began to provide supervision in the absence of the Team Leader.
Earl grew both personally and professionally during the year. He was somewhat quiet and shy at the beginning of the term, but, as the weeks went by, his self-confidence grew, he began to take on more responsibilities, and he became a friend and mentor to his peers.
Earl was recognized by the program as the Member of the Year. Towards the end of the program, management expressed interest in employing him. Given the commitment he made to the Corps, he waited until the end of the program to accept a job offer. He is now employed with Delaware State Parks on the Trail Crew. He is an advocate for the Veterans Corps program and AmeriCorps and is always looking to engage the current team in projects.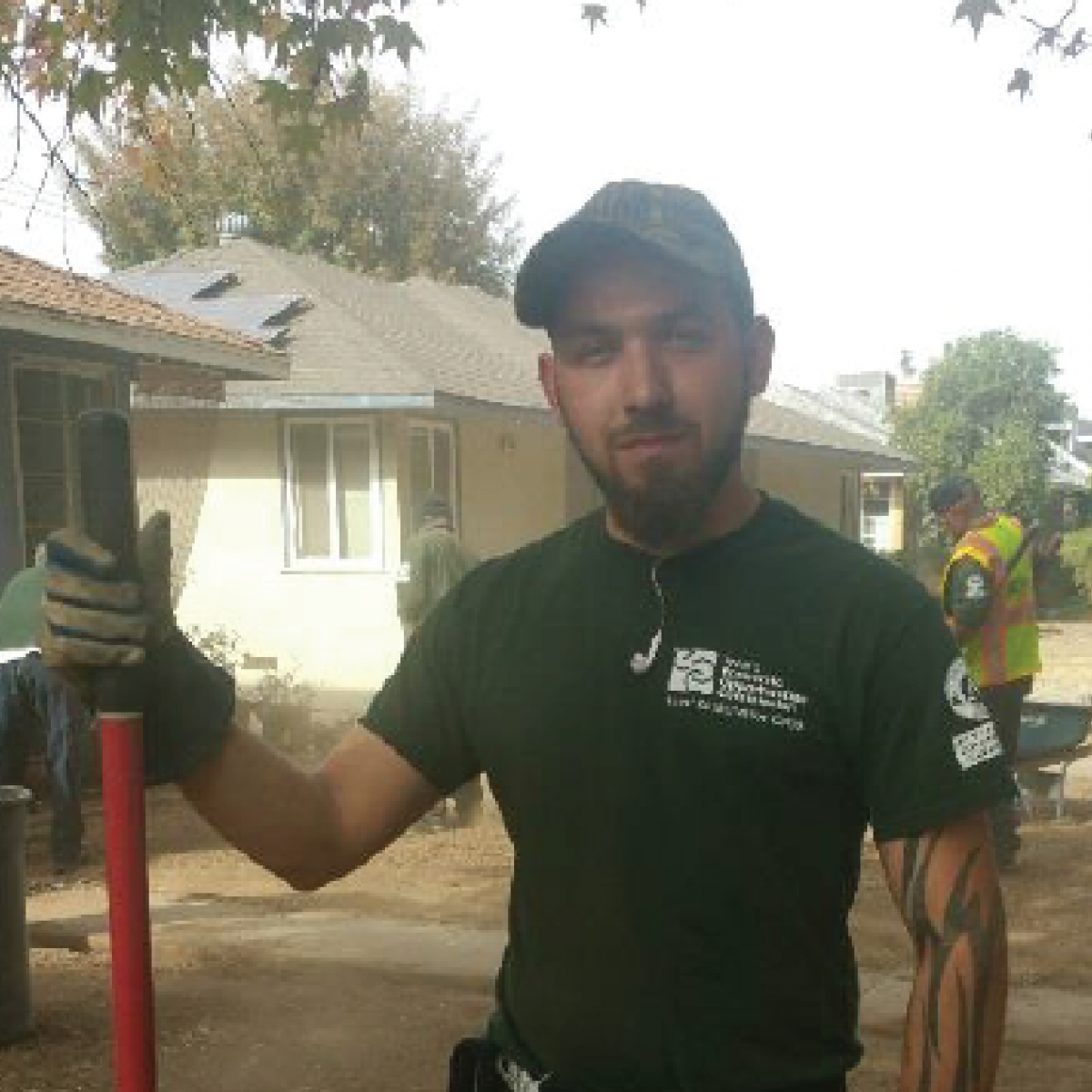 Fresno EOC Local Conservation Corps
Joseph Reyna
Joseph Reyna's message is, "Get involved, do something positive, make a difference!" Recently hired as a Crew Leader with Fresno EOC Local Conservation Corps (LCC), Joseph has completely turned his life around.
Prior to joining LCC, Joseph was wasting his life. He states, "I was living with my mom, drinking a lot and very depressed because I couldn't visit my son." At this point, he was unsure what he would do with his life. Joseph never attended high school and he thought his chance to attain a diploma and have a stable future was gone. During this time, he obtained custody of his son. His son was in foster care due to his mother's drug use. This was a wakeup call: Joseph needed to become stable to support his family. With the help of a family member, he was led to LCC; a place where he could find a job, learn new skills, and earn his diploma.
Joseph has exceeded his own expectations. He has received training in five programs, completed his high school diploma, earned four AmeriCorps awards, successfully completed his first semester at Fresno Community College, and is now working towards his welding certification. He has also received numerous awards and certifications including: Grey Lift Forklift Certification, OSHA Water Hazards Certification, and LCC Corpsmember of the Quarter Award.
Joseph's LCC building trades teacher, Brian Nelson, noted "Joseph is highly motivated and skilled in the building trades. He was a dedicated student who always went above and beyond in the classroom and lab." Never one to brag, Joseph's quiet demeanor and respect for his job transformed him into the leader he is today. His high skill level in landscaping/construction and his attention to detail helps get jobs done. In the future, he wants to mentor and teach Corpsmembers.
Joseph's personal growth has transformed him into dedicated father, husband, Corpsmember, crew leader, student, community leader, and amazing artist. He credits LCC for saving his life and helping prove those wrong who told him it was too late to turn his life around.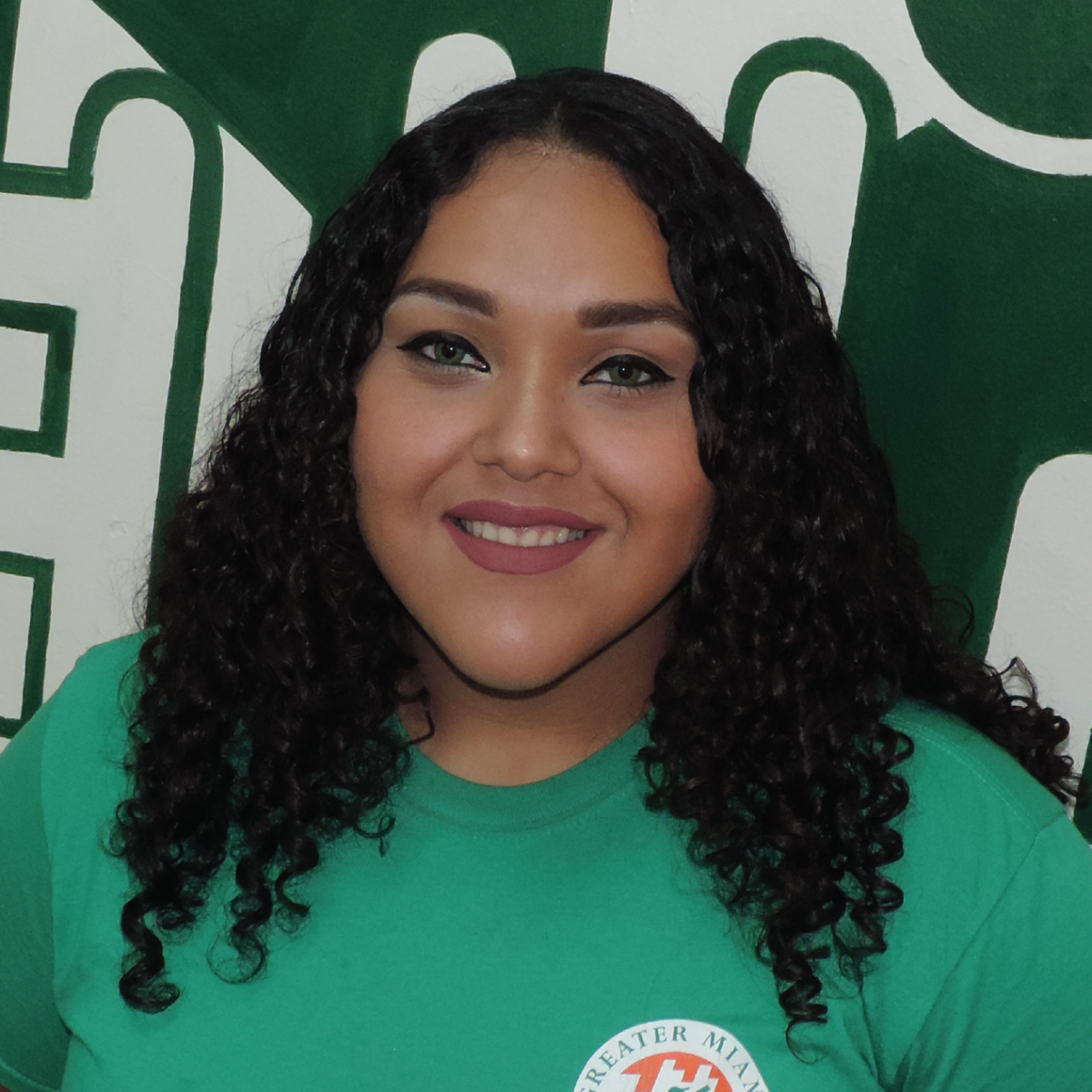 Greater Miami Service Corps
Esperanzita Castillo 
Esperanzita Castillo experienced a grueling childhood. Due to her mother's disability, she dropped out of school in the sixth grade to support her household.
In 2016, Esperanzita and her brother joined Greater Miami Service Corps (GMSC) YouthBuild program to attain a high school diploma and gain job skills. In the beginning, Esperanzita was shy and wasn't sure she'd fit in. Over the years, she has developed tremendously. Finding her voice and the confidence to speak publicly and advocate for young people, she attends the Miami-Dade County Board of Commissioners meetings to educate leaders on the need for opportunities for young people in the community. In 2017, she was recognized by the Mayor of Miami-Dade County as part of the Mayor's Day of Service. Esperanzita understands the importance of giving back and community service.
Recently, Esperanzita has received her high school diploma through Penn Foster with a specialty in Veterinary Assistance. She has also earned many certifications including: Occupational Safety and Health Administration (OSHA) ten-hour certification and CPR/First Aid Credential.  She is currently in the process of completing the National Center for Construction and Education Research (NCCER) credential.
At GMSC Esperanzita is a peer leader/Team Captain. Her commitment to community is unparalleled. She is an animal rescue volunteer, has aided in Hurricane Irma relief, and is a member of Opportunity Youth United – she is involved with these activities while also working part time. She regards GMSC as more of a family than a job. Without the Corps, she wouldn't have been exposed to different people and places in her community. She states, "The program has broadened my horizon and made me more optimistic to a positive future."
Her goal is to enroll in Miami-Dade College in January, eventually becoming a police officer or veterinary assistant. She plans to continue working with GMSC and remain an advocate for Opportunity Youth United.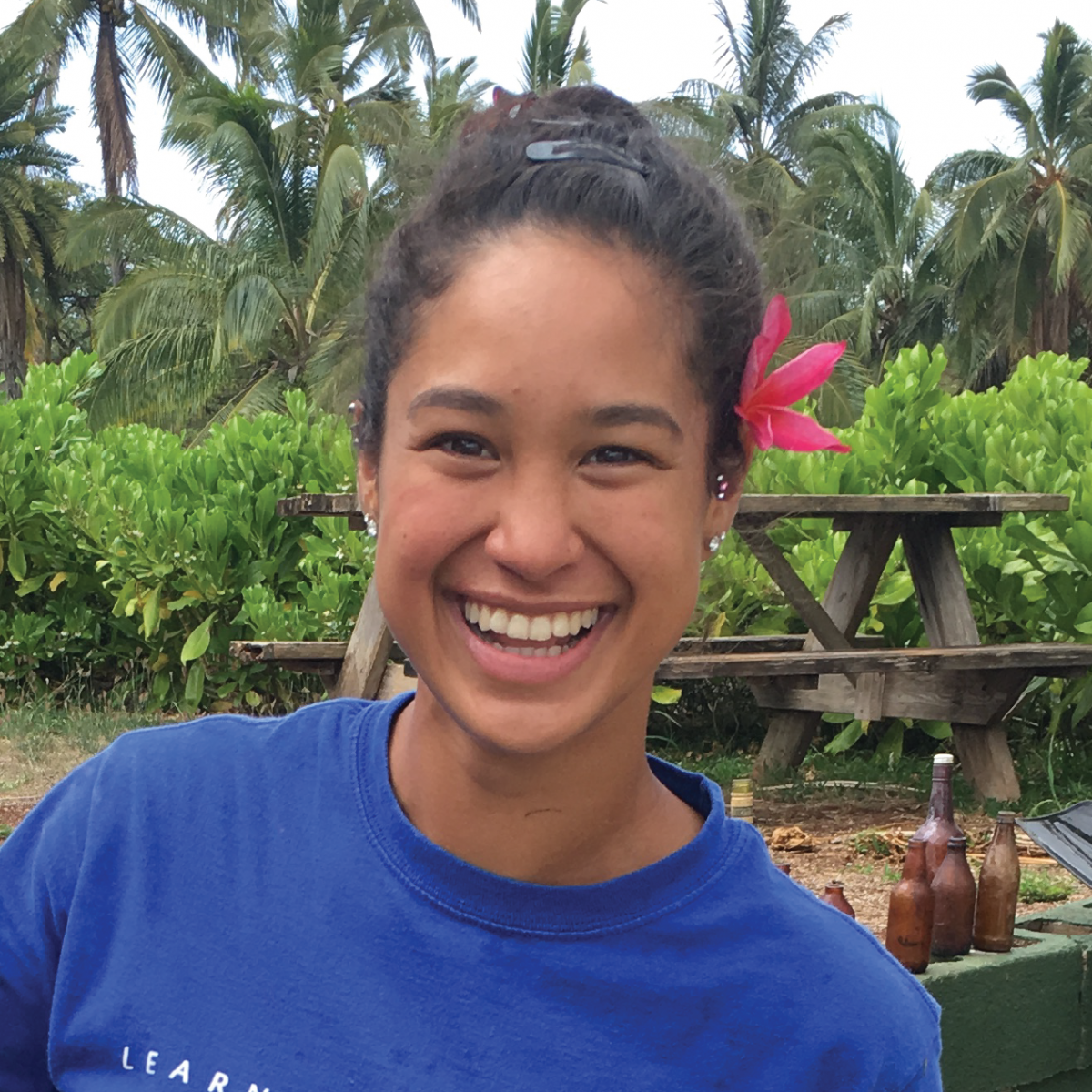 Kupu
Aulani Herrod
As a child, Aulani Herrod loved to explore the Molokai wilderness with her family – she was raised with the value of Malama 'aina (caring for the land). Since joining Kupu's AmeriCorps program in 2012, Aulani has explored Hawaii and landed her dream job as part of the next generation of stewards in Hawaii.
Her time as a Corpsmember has afforded Aulani many opportunities. She has gained field skills and learned many of the challenges of being a conservationist in Hawaii's remote archipelago through volunteering on coastal habitat restoration and native bird research projects for six months.
Aulani's Corps experience inspired her decision to seek a dual degree in Environmental Studies and Hawaiian Studies at the University of Hawaii. After graduating, Aulani put her education into practice when serving as a Corpsmember at Malama Loko Ea, an ancient Hawaiian fishpond situated in her hometown. Through her service, she learned traditional practices that once supported a thriving sustainable indigenous food system, and taught others these practices and life skills, along with cultural pride and appreciation. This past summer, things came full circle when she became Team Leader on Molokai. She led and mentored a team of six 17-20-year-olds on conservation and cultural restoration sites.
Aulani's final Corps experience resulted in her securing a full-time staff position with Molokai's Land Trust (MLT), where she once served as a Corpsmember. She now leads MLT's plant nursery and small field crew. She is currently leading an effort to plant 17,000 native plants and clear 10 acres of invasives by June 2018. She states, "For me, it was my dream to have a 'job' where I could do what I love, which is working on the ʻāina (land) and gaining/sharing cultural and scientific knowledge. I write "job" because to me, aloha ʻāina (love for the land) isn't a job. Its life."
Aulani has built a lifestyle of non-stop service and leadership. Her love and connection to the outdoors shows through her work. She continues to volunteer perpetuating sustainable, culturally significant methods of food cultivation. In the future, Aulani wants to become a program director in the conservation field or teach at a Hawaiian immersion school. Whichever path she chooses, she plans to promote health, wellness, and connection with our surroundings through aloha ʻāina (love for the land).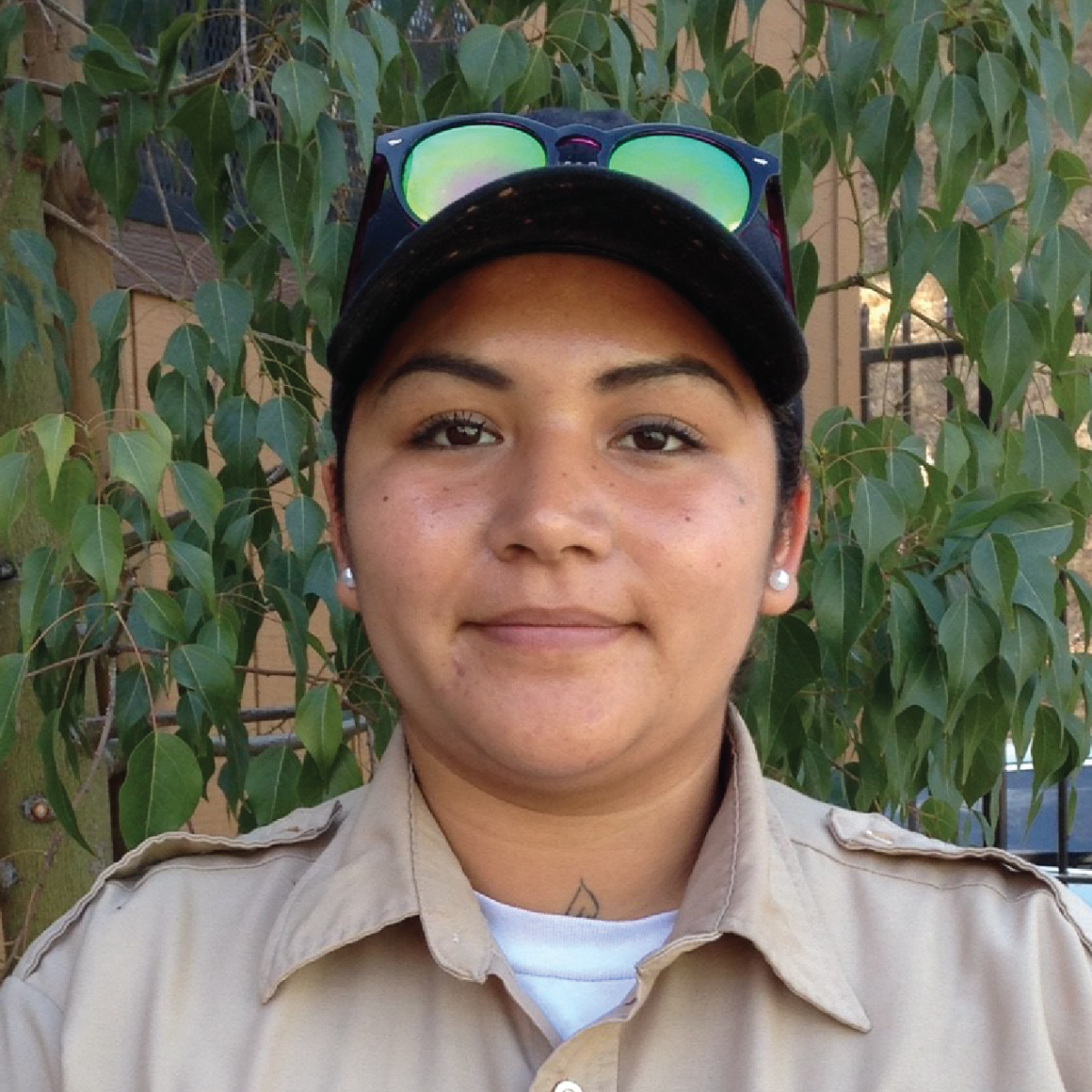 Los Angeles Conservation Corps
Wendi Alonso
Although Wendi Alonso had no conservation experience, joining Los Angeles Conservation Corps (LACC) was a chance to turn her life around. Prior to joining LACC, Wendi was a cook. Looking for a career with growth opportunities, she jumped at the opportunity for a second chance.
Her Corps experience has pushed Wendi out of her comfort zone. She explains, "I used to be afraid to speak publicly, but now I feel confident in my speaking abilities." As a self-proclaimed "stranger to the outdoors," Wendi's experience at LACC has caused her to embrace all the things nature and the Corps offers. She has participated in the tree planting, weed abatement, and trail restoration crews. She also excelled in LACC's Intel Future Skills Program, in which she learned 3D printing, laser cutting, and how to operate a drone. Additionally, Wendi graduated from LACC's Brownfields Job Training Program, where she she earned the following valuable professional certifications: HAZWOPER, Lead, Mold, OSHA 10, and Asbestos.
Wendi's leadership skills are valuable to LACC. She takes the time to teach and guide her fellow Corpsmembers in a positive and constructive manner.
Today, Wendi is President of the Leadership Council at LACC's east Los Angeles site and works as a specialist on the LAUSD Energy Auditing Team. Her future plans include enrolling in a community college to earn an associate of arts degree and EMT certification. She then hopes to obtain a bachelor of science degree in environmental science to pursue her dream of becoming a Supply Unit Leader for the Forest Service. Once she completes her education and secures a job, Wendi hopes to return to LACC to mentor other young adults. As she says, "I want to open doors for Corpsmembers and help them achieve their goals."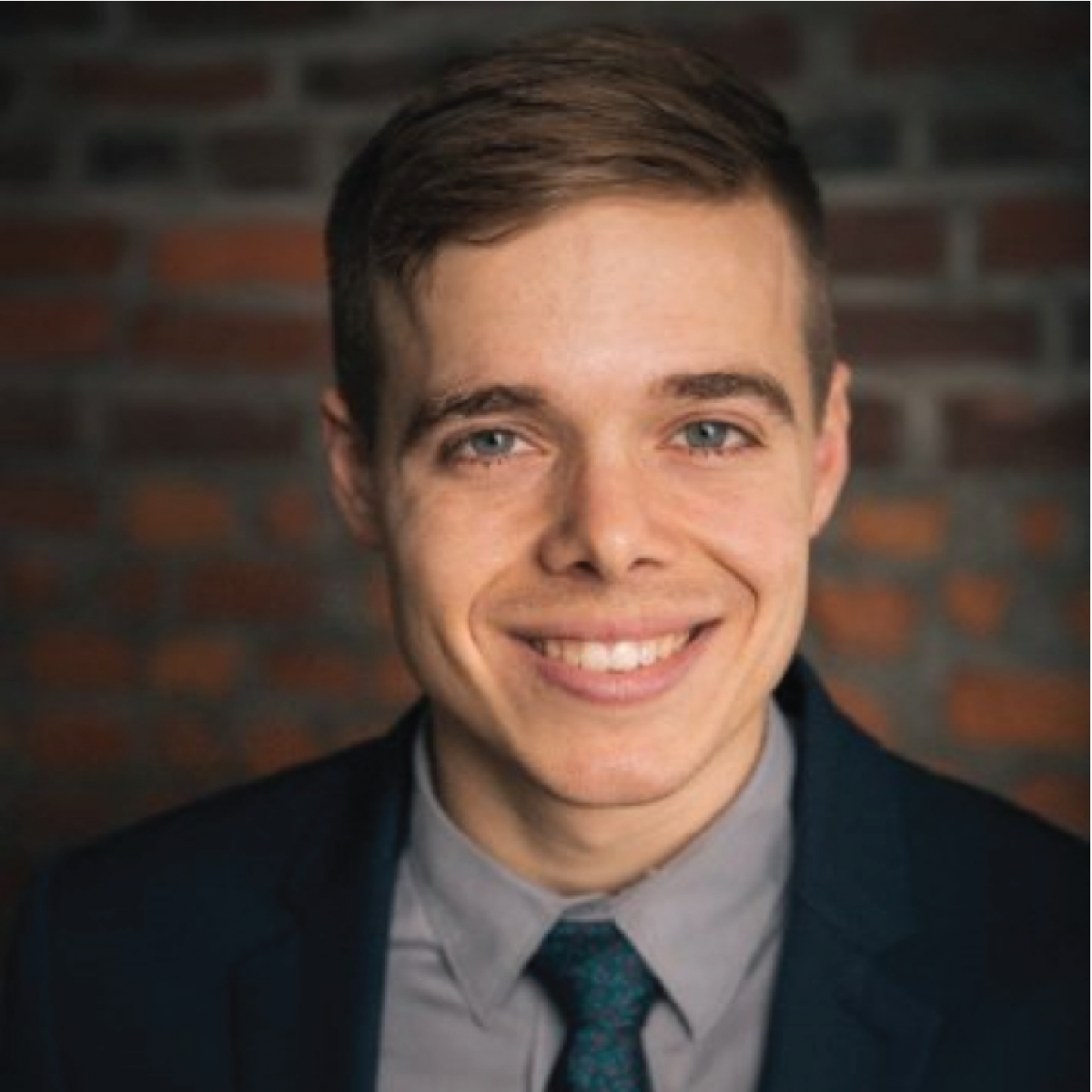 Rocky Mountain Conservancy
Lucas McClish
Lucas McClish began his service career at Rocky Mountain Youth Corps (RMYC) as a crew member. With this experience, he joined Rocky Mountain Conservancy this past May as a crew leader. Although his skills from the Youth Corps were valuable, serving with a new Corps had its challenges – he had to learn the Conservancy's culture, expectations, and policies. Essentially, he was the odd man out in that all the other crew leaders had experience with the organization.
Lucas did not let these setbacks deter him. This past season, he led the most successful crew in the Corps. Lucas' crew maintained 47.8 miles to USFS standard, cleared 141 trees from trail, built 33 feet of rock walls to retain trail tread, established three stream crossings, constructed 42 feet of turnpikes, and helped install 46 bear bins at a USFS campground. He also helped his crew develop their camping skills, fostered their comfort living outdoors, and provided new recreational opportunities for them.
Prior to joining the Conservancy, Lucas graduated from The Ohio State University with a degree in environmental science. Like many graduates, he didn't know what he wanted to do with his life. Juggling various jobs, Lucas yearned to pursue his outdoor passion and put his degree to use. He states, "I felt a great loss of identity having both my status as a student and an outdoor recreationist taken away. At that time, I had come to terms with letting my joy for the outdoors and environmental career ambitions take a back seat. I decided that I simply needed to survive, pay rent, and pay back my loans."
Lucas' experience with the Conservancy has been restorative and encouraging. Working with the Conservancy, gave him time to step back and self-reflect and realize what was most important. He admits he has failed as a leader, but he never gave up. His determination to see things through despite obstacles proves his potential.
In the immediate future, Lucas is heading to Uganda with The Reckoning, a faith-based nonprofit focused on the development of coffee. Upon his return to the states, Lucas will begin a seasonal tech job managing stormwater for construction projects with Clear Creek Systems, Inc.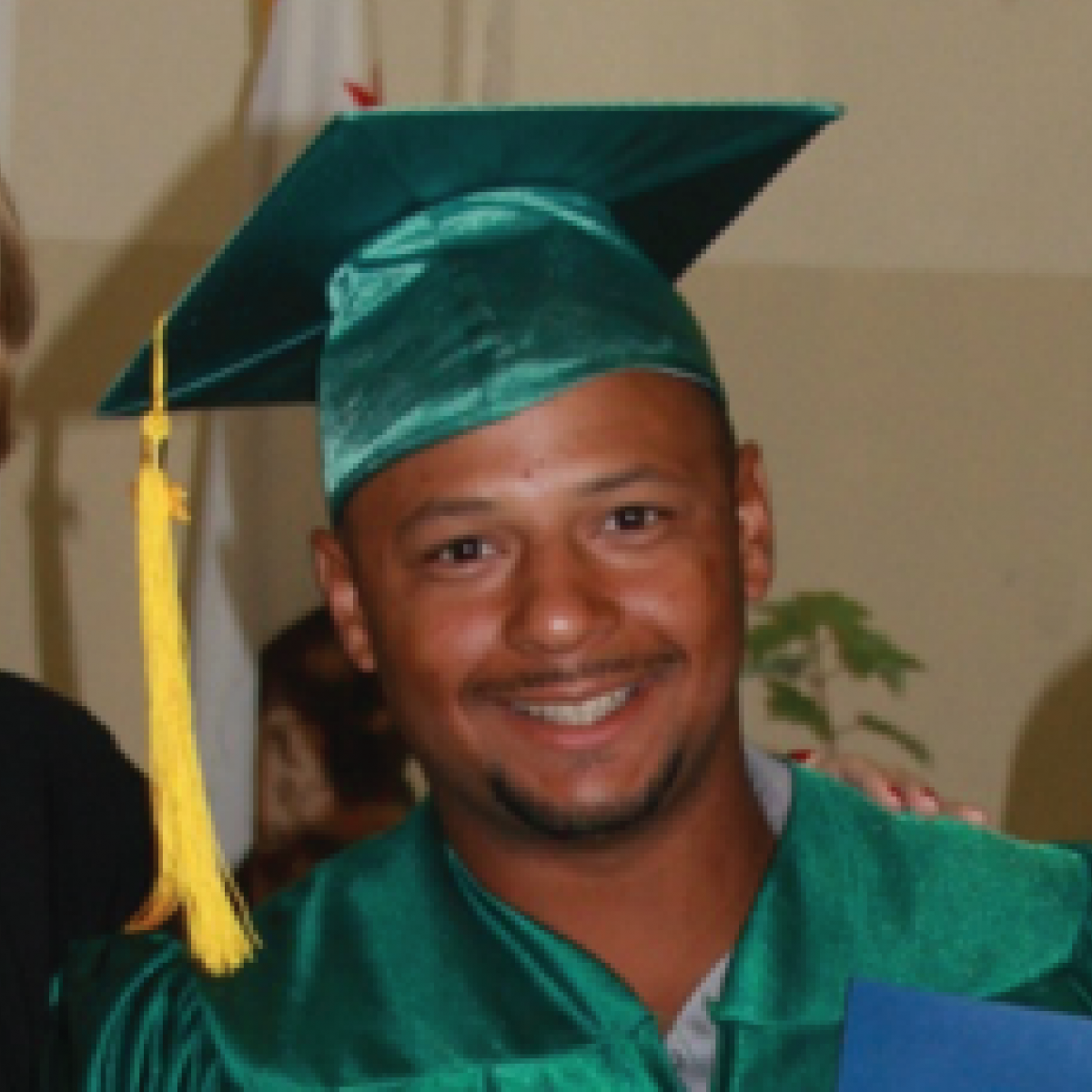 Sacramento Regional Conservation Corps
Robert Davenport
Throughout Sacramento Regional Conservation Corps (SRCC), Robert Davenport is known for saying, "Since I came here to become a different person, every day I must leave different than I was when I arrived." 
Prior to joining the Corps, Robert endured a tough upbringing. He struggled in school, eventually dropping out at a young age. In search of career opportunities and a change of pace, Robert joined SRCC for his first term in 2013.
Among his peers, Robert is known for his commanding leadership and willingness to help others. His compassion and empathy for others shines through his work and interaction with fellow Corpsmembers. Many people refer to him by his nickname, "Brotherman," because he is always ready and willing to help other Corpsmembers and staff, just like a big brother.
During his time as a Corpsmember, Robert earned his high school diploma, learned many skills, and earned numerous awards and certifications including: First Aid/CPR, Safety Specialist, Tool Sawyer, American River Naturalist, and Cone/Flaggers/Highway Construction. Robert also served as the President of the SRCC YouthBuild Leadership Council and was a member of the California YouthBuild Alumni Council.
"My time at the SRCC helped me to better understand how the world works and gain the skills and tools necessary to participate fully in a successful life experience," said Robert. "The SRCC has helped me understand how to put my best foot forward and learn what I can do in life."
Since completing his final term in 2017, Robert now works for Teichert Construction as a Union Laborer.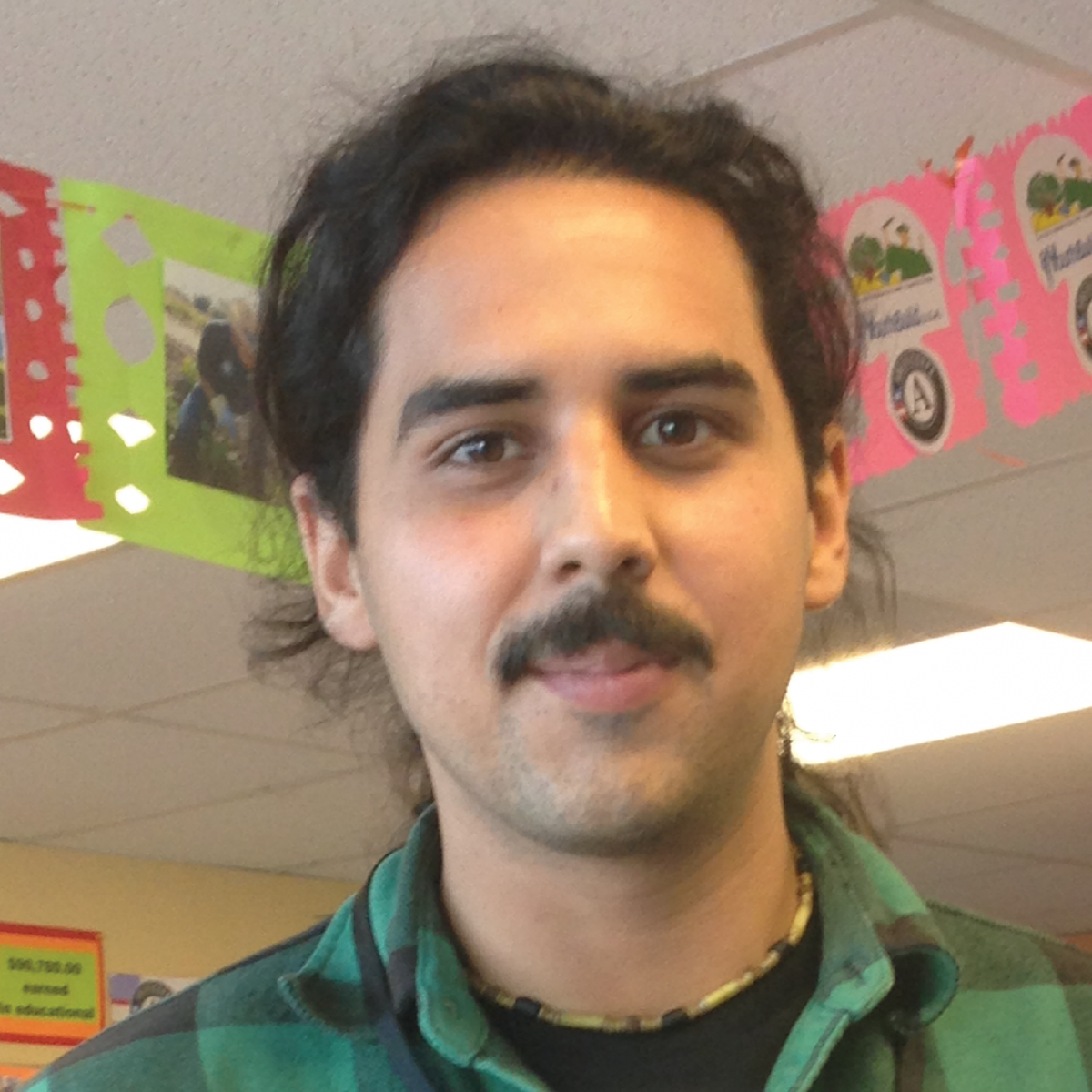 San Jose Conservation Corps & Charter School
Luis Lopez Moreno
Encouraged by his sister, a former Corpsmember, Luis Lopez Moreno joined San Jose Conservation Corps (SJCC) in 2013. Before joining, Luis had little motivation to complete his high school diploma and just wanted to have a good time with his friends. However, he decided to take advantage of the opportunity to continue his education and earn money to help support his family.
During his time with the Corps, Luis obtained his high school diploma, gained job training, and completed four AmeriCorps terms. He always has a positive and productive attitude that rubs off on others, and an outlook on life that is "inspiring and refreshing." Luis is always willing to lend a hand and share his time to help fellow Corpsmembers. He encourages his peers to get involved in the community and is always the first to round up a group to participate in volunteer projects. 
The skills Luis learned at SJCC aided in his being accepted to the California Conservation Corps (CCC) Back Country Trails Program, where he has furthered his knowledge of trail restoration, forestry, and fuels reduction. Luis states, "My experience along with many of the staff and fellow Corpsmembers helped me to realize my potential by allowing me to grow at my own pace and at my comfort level."
Luis' experience and skillset has led him to another position with CCC in the Energy Corps as an Energy Specialist. He has also assisted in fighting recent wildfires in California. Luis hopes to continue his work with the CCC, become a Green Hat Specialist, obtain a college degree, and eventually pursue a career as a park ranger for the National Park Service at Kings Canyon or Sequoia National Park.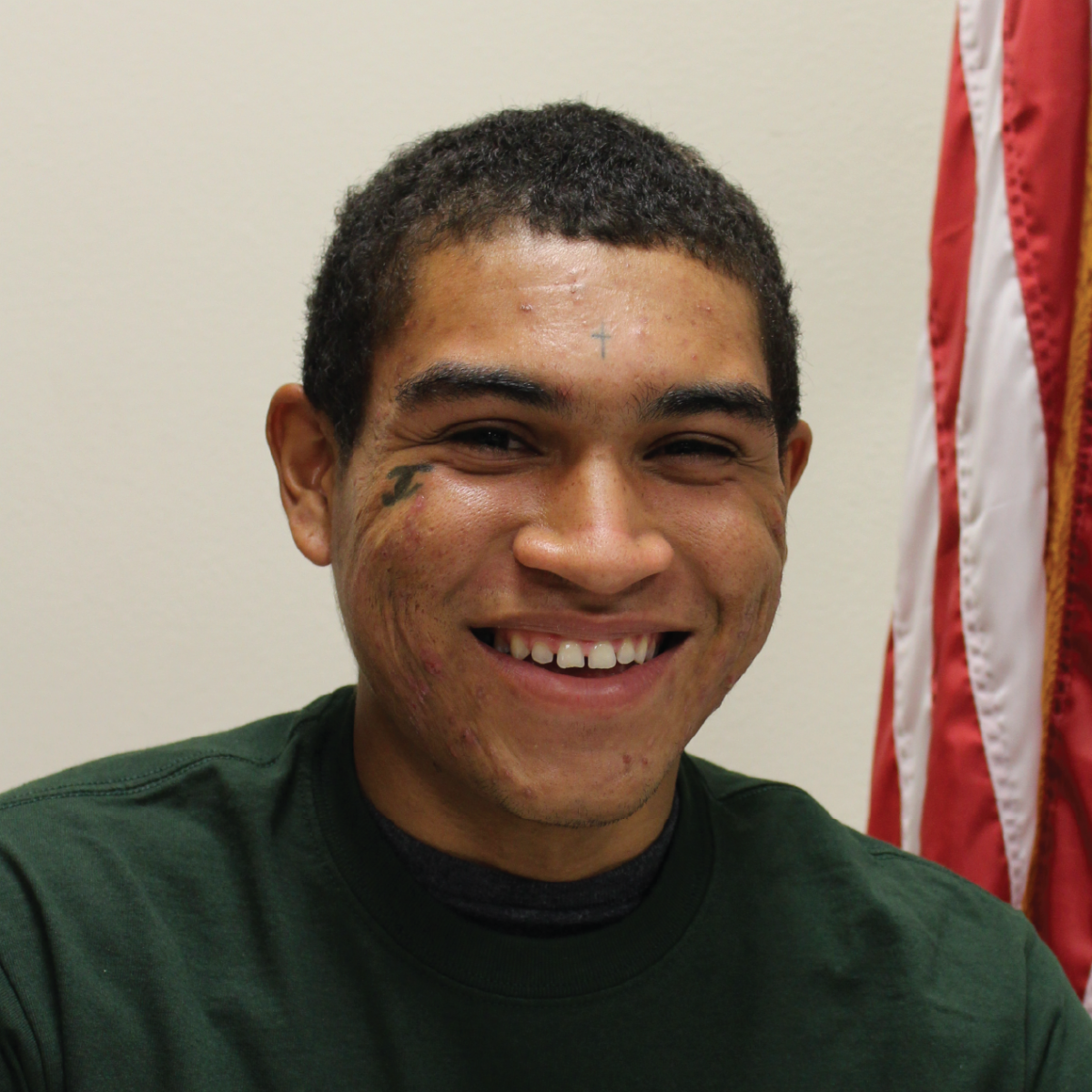 Sequoia Community Corps
Rashawn Haynes
Rashawn Haynes is truly a success story. Before joining Sequoia Community Corps (SCC), he was battling drug addiction, homelessness, and unemployment. His only source of income was from panhandling in front of liquor stores. Tired of the negativity in his life, Rashawn needed a change. He desperately wanted to end his drug habitat and find new meaning to his life. He learned about SCC from some friends. He applied, passed the drug test, and enrolled in SCC. 
"On a personal level, the Corps has helped me quit drugs," said Rashawn. "I originally stopped using drugs to pass the required drug test, but I felt that I would probably start using again once I got enrolled.  Just like I thought, I started using drugs again after enrollment, but something had changed in me.  I started to feel guilty about using drugs. I felt I was somewhat cheating because the Corps was giving me this great opportunity.  I knew I not only needed to get sober, I wanted to get sober."
Rashawn's transformation into a "model Corpsmember" was amazing. His hard work and dedication even shows through his daily effort to commute to work; he lives 15 miles from the Corps and must take an early bus and then ride his skateboard every morning. Rashawn is a positive influence on his peers and is liked by everyone. He always has a smile on his face and sturdy handshake to offer other corpsmembers. He is always the first to sign up for community service events such as the annual Race Against Hunger event and local food drive. 
Rashawn has been drug free for over one year and made the decision to have his facial tattoos removed; his tattoos no longer represent the person he is today.
Recently, Rashawn moved into his own place. With the help of an AmeriCorps Education Award, he also began taking classes at the College of the Sequoias, seeking a business degree. Rashawn believes his time in SCC gave him the confidence and skills to succeed.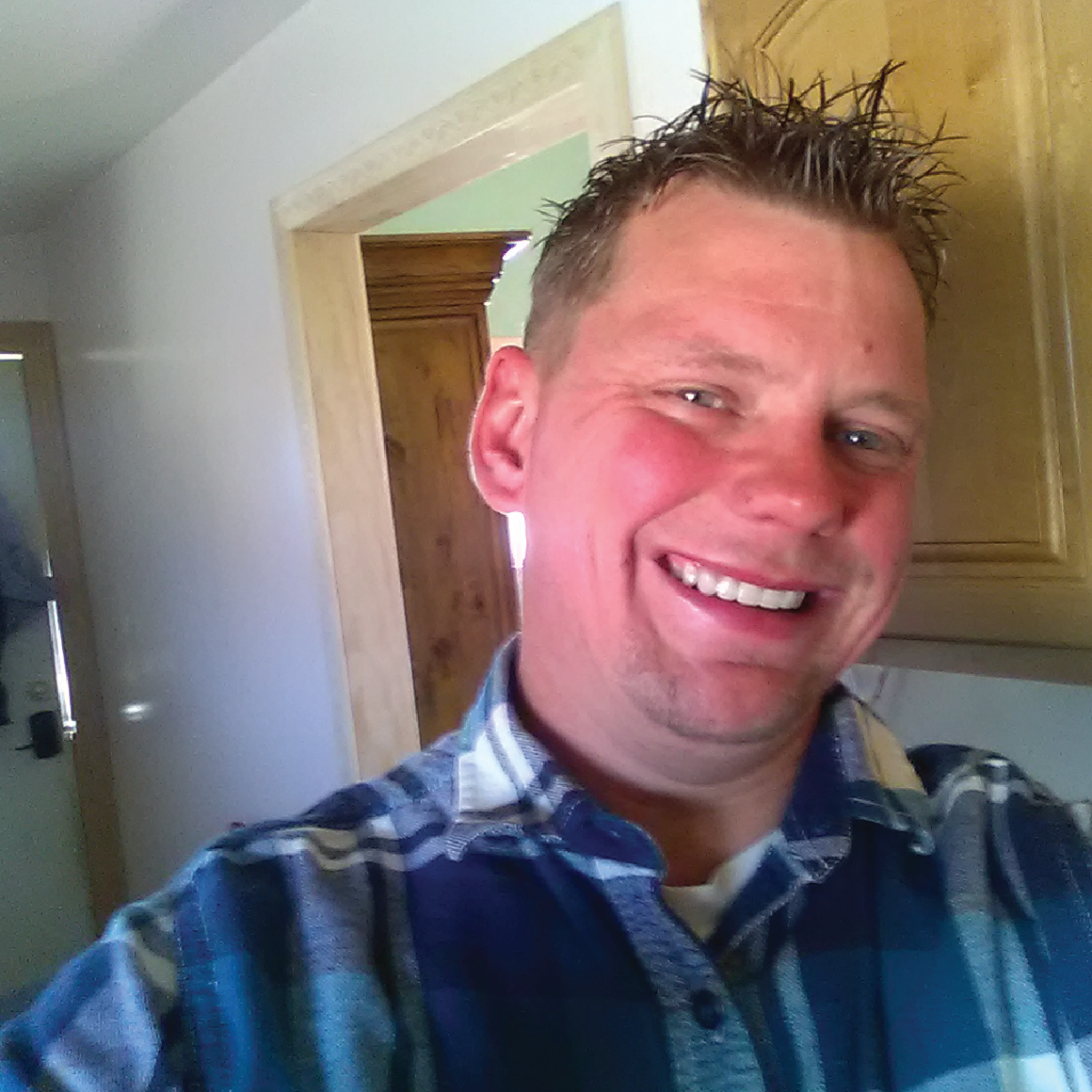 Southwest Conservation Corps – Veterans Fire Corps
Christopher Burgess
Before joining Southwest Conservation Corps (SCC), Christopher Burgess was homeless and stuck in Ohio with no job, a felony record and an Other than Honorable discharge from the Marine Corps in 2005. 
Yearning for a change of life, Chris applied to the SCC Veterans Fire Corps (VFC). Joining the program has given him purpose and placed him on a rewarding path to redemption and self-growth. 
As a Corpsmember, Chris completed Basic First Aid/CPR, S-130/190 (Firefighter training and Introduction to Wildland Fire Behavior certifications) and S-212 (Wildland Fire Chainsaws certification). He also worked on fire fuels mitigation projects and prescribed fire line prep throughout the Cibola National Forest in New Mexico.
Chris has been vocal about his struggles – challenges many veterans face returning home from service. As a result, Chris has become an advocate for the program and has helped Southwest Conservation Corps (SCC) and Veterans Fire Corps (VFC) make more connections with other organizations and individuals who offer supportive services to veterans, both in his local community and on a national level.
Chris hopes to continue on the path of reestablishing himself in society. He plans to use his AmeriCorps Education Award towards an EMT certificate. His experience in wildland and structural firefighting has piqued his interest in the non-profit sector, where he hopes to find employment. Chris' primary goal is to continue on the path of self-discovery and be more present in his daughter's life.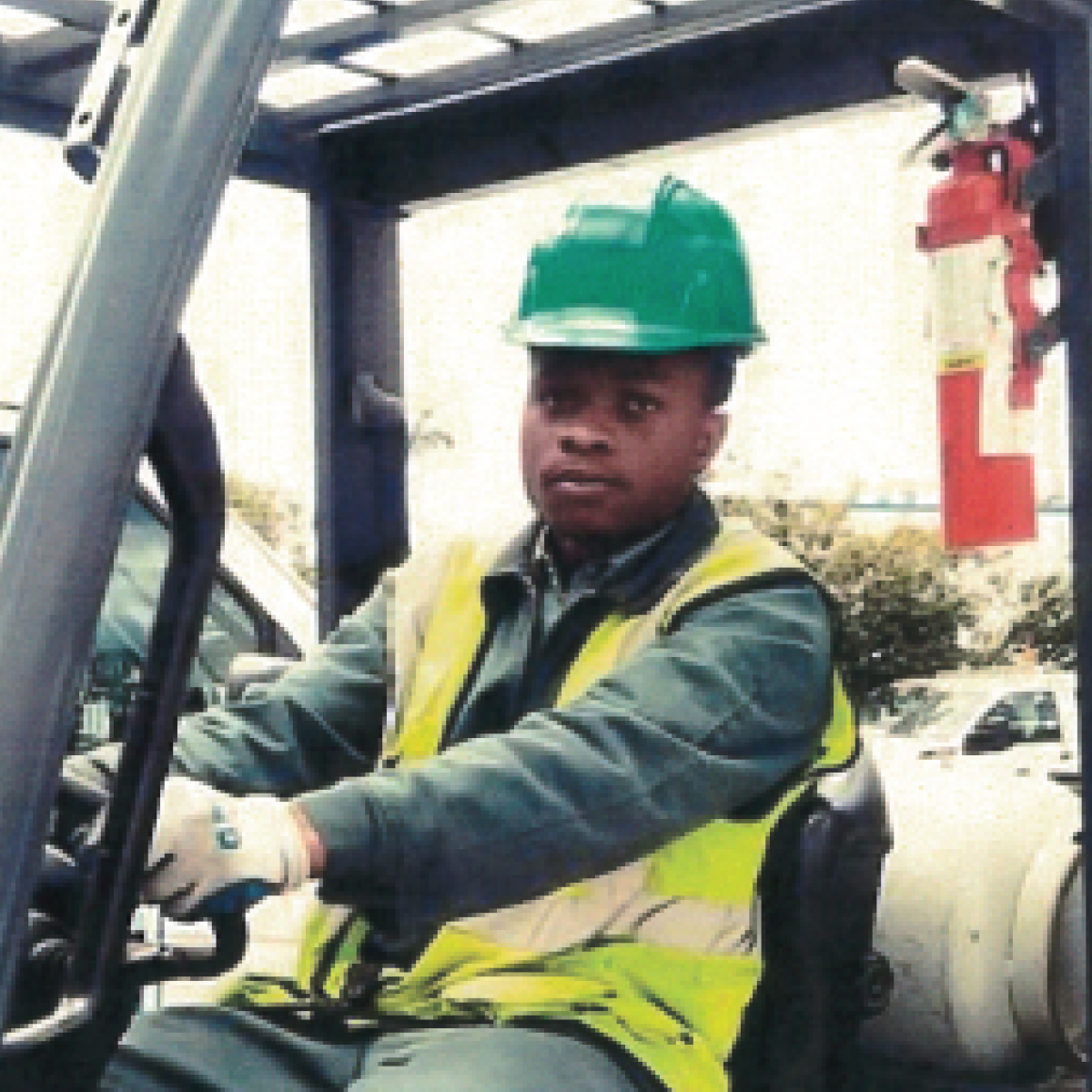 Urban Corps of San Diego County
Senga Lukingama 
Senga Lukingama's life is a story of triumph. When he was just fourteen years old, he was the only member of his family to survive a raid on his community during the civil war in the Democratic Republic of Congo. Senga walked for several days before finding safety in a refugee camp. He blamed himself for the loss of his family; he missed them immensely, and now he was alone. 
In January of 2016, Sengna moved to the U.S. not knowing what his next steps would be, but he knew anything was possible since he was far away from the turmoil and spoils of war. In March 2016, Senga joined the Urban Corps of San Diego (UCSD) where he rose in the ranks from Corpsmember to Crew Leader and earned his driver's license. He will complete his high school diploma in December 2017. 
Senga is an extraordinary student and leader. He works diligently to complete all his tasks and sets high expectations for himself. Senga is an active member of the Corpsmember Advisory Board, where he advocates for fellow members' needs. 
Senga is thankful to Urban Corps for helping him believe in himself and his future. He was able to overcome horrible memories and start fresh. 
"My experience at Urban Corps has been beyond words could explain," said Senga. "…I don't feel alone anymore. I have learned many new skills and work experience that I had never thought I would ever reach."
Senga is currently enrolled at San Diego City College, where he plans to attend after his high school graduation. In the future, he plans to transfer to San Diego State University to pursue a degree in political science to one day be a diplomat, politician, or ambassador – to honor his family's name and help bring peace to his country.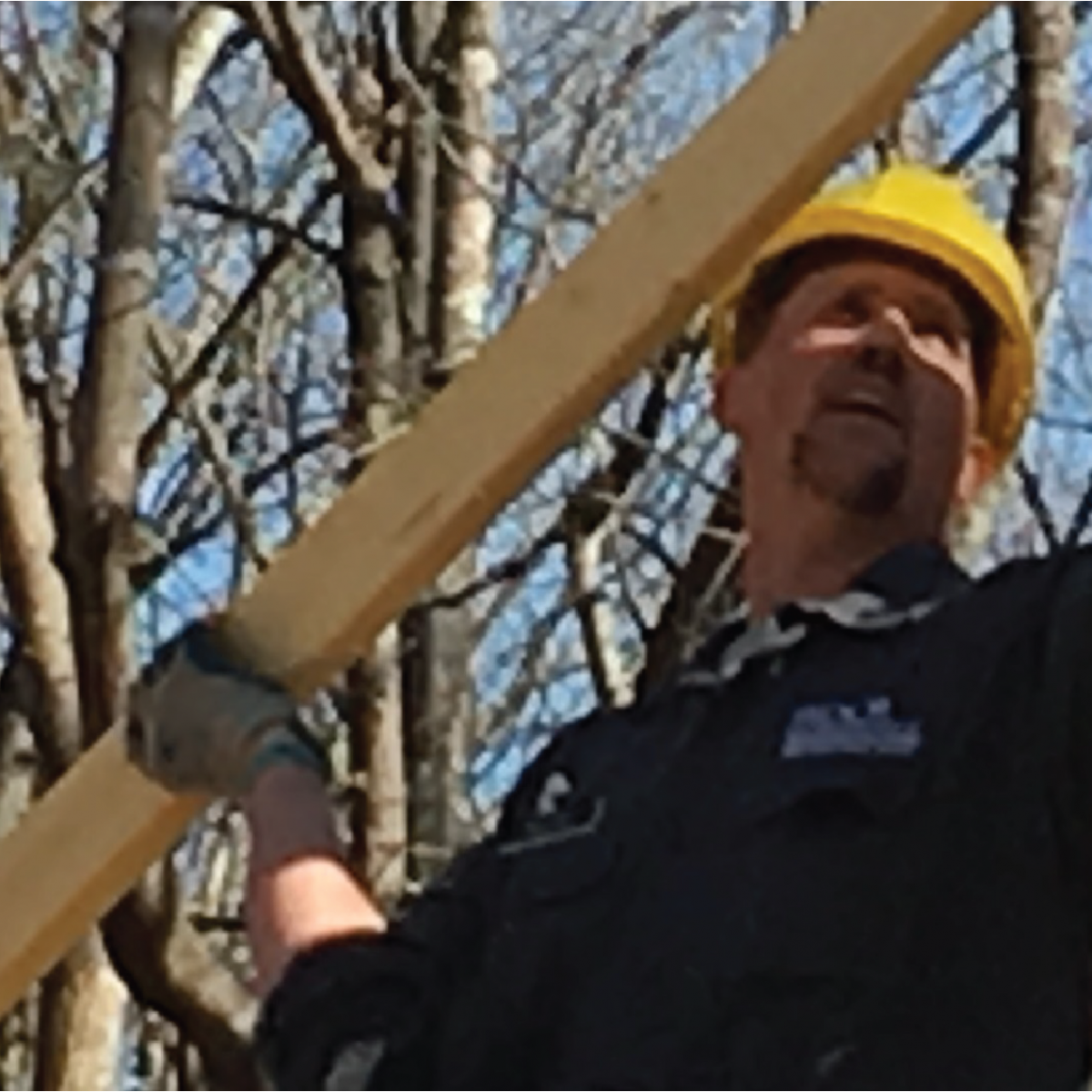 Virginia Service and Conservation Corps, Veterans Conservation Corps
Craig Chagnon
After serving his country as an infantryman for the United States Army, Craig Chagnon continued to serve by volunteering throughout the Richmond community. His volunteer service started with church and eventually led to his involvement with CARITAS, an organization that serves the homeless.
While volunteering and working part-time, Craig was accepted into a bachelor's degree program at Longwood University. At Longwood, Craig pursued a degree in history and became further engaged in the historical significance of our country and parks. His lifelong dream is to work or volunteer for the park system. He is passionate about helping preserve our beautiful public lands for the next generation.
To put his passions to action, Craig applied for and was accepted as one of the first members in Virginia State Parks' new Veterans Conservation Corps. He served a 675-hour AmeriCorps term at Sailor's Creek Battlefield Historic State Park for the 2014 – 2015 season.
Craig's positive experience at Sailor's Creek led him to apply and serve as a full-time member at Pocahontas State Park in 2016 – 2017. During his service, Craig continued to play a vital role in the success of the new Veterans Corps initiative, and became a strong advocate for veterans' service in AmeriCorps. Craig was observant of crew dynamics and all the ups and the downs. Not all members of the crew were veterans and not all served to the same capacity that Craig was able to. Craig faced many service and personal obstacles, however, with a strong leadership presence and a dedication to the parks, he was able to accomplish numerous projects and complete his service term of 1700 hours.  
Since the end of his term, Craig has reached out to many armed forces recruiters to tell his story and to encourage AmeriCorps programs to those transitioning out of military service. Craig is currently employed by Virginia State Parks and is creating his own historical footprint in state parks.