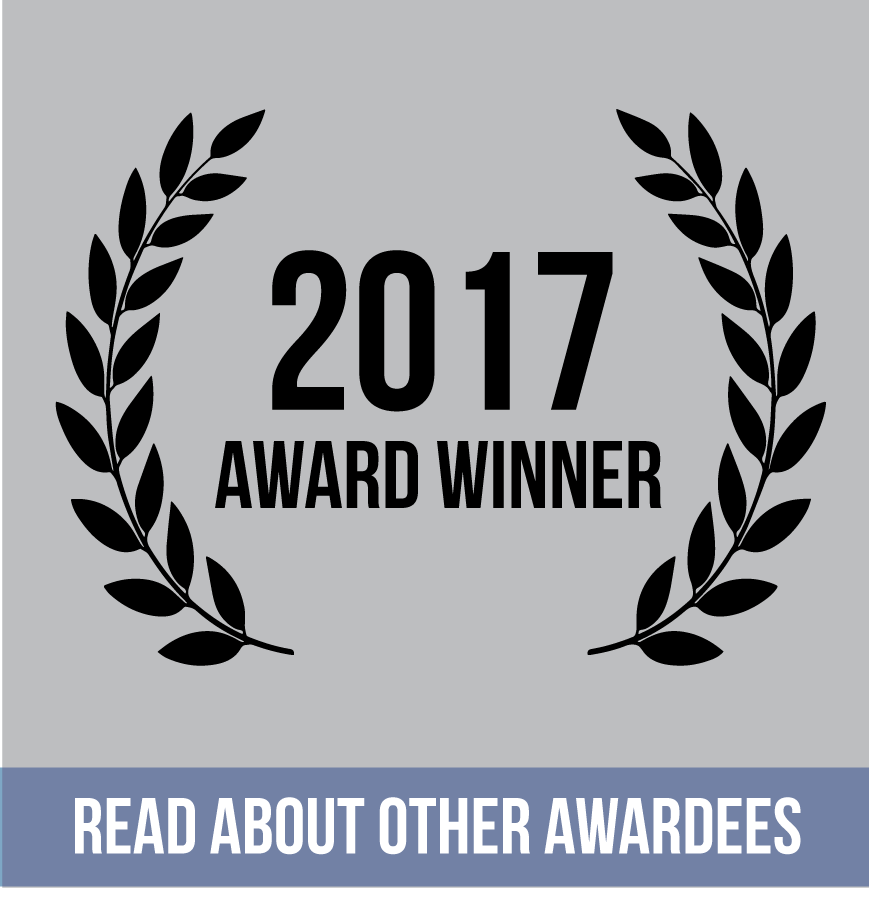 Read our interview with Mr. Hark
"Thomas Hark is a leader in transformation at both the individual and the organizational level," said Breck Knauft, Executive Director of Vermont Youth Conservation Corps. "At his core, he is a builder of people, programs and organizations."
Mr. Hark has over 30 years of experience with Corps. He got his start in 1979 as a Crew Leader with the U.S. Forest Service Youth Conservation Corps in Young Harris, GA. It was an experience that changed his life.
A few years later, he applied to work with Minnesota Conservation Corps, and was hired as a summer camp director for 1984 and '85. During this time, Mr. Hark was instrumental in bringing together what were then two summer Youth Corps camps: one based at St. Croix State Park and one for deaf and hard-of-hearing members at Tettegouche State Park. Today, Conservation Corps Minnesota & Iowa's Summer Youth Corps continues to be an integrated program; about 15 percent of participants are deaf or hard-of-hearing.
In 1985, with a one-dollar appropriation from the Vermont State Legislature, the Vermont Youth Conservation Corps (VYCC) was founded as a program of the Vermont Department of Forests, Parks and Recreation. Mr. Hark was hired to be the fledgling organization's Program Chief. He led with the firm belief that all people, regardless of background or experience, have the ability to make a difference in the world around them. Mr. Hark envisioned an organization where, through meaningful projects in the great outdoors, young people could learn the value of hard work, build self-reliance, develop job skills, improve critical thinking and forge lasting friendships.
With Mr. Hark's leadership and guidance, VYCC grew from having two partnerships in 1986 to having 80 annual partnerships in 2015. After 30 years, VYCC has become a state-of-the-art, work-based learning organization operating in four states.
From its roots as a six-week summer program, VYCC's educational platform expanded to now include five segments: 1) a six-month conservation program; 2) a year-round, full-credit high school for at-risk students; 3) a working farm that annually produces over 125,000 lbs. of food for food-insecure families; 4) a program for the blind and visually impaired, and; 5) a multi-state conservation program operating in Vermont, New York, North Carolina and Michigan. To date, VYCC has more than 6,000 alumni.
Among other programs, Mr. Hark helped develop VYCC's Farm Corps. What started as two rows of green beans is now a thriving operation that uses the local medical center's networks to provide healthy produce and protein to families in need. Mr. Hark was also instrumental in developing the Park Corps program, which, at its peak, operated in 25 percent of all Vermont State Parks. Additionally, he helped created VYCC's High School Leadership Program, which helps students on the verge of dropping out complete their high school education.
Mr. Hark has also been a leader in national service beyond VYCC. During the early years of the National Association of Service and Conservation Corps (NASCC), which would later become The Corps Network, Mr. Hark served as Vice Chair of the Board of Directors for three years, helping see the young organization through significant challenges. He has also guided numerous Corps during their formative years, acting as a primary consultant when the Minnesota Conservation Corps transitioned from a state organization to a public-private one.
Over the years, Mr. Hark served as President of the local Business Association (2009 – 2014); an Officer of SerVermont (2001 – 2010); Chair of Recycle North (2001 – 2007); a Founding Board Member of the Vermont Association of Nonprofit Organizations (2001 – 2005); and Chair of the Catamount Trail Association (1992 – 1999). Before the creation of AmeriCorps, Mr. Hark served on the national Commission of Service and Conservation Corps. In Vermont, he was a champion of the State Commission transitioning into a public-private enterprise so it could collect philanthropic donations. In 2014, he was appointed by the Governor to serve on this commission, a role he holds today.
After 33 years at VYCC, serving in various capacities – including as Program Chief, Executive Director and President and CEO – Mr. Hark stepped down from the organization in 2015. VYCC recognized his contributions by naming the Thomas L. Hark Leadership Campus in his honor. Mr. Hark's legacy continues in the programming and spirit at VYCC and the many young people and national service programs he influenced throughout this career.