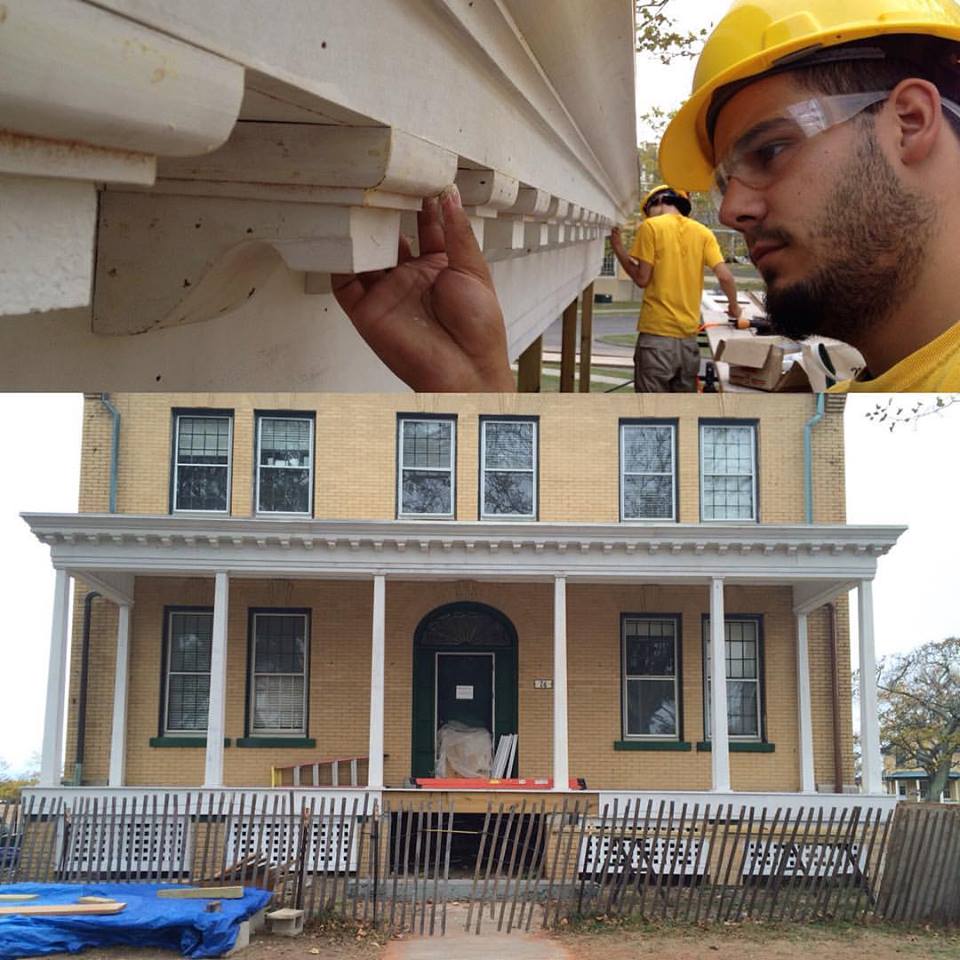 In 2015, New Jersey Youth Corps (NJYC) of Phillipsburg had the opportunity to try something outside of their normal scope of work: a residential Hands-On Preservation Experience (HOPE) Crew project with the National Park Service.
NJYC of Phillipsburg had long wanted to partner with the Park Service. Having previously worked with The Corps Network and the National Trust for Historic Preservation on the successful completion of a HOPE Crew project at Hinchliffe Stadium, NJYC of Phillipsburg was offered the chance to participate in a second HOPE Crew project with Gateway National Recreation Area's Sandy Hook Unit. The Corps was tasked with the demolition and reconstruction of the porch at Building 26, the former Commander's Quarters which now serve as the Sandy Hook Unit's headquarters.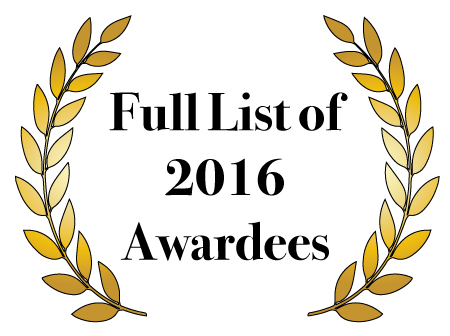 Gateway National Recreation Area was hit hard by Hurricane Sandy and is still recovering. The more than 60 buildings that comprise the Fort Hancock Historic District, a decommissioned US Army base at Sandy Hook, are in various states of decay due to their close proximity to the Atlantic Ocean and many years of harsh weather. Out of the many potential projects to choose from, the Park Service chose to use Hurricane Sandy relief funds to reconstruct the porch at Building 26 as this is the one structure at Sandy Hook with which park visitors can interact. Lacking a safe porch, the building had been closed off to the public.
The Sandy Hook project was a break from NJYC Phillipsburg's normal routine of trail maintenance and landscaping projects. Other than building picnic tables and benches, the Corps had limited experience with construction or wood working, so the demand of meeting historic preservation standards was daunting at first. However, the challenge proved to be extremely rewarding for both the Corpsmembers and NJYC Phillipsburg staff.
"We were challenged both physically and mentally. We learned about historic preservation and about the region in which we were working," said Michael Muckle, Director of NJYC Phillisburg. "We also learned about ourselves and what we were capable of."
Corpsmembers on the Sandy Hook project had many notable accomplishments: five Corpsmembers performed over 1,200 hours of service while learning the craft of historic preservation, two Corpsmembers secured work in the construction trades as laborers, and three obtained their high school diplomas while engaged in the project, citing the work they performed as having been directly beneficial.
The crew finished the project with a newfound respect for the diligence and exacting detail of recreating history. John Harlan Warren, External Affairs for the Sandy Hook Unit of Gateway NRA said, "By restoring the historic porch, not only do NJYC youths learn valuable career and workplace skills, but they also make us in the National Park Service look good—literally."
NJYC Phillipsburg ensured a legacy of service that will continue in the hearts and minds of Corpsmembers who developed an appreciation for hard work through the lens of recreating the past.