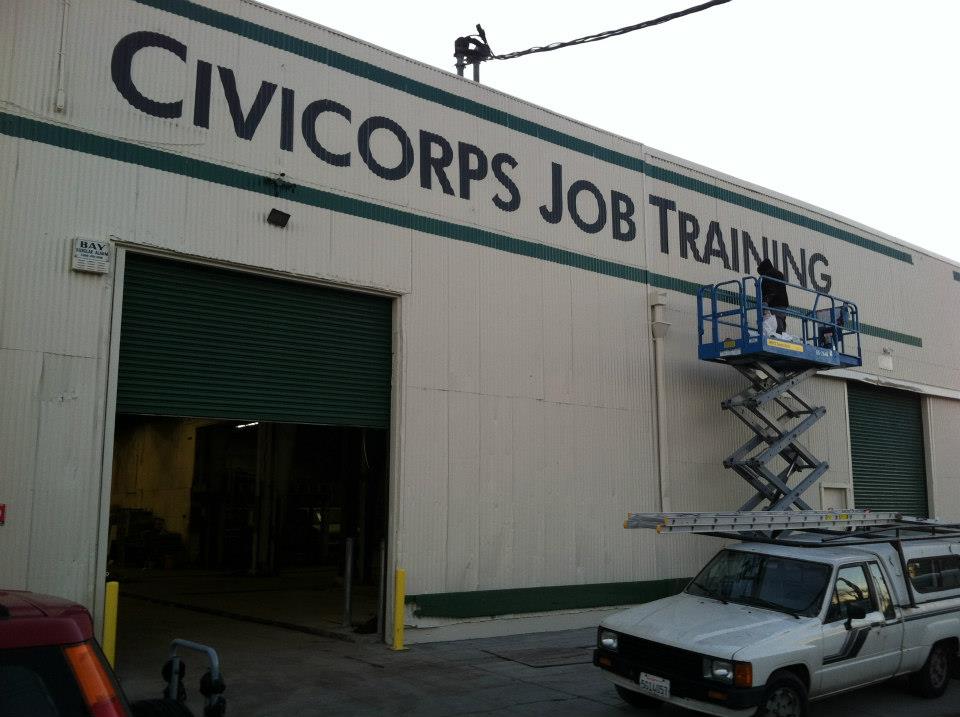 Civicorps new Job Training Center

Taken from the Civicorps Facebook page and The Post News Group
Civicorps, located in Oakland California, held a grand opening for its new Job Training Center on Thursday, February 28th. The celebration offered an opportunity for people to tour the facility and meet staff and Corpsmembers.
Civicorps purchased and renovated the new facility with Prop. 84 funds through the California Conservation Corps. The 15,000-square-foot building will host job training activities and academic classes.
"Last year, 82 percent of our students went to college and the rest directly into jobs. The Job Training Center will increase opportunities for Corpsmembers to earn industry recognized certifications that will help them to find well paid jobs upon graduation," said Civicorps Executive Director Alan Lessik.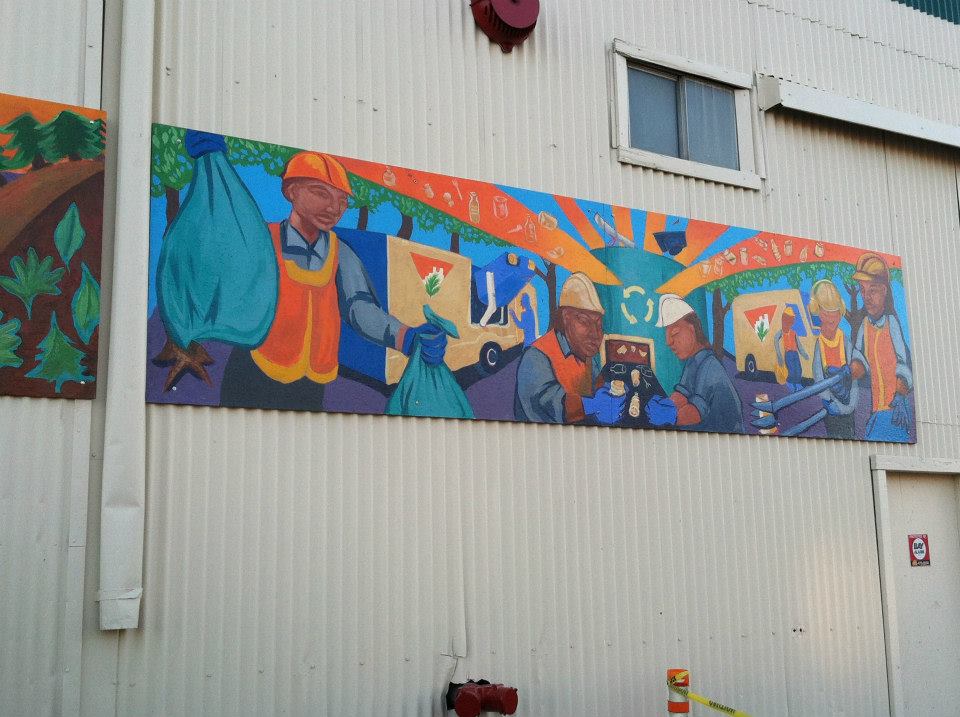 The mural on the side of the new Job Training Center was designed and Painted by Corpsmembers

The exterior of the Job Training Center is decorated with a mural that was designed and painted last summer by a team of Corpsmembers. The Oakland City Council and the City of Oakland Cultural Funding Program supported the mural's creation. The finished painting represents "community," environmental stewardship, second chances, hard work, and academic rigor. Established local muralists Eduardo Pineda and Joaquin Newman directed the project and taught Corpsmembers about the importance of public art. Students developed skills in mural design and learned about the role of mural art in transforming people and communities. The project also helped Corpsmembers explore their personal roles in the broader community.
The Job Training Center is located at 1425 5th St., across from the West Oakland BART station.
Check out more pictures of the new Job Training Center here.