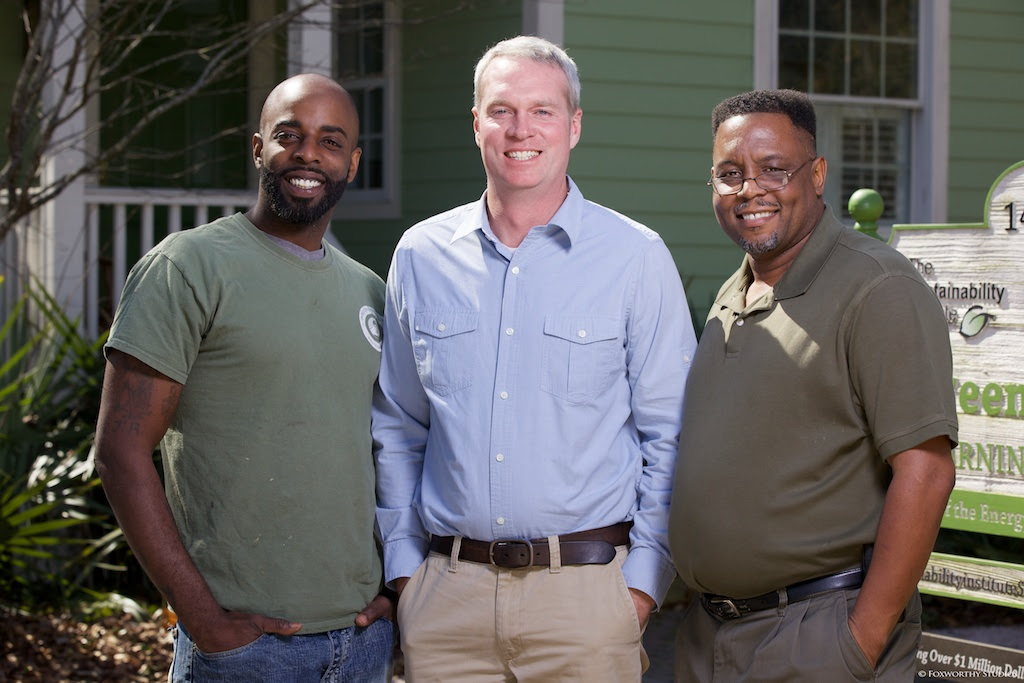 This week we received the very sad news that our good friend Ladine "JR" Daniels had passed away during his sleep this past weekend. We, and everyone who loved JR, are extremely saddened by this loss.
For those of you who don't know JR, he lived in Charleston, South Carolina and was an AmeriCorps Corpsmember in the Sustainability Institute's Energy Conservation Corps (shown on left in photo above with Sustainability Institute staff members). We first came to know him at The Corps Network when he was selected as a Corpsmember of the Year in 2012. Since that time, JR has continued to work as a staff member for the Sustainability Institute. He has also worked with us and as a member of the National Council of Young Leaders to promote issues he cared deeply about, including the need for re-entry programs for young people who have been incarcerated.



A wake for JR will take place tomorrow evening at 6 pm, and his funeral will be on Saturday at 12 p.m. at Charity Missionary Baptist Church 1544 E. Montague N. Charleston, SC. Flowers may be sent to Hilton's Mortuary, Inc., 1852 E Montague Ave., North Charleston, SC 29405-5158.
If you would like to send a donation in JR's honor, please send it to The Sustainability Institute at 113 Calhoun Street, Charleston, SC 29401. Memorials and tributes are currently being discussed with JR's family so that they appropriately honor his memory.
Bryan Cordell, Executive Director of The Sustainability Institute (TSI), wrote the following message about JR to TSI's Board of Directors:
"Most of you had the privilege of getting to know J.R. at our board and staff retreat or other SI functions. J.R. overcame seemingly insurmountable challenges to become a stellar Corps member, program graduate and shining star of our ECC program. For his leadership and dedication to AmeriCorps he was recognized as a 2012 national Corps member of the year. He also served as a member of the National Council of Young Leaders. We celebrated those things that J.R. achieved, but he was so much more than that to all of us. We soon hired J.R. at SI as the ECC team leader and supervisor where he devoted each and every day to helping the young people in our program find renewed hope and success. J.R. didn't see it as a job, he saw his work with us – and his work in the community – as his purpose. And, he was great at it. We had just made the decision last week to promote J.R. to lead and supervise our new Veterans Corps program, a challenge he was ready to take on and without a doubt would have succeeded at."



We at The Corps Network definitely agree that JR would have excelled in this role, or any that he chose. He was a member of the Marine Corps, and had proven that he was an excellent motivator. One of his friends wrote the following on his Facebook page: "I served with Ladine Jr. Daniels in the Marine Corps. He was always uplifting and kept our little tight knit crew laughing. A phenomenal young man who has accomplished so much. Gone but not forgotten."
Our friends at Spark Action in collaboration with The National Council of Young Leaders put together a moving tribute video to JR, that features him speaking.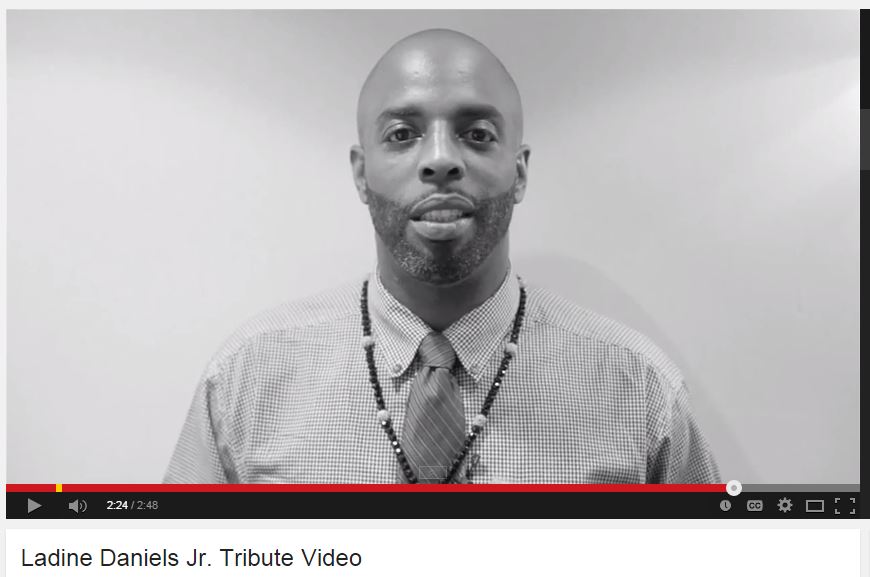 One of the pleasures we have enjoyed at The Corps Network, is seeing how much JR had embraced his role as a spokesperson and become an even more compelling speaker over the past few years.
For instance, you can watch his speech at a recent Congressional Briefing with the National Council of Young Leaders. You can also read an updated "where is he now" story about JR from last year, with some fantastic quotes.
We will miss you JR! You are gone but will certainly not be forgotten.