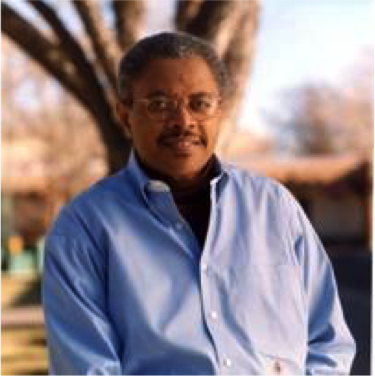 The Corps Network's Corps Legacy Achievement Award recognizes leaders with approximately 20 or more years of contribution to the Corps movement, who have served in a senior leadership position (CEO, Executive Director, Board Member, Vice President) for a Corps or multiple corps, and who have made a significant contribution to the movement (e.g. founded a Corps, brought a Corps to scale, served for approximately 15+ years as Executive Director/CEO of a Corps, served a key role as a national board member, made a significant national contribution through developing a nationwide project, etc.). Learn more.
---
Reginald "Flip" Hagood has many years of service under his belt. From serving his country as a Marine in Vietnam, to being a champion of the outdoors and youth programs as Senior Vice President of The Student Conservation Association (SCA), Flip goes above and beyond in serving his community.
As a young man, Flip left military service to start a law enforcement career with the National Park Service (NPS) Park Police. He later served as a Park Ranger, then moved into designing and delivering training. In 1994, after serving over 25 years with the park service, Flip retired as the Chief of the Employee Development Division.
Before leaving the park service, Flip began serving with SCA as a council and board member. His retirement from NPS was designed so that he could transition to a position as Deputy Program Director of SCA's Conservation Career Development Program (CCDP). Flip soon became Program Director, then Senior Director of Strategic Initiatives, and eventually had a long run in several program and partnership arenas as SCA's Senior Vice President.
During his service with SCA, Flip not only led the organization's commitment to diversify the conservation movement, but served as an industry leader as well, having served on the boards of the National Outdoor Leadership School (NOLS) and the Institute of Conservation Leadership. He has also been a member of The Wilderness Society's Governing Council since 2001 (where he chaired the Diversity Committee).
During his time at SCA, Flip impacted and supported thousands of high school students, college interns and staff seeking to serve the environment. He was at the forefront of developing urban-based programs for youth and young adults interested in conservation careers. Flip was essential in the creation of SCA's Washington DC Urban Community program. This was a pioneer program focused on engaging local DC youth in conservation service. The program has grown from its inception almost 40 years ago to more than 15 urban centers that reach almost 1,000 youth each year.
Flip's influence and impact has extended far beyond SCA into all aspects of the environmental movement, including nonprofits, government service and even the corporate world. He is a respected advisor in the advancement of diversity, equity and inclusion (DEI) within the conservation workforce. Since his retirement three years ago, he is still mentoring many students and professionals, guiding their careers and amplifying their impact. His voice has been highly influential in helping organizations like NOLS and The Wilderness Society better understand their obligation to be more inclusive as they deliver their missions.