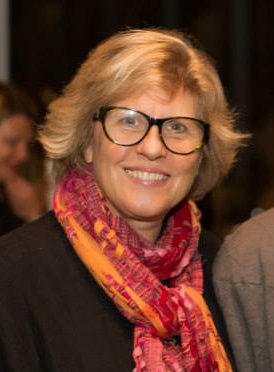 Ann Cochrane
San Francisco Conservation Corps
* Click here to read an Interview with Ann *
Ann Cochrane began her tenure with San Francisco Conservation Corps (SFCC) in 1988, taking over as Executive Director in 1993. Now, as she enters retirement after 26 years as a champion of Corps and a prominent figure in the world of youth development, Ann can be recognized as one of the longest serving Conservation Corps Directors in the country.
Ann holds a B.A. in Sociology and Law from Boston University and has also completed course work in Early Childhood Education at San Francisco State University and City College of San Francisco. Prior to joining SFCC, Ann served as Executive Director of the Chinatown Community Children's Center. During her time with the Corps, Ann also held multiple leadership positions with other organizations focused on youth development. She served on the boards of the California Association of Local Conservation Corps (CALCC), and Wu Yee's Children's Services in San Francisco, and served on the Youth Council of the Workforce Investment Board of San Francisco. Ann has also volunteered her time as a Client Advocate for W.O.M.A.N., Inc., and as a Legal Advocate for the Family Violence Prevention Project.
Ann served on the Board and Corps Council of NASCC/The Corps Network for 12 years, acting as the Board President in the 1990s and helping steer NASCC through changing times. In the 2000s, Ann served as the first Treasurer of the newly restructured Board.
During her tenure, Ann has helped thousands of young people change their lives through participation in SFCC and, by extension, the many other Corps that have modeled themselves off of SFCC's urban conservation Corps model.
"Ann has brought consistent and steady leadership to the San Francisco Conservation Corps and the national Corps movement for more than 25 years," said Harry Bruell, CEO and President of Conservation Legacy. "Her upcoming retirement is a true loss of one of the first leaders of the Corps movement."