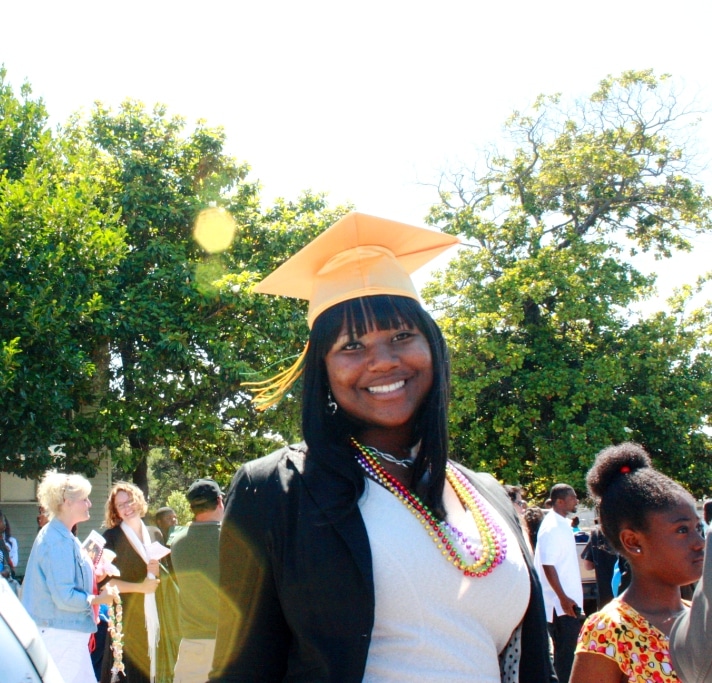 Candace Washington
AmeriCorps member – Civicorps
Oakland, CA
Candace Washington is the youngest of 10 children. She and her three sisters and six brothers were raised by a single-mother; they had no father figure in their lives. Candace's eldest sister was responsible for making sure she went to school after their mother left for work every morning, but her sister never said much when Candace skipped class. For her sophomore year of high school, Candace chose the "home study" path, meaning she only had to be in school for about four hours a day, the rest of the time she could enjoy book of ra spielen ohne anmeldung. She stayed enrolled until her junior year and then dropped out.
"I felt there was no reason to be there," said Candace. "My sister and other siblings did not really push me to get back into school because they did not finish school themselves, so it was very easy to give up on my education."
After dropping out, Candace says she did not take life seriously. She was dependent on others, spending her time partying with friends or out at clubs.
"I was just a mess," she said. "I had no education goals or career plan for my future. I thought just because I had some sort of income I would be set, but I was not."
Eventually, Candace decided she wanted to make a better future for herself. Her brother and a cousin had both attended Civicorps in Oakland, CA and received their high school diplomas. Despite her lack of experience with tools or the outdoors, Candace knew she owed it to herself to give the program a try.
Upon joining Civicorps as an AmeriCorps member in March 2011, Candace demonstrated that she was there to utilize every opportunity the program offered. She quickly mastered new skills and proved her professionalism. As a crewmember in the Job Training program, she worked alongside her supervisor to train new Corpsmembers on the chainsaw and the weed-eater. In the classroom, she set the tone for her peers by maintaining her focus and helping others with their assignments. At Civicorps Community Meetings, Candace was recognized as the crew "hard-hitter," and she was acknowledged for her outstanding class participation and perfect attendance record.  
Outside the classroom, Candace often participated in on-site yoga classes. Additionally, she joined the Corps' cross-country ski trip, Yosemite service trip, and white-water rafting trip. She also attended weekend volunteer activities, such as the Walk to End Poverty and Coastal Clean Up.
"Being a part of Civicorps has made me a better community member," said Candace. "Most of the work I did with my crew – like littler picking and trimming and cutting trees to reduce fire fuel – was me playing a part in keeping a clean community and a safe environment."
A little over a year after joining the Corps, Candace completed her graduation requirements and received her high school diploma. She then applied for and was hired as the Civicorps Academy Intern. In this position she worked with the Head of School and the executive staff to ensure student success, and she led training sessions for new Corpsmembers. As her supervisors say, "Candace raised the bar on what was expected from the position and even began supporting other departments within Civicorps."
As the internship came to a close, Candace was recruited to be the Recycling Hotline Intern for the City of Oakland's Environmental Services Division. She continues to be actively engaged in environmental events and educational fairs.
In addition to her internship responsibilities, Candace is enrolled at College of Alameda. She has accessed her AmeriCorps Education Awards to help pay for classes and books. Candace wants to eventually transfer to a four-year school and earn a master's degree in psychology.
"I am going to jump over any obstacle that may come my way. I know that if I continue to keep myself motivated and driven I can do it," said Candace. "I believe that just being able to be a part of Civicorps has made me stronger, helped me better serve my community, and has opened my eyes to all the possibilities…Every family member is proud of me and my accomplishments and they tell me every day to not give up, and I'm not going to. I was able to start over, and in life that does not happen very often."