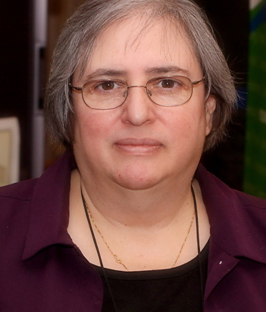 Leslie Wilkoff
The Corps Network

Click here to Read an Interview with
Leslie Wilkoff
Leslie began with the Human Environment Center in 1984 and transitioned to The Corps Network when it was created in 1985. Since the organization began, Leslie has taken on almost every responsibility possible at one time or another, and has become one of the most knowledgeable leaders in the Corps Movement, sought out for her wisdom, command of Corps history, and expertise in AmeriCorps programs and initiatives.
As Director of AmeriCorps Programs, Leslie Wilkoff leads The Corps Network's AmeriCorps Education Award Program (EAP). Leslie created TCN's AmeriCorps Program Manual as well as a document on nontraditional uses for AmeriCorps Education Awards. She also ensures compliance and provides technical assistance to TCN subgrantees in Corporation for National and Community Service (CNCS) AmeriCorps grants.
Throughout her tenure Leslie has developed a cache of tools for national service and youth development programs and has emerged as one of the leaders of the EAP serving on numerous working groups for CNCS. She also provides training to subgrantees for the eGrants Portal on-line member management system. In addition, she helped develop and manages The Corps Network's Health Insurance Plan for Corpsmembers and AmeriCorps members.