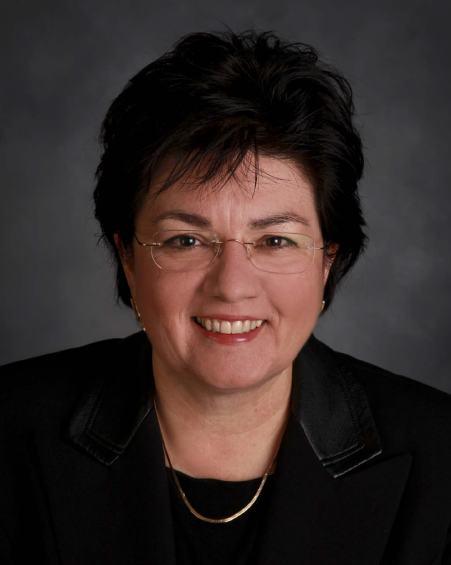 When Marilee Eckert joined Conservation Corps North Bay (CCNB) in 1992, it was a relatively small, Marin County-based organization with a budget of $1.2 million. Under Marilee's leadership, CCNB has grown to a $7 million organization serving over 300 youth annually in Marin and Sonoma Counties. Many of the programs that Marilee pioneered at CCNB have been duplicated by other Corps throughout the nation and in countries around the world.
Marilee's decisions helped keep CCNB financially and structurally stable during tough economic times. In December 2008, California froze all state bonds, significantly impacting CCNB's budget. Marilee worked with her team to reduce costs and found other funding opportunities to fill in the gap. In July 2009, CCNB was hit with a dramatic reduction in recycling funding (CCNB traditionally relies on a $1.5 million annual grant from California's Bottle Bill). Marilee worked tirelessly with the state Corps association and legislators in Sacramento and eventually recovered most of the cut funds. She turned this setback into a learning experience for Corpsmembers by taking them to Sacramento and including them in high-level decision making that would affect the future of all of all non-profit corps throughout California.
Marilee has consistently focused on making sure CCNB has a diverse funding base. Over the past two years CCNB has concentrated on increasing foundation, corporate, and individual donations. Marilee was directly responsible for opening the door for 71 percent of CCNB's 2010-2011 budget of $6.5 million.
It was under Marilee's strong leadership that CCNB successfully expanded its geographical boundaries and rebranded itself as Conservation Corps North Bay (the organization was previously called Marin County Conservation Corps). She also established a Sonoma County base from which she could forge local partnerships and launch a Conservation Corps program.
Following the 1997 Marin County Agricultural Summit, CCNB was called upon to establish an educational farm in the Highway 101 corridor. Marilee thus became responsible for spearheading a landmark collaboration that led to the development of the Indian Valley Organic Farm and Garden. Shortly after the farm was established, it was chosen as one of The Corps Network's Projects of the Year in 2009. It is considered a model program for how to address a community's food security challenges in an environmentally sound manner.
Marilee's leadership has extended well beyond CCNB. She has served for 12 years as a Board Member of The Corps Network, including two years as Chair. She is Chair of the California Association of Local Conservation Corps, is an active member of the Public Lands Service Coalition, and has served as a Commissioner of the Marin County Economic Commission (Chair 2007-2009). Most recently, Marilee was inducted into the Marin Women's Hall of Fame for her extraordinary achievements on behalf of disenfranchised youth. She was also named the 2011 Environmental Hero of North Bay by California State Assemblyman Jared Huffman. She is a proven and determined advocate for youth and the Conservation Corps model, making her well known to public officials and leaders on a local, state, and national level. Marilee has never hesitated to step up and travel to Sacramento or Washington, D.C. to meet with leaders to advocate for the important role Corps can play in developing youth and helping make our environment healthier and our communities stronger.
With her guidance, CCNB has become a place where youth can succeed, earn their high school diplomas, and apply their talents working on habitat restoration. Marilee has a reputation as a dynamic and effective leader because she successfully balances objectivity with equity, compassion, and humor, and because she always puts the Corpsmembers at the center of her decision-making.