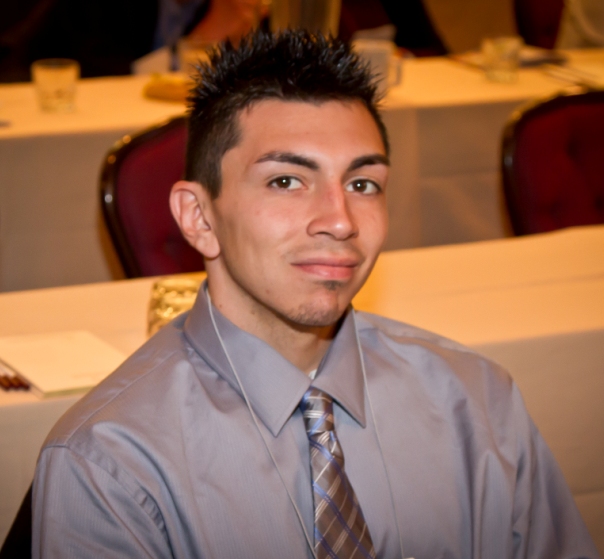 Joining the Sequoia Community Corps has been an extreme experience for Nick Jimenez. With a difficult adolescence where he often found himself being bounced around in foster care and at one point homeless, Nick says that "growing up, I never had a stable home to live in. The Corps has impacted my life by providing that stability."
Since entering the Corps, Nick has obtained his high school diploma, enrolled as a full time college student in the evening, and has been working as a Recycling Specialist, a position for which only a select few corpsmembers are chosen. Nick has also been promoted twice and is now a Crew Leader in his department. As a Specialist he leads public presentations and educates the community about the importance of recycling. He also organizes events, which includes doing the scheduling and all the logistical planning.
Since joining the Corps Nick has also been able to rent an apartment, purchase a vehicle, and use some of his earnings from the Corps to get Lasik surgery to improve his vision, a problem he has had since he was 4. Sequoia Community Corps Staff say that Nick has also built up his self-esteem, and serves as an excellent example for his fellow corpsmembers with perfect attendance and a positive attitude.
Nick talks to his peers about his college experience and how education is making a difference in his life. He has inspired 3 others to enroll in college courses and has served as a mentor to help them go through the enrollment process.
Beyond these important contributions and accomplishments, Nick is a leader and often the voice of the corpsmembers in staff events and meetings. He has learned how to voice his opinion in situations that may be intimidating.
As for his future, Nick plans to finish his degree in psychology and hopes to get a Master's Degree. He's never been outside of California, and looks forward to attending The Corps Network's National Conference in Washington, D.C. as well as traveling more in the future.