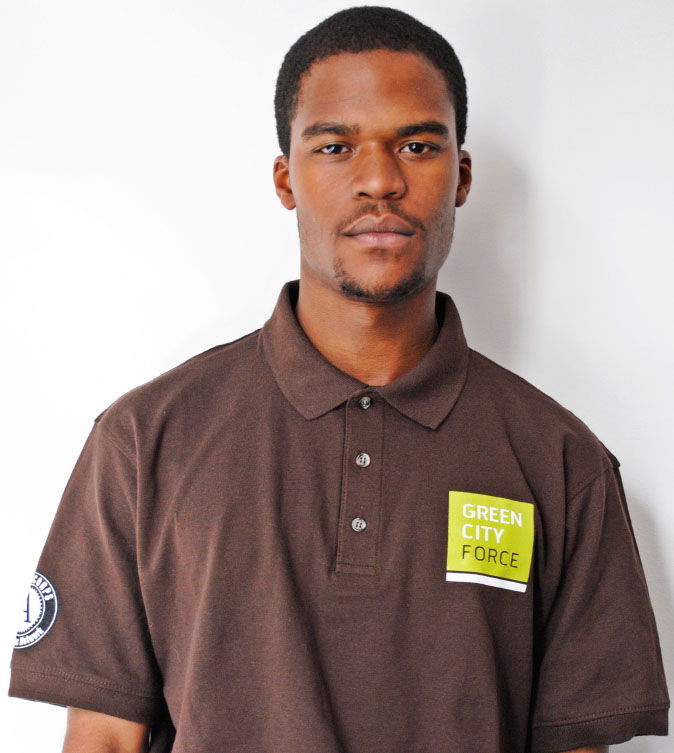 "As a young person, it's easy to feel directionless and full of self-doubt," says Maurice Davis. "Often, you don't put yourself forward, accepting life's dire circumstances. But when you do take that first step, you are surprised. When you open doors, you find your calling."
After finishing high school, Maurice had dreams of entering construction work, but he was unable to get a job without experience. Like over 50 percent of young people living in New York City public housing, which counts nearly half a million residents, Maurice was unemployed and fought to maintain hope in an atmosphere of entrenched poverty.
"Instead of discovering ways to improve myself, I accepted my stereotypes," says Maurice. "I started to believe that I had no potential." After seeing a flyer in his building, Maurice applied to Green City Force, and was one of 30 selected from nearly 200 applicants to become part of GCF's Clean Energy Corps.
Corpsmembers perform energy audits and help educate residents about energy efficiency in low-income neighborhoods. While starting a rigorous new training schedule for the Corps that included green job preparation and remedial education, Maurice continued taking care of his disabled mother and bringing his nieces to school each morning. Throughout the program, Maurice was professional and learned to lean on others as they worked towards a common goal: graduation, academic progress, and the satisfaction of completing GCF service projects.
"I'm elevated; I can say I'm on the track for a career, simply because I made an investment in myself. Now, my goal is to rise up in the field of making buildings more energy efficient. I expect to go to college, and to work my way towards a management role."
Maurice has gained the attention of several interested employers, and in September 2011, Maurice spent a substantial amount of time working on a new park with The Corps Network and Planters Peanuts, work which was in many ways a culmination of his service experience. Maurice, a resident of the neighborhood in which the "Planters Grove" Park was built, committed to being one of two corpsmembers who will provide maintenance and upkeep at the park over the coming year. Maurice will work with a five-person committee of public housing resident volunteers to maintain the park's diverse gardens. At the dedication of the park, Maurice gave an address talking about his own life and what the park meant to him. Through his address and his continuing commitment to Planters Grove, Maurice has become the face of Green City Force to Lower East Side public housing residents and to the city, state, and federal officials gathered for the opening. Maurice was quoted in The New York Times and The Wall Street Journal, among other publications. U.S. Congresswoman Nydia Velazquez chose the event to unveil the Civic Corps Jobs Act, an important step forward for the Corps movement.
Through GCF's EmPower team and his role at Planters Grove, Maurice has discovered a love of working with people that he hopes to incorporate in his career. At a time when AmeriCorps and energy efficiency programs risk defunding, Maurice stands for the ideals of the Clean Energy Corps: an individual with a strong ethic of service, who has found renewed faith in himself, a career path and job related to energy efficiency, and a chance to prove himself as a leader and inspire others through his achievements.