***Update! Click here to read about what Oscar has been up to since he won his award***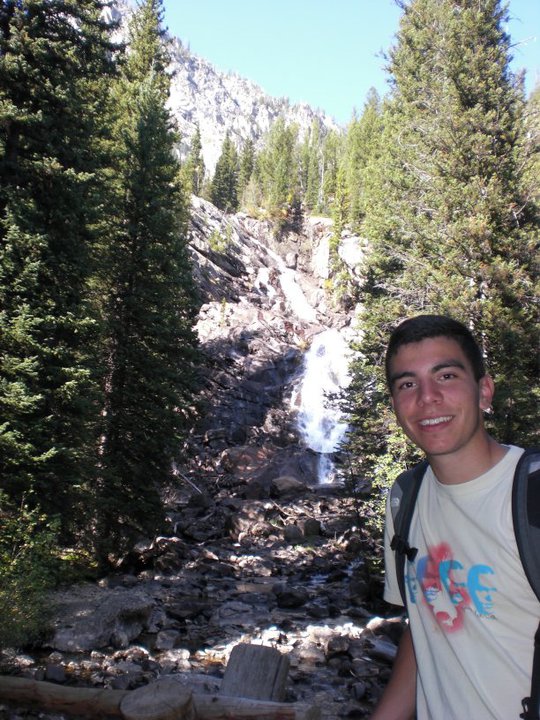 (Written in 2011 – some details may have changed)
In 2001 Oscar immigrated to the United States from Venezuela with his family. Seven years later, Oscar had learned to speak English and was serving as one of two original Crew Leaders for the Utah Conservation Corps Bilingual Youth Corps.
After serving in this position for two summers, he was promoted to Senior Crew Leader in 2010. Oscar was instrumental in the development of this new program which was started in an effort to meet the needs of the growing Latino community in Northern Utah. His background and personal experience enabled him to understand and connect with Latino youth and their families.
He held parent orientation meetings in Spanish and enabled potential members to complete their applications and conduct their interviews in Spanish or English. As finding transportation is often a challenge for low income youth, Oscar worked with guidance counselors to set up interviews at local high schools to work around this barrier. He also translated UCC materials and training resources into both languages. Oscar has become an incredible role model and mentor for Latino youth in Northern Utah.
He has demonstrated that a young Latino immigrant can learn English, gain valuable works skills, and obtain a college degree. In addition to encouraging Corpsmembers to pursue higher education, Oscar himself will graduate this year from Utah State University with a degree in Environmental Engineering, with hopes of pursuing a Masters degree in the future.
In his free time, Oscar also works with Engineers without Borders, an international program that helps create a more stable and prosperous world by addressing basic human needs such as clean water, power, sanitation, and education. He even led a trail maintenance workshop at the organization's annual conference last Fall, illustrating that Oscar has become a distinguished ambassador for the work that organizations like the Utah Conservation Corps do.