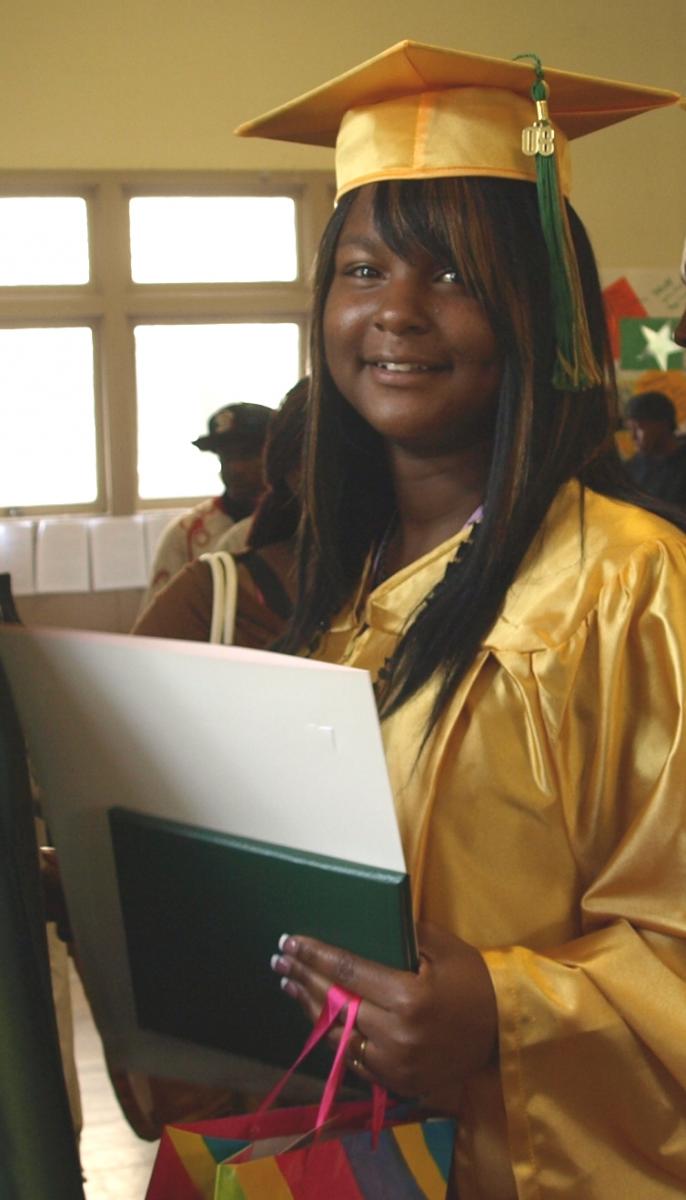 Observers who see Shanice Long advise Corpsmembers on how to master the requirements for the high school diploma, or hear her representing Corpsmembers in second chance appeal, might not suspect that this quiet young woman, who leads by example, came to Oakland's Civicorps homeless, without a mom or dad, a sixteen year-old 11th grade dropout with 9th grade credits, with just the clothes on her back.
Shanice Long walked in the door and then, as she says, "my life changed 100 percent." She joined a crew working 32 hours a week in exhausting heavy trail maintenance. After hours Shanice headed straight to class and worked just as hard on getting her diploma—and so was able to give up the chainsaw and post-hole digger for the computer, working at Civicorps' Learning Center, where she rapidly mastered a range of software and demonstrated a real gift in helping others achieve.
Today after work, she still goes to school—but now that means community college, where Shanice is in her second semester, focusing on paralegal studies, using one of her two AmeriCorps scholarships. She just moved into her first apartment, bought a car, and has plans to continue at a four-year college.