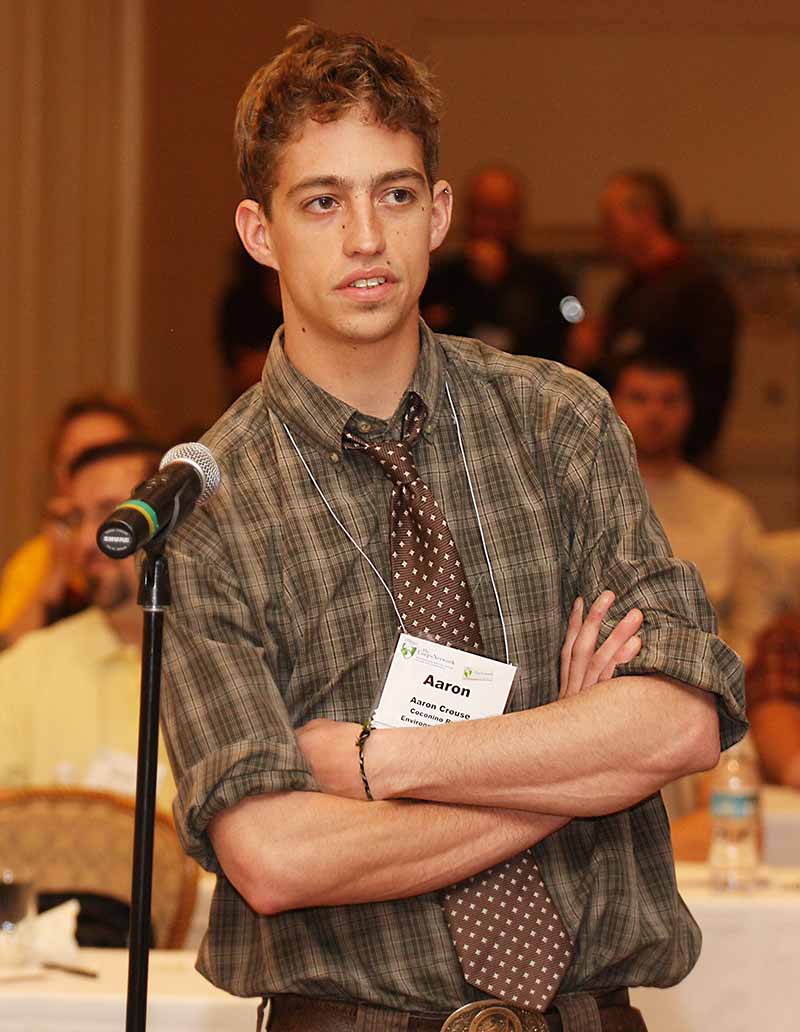 (Written in 2009)
Aaron Dennis Crouse first started working with the Coconino Rural Environment Corps (CREC) the summer after his junior year of high school.  He spent his summer decommissioning roads and building trails leading to the Wild and Scenic Verde River. He was happier than he had ever been in his life.  During his senior year, however, he was hospitalized for severe depression.
Going back to CREC the next summer kept him going.  He decided to postpone college in order to stay at CREC.  He spent three grueling months working on a backcountry crew for the Southwest Conservation Corps, based in Tucson, AZ.   By September, he had been unanimously elected as Crew Leader even though he was the youngest person on the crew.   Before the term ended, he had already signed up for a year-long term back in Flagstaff. 
CREC was a life changing experience for Aaron.  As he said:
"This year has brought more than a fair share of tribulations for me: I struggled, once again, with being the youngest member on my crew; I contracted a MRSA infection and had to be hospitalized for 2 weeks after having a golf-ball-sized chunk of flesh removed from my knee; two of my high school friends died, as well as my Grandmother, who was the driving force in my life.  I honestly believe that I couldn't have dealt with these challenges without my experiences in CREC and the support from my CREC family." 
Aaron wants to continue working to improve the environmental health of the Arizona landscape he has come to love. 
"It fills me with pride to know that I have spent the last year-and-a-half making a positive difference in the environment, and it fills me with elation to know that I will be able to continue this work," said Aaron. "Despite all of the challenges that I have faced this year, I will be graduating with friendships that are stronger than any natural substance, experiences inconceivable to those who have not had them, and a sense of accomplishment that will act as a strong foundation for the rest of my life."