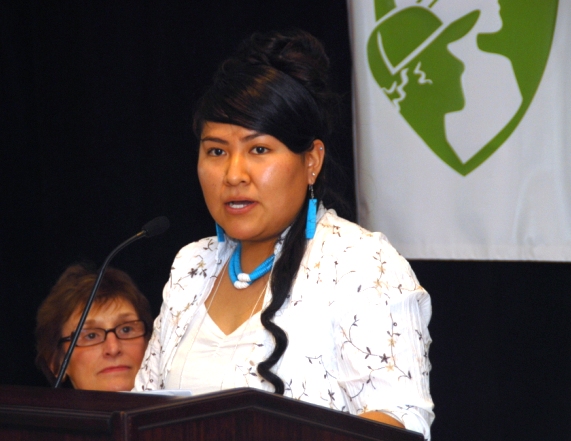 As a Corpsmember with the Southwest Conservation Corps (SCC) in Durango, CO, Yvette was part of a Special Diabetes Project of the Navajo Nation, led a crew in constructing a brand new trail in the Chuska Mountains of New Mexico and was a leader of the Wild Fire Prevention Program.
Yvette was the first SCC Corpsmember from the Navajo Nation and her positive experience inspired so many to apply in the following years that there are now more applications from the Navajo Nation than there are available member spots.
Yvette graduated from vocational school in welding in bricklaying and plans to use her AmeriCorps education award to go into a apprenticeship program in bricklaying.