(Written in 2007 – update at the bottom)
Rosalio took an unusual path to becoming a Corpsmember. After spending two and a half semesters working towards a civil engineering degree at San Diego State University, and working much of that time in the university library and as a math and science tutor, Rosalio decided his college experience was lacking. In the CCC, Rosalio saw his opportunity to work outdoors, provide a valuable service to his state, meet new people from various backgrounds, and earn scholarship money to assist him in completing his degree in the future.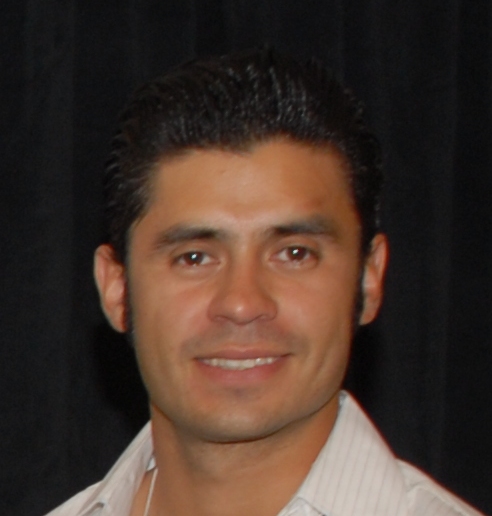 As a CCC corpsmember, Rosalio initially engaged in fire hazard reduction work, removing burned and dead trees from communities hard hit by the San Diego wildfires of 2000. In early spring with heavy rains threatening flooding and mudslides, Rosalio and his crewmembers again served their communities by working tirelessly to divert debris, flood waters, and mud from residential neighborhoods. Because of his high standards for performance and eagerness to assist others, Rosalio quickly established himself as a leader among his peers. By April, Rosalio was ready for the next challenge that the CCC had to offer: the Backcountry Trails Program.
Choosing to leave the comforts of home life in southern California, Rosalio joined a crew of 15 Corpsmembers who committed themselves to spending 22 weeks living and working in the wilderness of Klamath National Forest. The trials faced by backcountry Corpsmembers are daunting, but once again Rosalio was unflinching in his determination to meet them. Rosalio stood out not only for the unprecedented results he achieved on the grade, but also for the amount of time he committed to performing communal chores and providing mentoring and guidance to his fellow crewmembers. He went beyond expectations by creating an extensive evening curriculum program aimed at developing a greater sense of community, environmental awareness, and communication skills. His compassion, integrity, and consideration for others were widely respected among his peers and earned him the moniker, "Papa Leo." Peter Lewis, the CCC's Backcountry Trails Supervisor, said of Rosalio "in the 28 years we have been sending Corpsmembers to the backcountry, I can think of no finer person to represent the program or the youth of America."
Leo now plans to use the AmeriCorps education award he earned with the CCC to finish his degree in Civil Engineering and has applied to the California Highway Patrol so he can continue to make an impact on his peers and community.
*** Sadly, Rosalio was killed in a motorcycle accident on the morning of Wednesday, December 12, 2012.
The Corps Network sends condolences to Rosalio's wife, family, and friends. To honor Rosalio, we have posted the speech he gave at our National Conference in February 2007 upon accepting his Corpsmember of the Year award.