The Great Basin Institute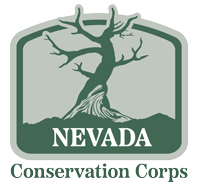 Actively Recruiting:
Yes
Position title :
Lake Tahoe Prescribed Burn Crew Lead
Start Date :
01/03/2023
End Date :
11/17/2023
Type of Position :
Crew Leader
Town, City, Park, etc :
Tahoe Basin
State / Territory :
California, Nevada
Position Description :
We are seeking an AmeriCorps Crew Leader for the Lake Tahoe (LTBMU) Prescribed Burn Crew. The Lake Tahoe Prescribed Burn Crew will be a 10 person crew dedicated to hazardous fuel reduction in the Lake Tahoe basin. The project may involve using chainsaws for thinning of timber, woodlands, or shrubs, utilizing prescribed fire to reduce fuels, piling and chipping of slash, monitoring pre-and post-fire effects, and fire suppression. The crew will be skilled in the use of a variety of hand tools and chainsaws. Candidates must pass pre-employment background checks, and must be physically fit to hike into remote areas with equipment and provisions; and must perform hard labor in hot fire line locations.
Training and Field Experience:
First Aid and CPR certification
Leave No Trace (LNT) training
Trail construction and maintenance training for trail crews
USFS A-Feller certification
 Crews will receive USFS training modules for the following certifications: I-100, S-130, S-190, L-180 S-212

CREW MEMBERS MUST PASS WORK CAPACITY TEST AT THE ARDUOUS LEVEL & MAINTAIN RED CARD CURRENCY
Requirements :
Must have prior field crew leadership experience, preferably leading a conservation field crew
Must maintain a positive and professional attitude at all times while providing service.
Be able to communicate effectively with members, crew leaders, NCC staff, and project partners.
Possess the willingness and ability to work and camp up to seven nights in a row, in a wilderness setting, in all weather conditions, without formal restroom facilities or running water.
Be able to lift 25lbs continuously and 50lbs occasionally
Be at least 17 years of age
Be a US citizen
Must possess a high school diploma or GED
Must be eligible to receive an AmeriCorps Education Award (limit of four in a lifetime or the equivalent of two full-time education awards).*
All position offers are conditional upon completion of an acceptable check of the National Sex Offender Public Registry and federal criminal background check.
Additional Benefits :
This is an AmeriCorps position; candidates will receive a living allowance dependent on their length of service. The living allowance is a fixed amount, not an hourly wage or a salary. The allowance is paid to members in biweekly installments throughout their term of service.
•Living Allowance: DOE
•Per Diem:$15/day spent in the field. This is in addition to your Living Allowance and on average is $120.00 biweekly. Crews typically combine per diem funds and shop/prepare meals as a team.
Shared housing will be provided at Coyote Den in South Lake Tahoe (equivalent to $450 monthly housing).
Segal Education Award:
After successfully completing an AmeriCorps term of service members are eligible to receive the Segal AmeriCorps Education Award. For this term of service the education award amount will be $6,495. You can use the award to repay qualified student loans and to pay current educational expenses at eligible institutions of higher education and training programs.
Student Loan Forbearance:
If you are currently paying on any federal student loans you have the option to put those loans into forbearance during your time as an AmeriCorps volunteer, that will allow you to cease payments while serving.
Interest Accrual Repayment:
As AmeriCorps alum, you are eligible to have the National Service Trust pay all or a portion of the interest that accumulated on your qualified student loan(s) during your term of service. These payments are made in addition to the Education Award, and are not deducted from your Education Award balance. To be eligible to have accrued interest paid: The loan must have been placed in forbearance for the service period, and you must have successfully completed a term of service and received an Education Award.
Insurance:
Limited Health, Dental and Vision Insurance will be completely paid for at no cost to you by the Great Basin Institute.