Appalachian Conservation Corps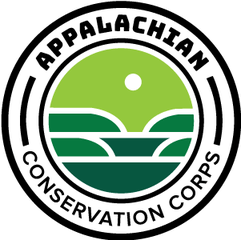 Actively Recruiting:
Yes
Position title :
Resource Management and Interpretation Intern - Booker T. Washington National Monument
Deadline to apply :
06/03/2022
Start Date :
06/06/2022
End Date :
08/26/2022
Type of Position :
Corpsmember / Intern
Town, City, Park, etc :
Hardy
State / Territory :
Virginia
Benefits :
AmeriCorps, Education Award, Public Land Corps Hiring Authority, Student Loan Forbearance
Project/Program Focus :
Farming, Historic Preservation, Landscaping, Visitor Services, Volunteer Engagement, Wildlife Mngmt
Organization/Program Description :
Title: Resource Management and Visitor Services Intern – Booker T. Washington National Monument
Location: Hardy, VA
Dates: May 2022 – August 2022 (flexible dates, 12 weeks)
Positions Available: 2 Internships
Living Allowance: $600/week
Status: This is a full-time, 40 hour/week, 450 hour AmeriCorps National Service position.
Contact: Questions? Email [email protected])
Position Description :
Position Details
Gain real world experience assisting the Interpretation and Resource Management staff at Booker T. Washington National Monument in providing educational opportunities for visiting public of all ages, caring for living exhibits such as farm animals and gardens that help tell Booker T. Washington's amazing story, and protecting treasured cultural and natural resources for future generations to experience, learn from, and enjoy!
This national treasure commemorates the birthplace of Booker T. Washington – America's most prominent African American educator, orator, and influential statesman of the late nineteenth and early twentieth centuries. The park comprises 239 acres, including most of the tobacco plantation's original 207 acres, as well as a recreated 1850's tobacco farm with farm buildings. Demonstrations of farm life in Civil War Virginia help bring to life the setting of Washington's childhood. Visitors are invited to step back in time and experience firsthand the life and landscape of people who lived in an era when slavery was part of the fabric of American life.
The Resource Management and Interpretation Individual Placements will work directly with National Park Service Interpretation and Resource Management staff to learn about complex natural and cultural resources in the park through interactive work assignments. Individual Placements will also learn about visitor services operations, providing orientation and informal programming as well as support for digital outreach. Park staff will provide first-hand exposure to the National Park Service mission, while developing leadership and work skills for the interns.
Job Duties :
Visitor Center daily operations including information sharing, informal interpretation, and gift store operation.
Living History Farm operations including daily feeding, watering, and care of park farm animals.
Routine care of park farm animals including veterinarian assistance, grooming, cleaning stalls and pens.
Cultural Resources management assistance including archaeological site inspections, project Section 106 Compliance experience, and supporting document research.
Natural Resource Management operations including water quality monitoring, invasive plant treatment, general monitoring, assist with ongoing special projects.
Interpretation in the form of informal roves, walks and talks, assist with special events, Jr. Ranger summer camps, publications, website, and social media content development.