Appalachian Conservation Corps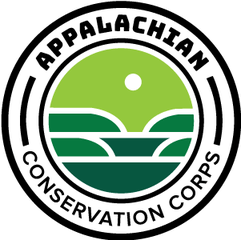 Actively Recruiting:
Yes
Position title :
Natural Resource Individual Placement - Valley Forge National Historical Park
Deadline to apply :
06/30/2022
Start Date :
07/11/2022
End Date :
01/06/2023
Type of Position :
Corpsmember / Intern
Town, City, Park, etc :
King of Prussia
State / Territory :
Pennsylvania
Project/Program Focus :
Forestry, Habitat Restoration, Invasive Species Mngmt, Landscaping, Trails, Wildlife Mngmt
Organization/Program Description :
Title: Natural Resource Individual Placement
Location: King of Prussia, PA
Dates:  July 11th, 2022 – January 6th, 2023 (26 weeks)
Positions Available: 1 Internship
Pay: $400/week paid biweekly + on site housing
Status: This is a full-time, temporary, 900 hour AmeriCorps national service position.
Contact: Questions? Email [email protected]
Application will stay open until the position is filled. Please submit a resume and cover letter with your application.
Position Description :
Position Details
Valley Forge National Historical Park is seeking a Natural Resources Individual Placement who is passionate about animal and land conservation to assist with major natural resource initiatives. The Individual Placement will be involved in a variety of activities associated with natural resource preservation, become familiar with issues that face natural resource managers, and work closely with National Park Service staff and partners to monitor and address those issues. At the same time they will contribute to the collection of data and implementation of projects that benefit park resources and assist park managers in achieving management goals.
The Conservation Individual Placement will serve with the Planning and Resource Management (PRM) Division at Valley Forge NHP. This division is responsible for natural (biotic and abiotic) and cultural (archaeology, cultural landscapes/structures & archives) Resource Management as well as planning for the park. In NRM, the mission is to preserve and protect the natural diversity, distribution, abundance, and communities found in Valley Forge NHP.
Job Duties :
Assist with data collection on White-Tailed deer.
Work with park staff, volunteers, and the NPS-Exotic Plant Management Team to control invasive, non-native plant species within the park.
Work on a team that includes members from state and federal agencies as well as park staff from all park divisions.
Participate in efforts to remove invasive non-native rusty crayfish from Valley Creek, and lead volunteer 'Crayfish Corps' events.
Contribute to development of park informational brochures on natural resources.
Assist with Data Analysis and Report Writing.
Assist in monitoring water quality in the Valley Creek Watershed with data.