Appalachian Conservation Corps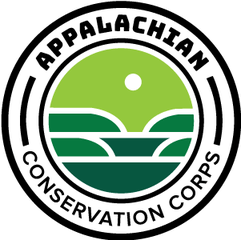 Actively Recruiting:
Yes
Position title :
Historic Preservation Individual Placement - Hopewell Furnace National Historic Site
Deadline to apply :
06/06/2022
Start Date :
06/06/2022
End Date :
02/10/2023
Type of Position :
Corpsmember / Intern
Town, City, Park, etc :
Elverson
State / Territory :
Pennsylvania
Benefits :
AmeriCorps, Education Award, Housing – Primarily Non-Camping, Public Land Corps Hiring Authority, Student Loan Forbearance
Project/Program Focus :
Construction/Masonry, Historic Preservation, Invasive Species Mngmt, Landscaping
Organization/Program Description :
Title: Landscape and Historical Preservation Individual Placement
Location: Elverson, PA
Dates:  June 6th, 2022 –  February 10th, 2023 (36 weeks)
Positions Available: 1 Internship
Pay: $400/week paid biweekly + on site housing
Status: This is a full-time, temporary, 1200 hour AmeriCorps national service position.
Contact: Questions? Email [email protected]
Application will stay open until the position is filled. Please submit a resume and cover letter with your application.
Appalachian Conservation Corps
Appalachian Conservation Corps (ACC) works to connect young people to critical conservation service work across Appalachia and neighboring communities in Virginia, West Virginia, Ohio, Maryland, DC, and Pennsylvania. As a corps program, ACC partners with public land managers to identify, plan, and complete projects that improve public access, habitat quality, and economic development. ACC is a program of Conservation Legacy, a nationwide network of conservation service organizations. Our programs focus on service, place-based learning, life skills development, appreciation of diversity, civic responsibility, and career development. ACC also provides an opportunity for members to learn about the local environment and issues affecting it and introduces individuals to recreation and resource management careers. ACC welcomes national applicants, but also emphasizes the engagement of local individuals who represent the communities in which they serve.
Position Description :
Position Details
Hopewell Furnace National Historic Site is seeking a Landscape and Historic Preservation Individual Placement who is passionate about historic and land conservation to assist with initiatives across the site. The Landscape and Historic Preservation Individual Placement will serve with the Maintenance Division at Hopewell Furnace NHS, and be involved in a variety of activities associated with natural and historic resource preservation, become trained on preservation techniques, and work closely with National Park Service staff and partners to monitor and address those issues.
Hopewell Furnace showcases an early American industrial landscape and the essential role of industrialization in the growth of the early United States. Operating from 1771-1883, Hopewell and other "iron plantations" laid the foundation for the transformation of the United States into an industrial giant.
Job Duties :
Repairing and replacing split rail fence and posts
Pruning and leaf clean up of historic apple orchards
Removing and installing new roofing on historic buildings and exterior wall and foundation repairs to include patching and painting
Keeping and updating safety logs and data sheets